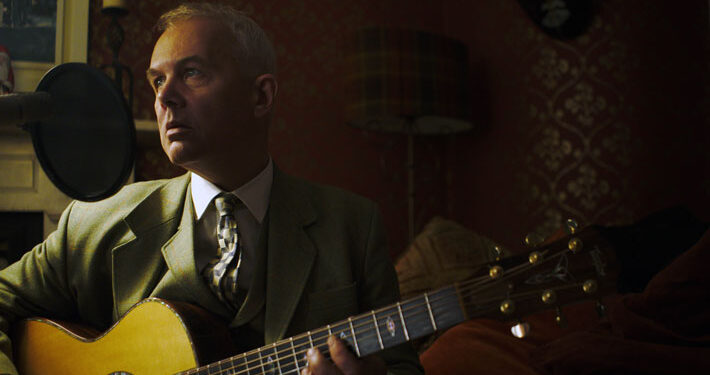 Harrogate man's shifting musical collaborations
bear fruit…
YOUR NAME: Andrew Stewart.
BAND NAME: 108.
WHAT DO YOU DO/PLAY? Experimenting, writing and making music.
HOW LONG HAVE YOU BEEN TOGETHER AS A BAND/PLAYING MUSIC? Writing songs forever but recording ideas and songs intensively over the past three years.
GIVE US 3 REASONS WHY WE SHOULD TRACK DOWN, LISTEN AND DISCOVER YOUR MUSIC?
1. It's about now. Personal stories of living and experiencing our time. The hope, optimism and the possibilities of what might / can be.
2. They're fun and they're dark. Story telling with music.
3. Hopefully unsettling.
WHERE DO YOU SOUND BEST – FESTIVAL, CLUB, BEDROOM – OR SOMEWHERE ELSE?
Writing solo, collaborating with others and then recording in the studio. Looking forward to performing the new tracks live.
WHAT WAS YOUR FIRST…
RECORD? Simon and Garfunkel, 'Bridge over Troubled Water'.
CD? Can't remember, perhaps Fine Young Cannibals, Edwyn Collins, Talking Heads, De La Soul, Labi Siffre, Strokes, Chemical Brothers, Faithless, The Streets.
DOWNLOAD? Not sure… Kings of Leon, Gorillaz, Anna Calvi, Alabama Shakes.
SO, WHEN IT ALL GOES RIGHT AND YOU'VE GOT A MANSION AND A SUPERMODEL GIRL/BOYFRIEND, WHAT WILL BE YOUR BIGGEST MUSICAL INDULGENCE?
An orchestra!
SO, WHEN IT ALL GOES WRONG AND YOU'VE ACRIMONIOUSLY BROKEN UP CITING HUGE MUSICAL DIFFERENCES, WHAT DO YOU FALL BACK ON?
The future.
CITE SOME INTER-BAND MUSICAL DIFFERENCES…
None to date. Lots of creative pulling and fro-ing but it's always for the best!
WHO ARE YORKSHIRE'S FINEST IN CULTURE, SPORT AND MUSIC?
The phenomenal Gavin Bryars (composer / musician). His 'Jesus Blood' track is the most haunting song I have ever heard. A 12 hour version was performed at the Tate last year.
Big Daddy (wrestler).
Edward Wadsworth (painter).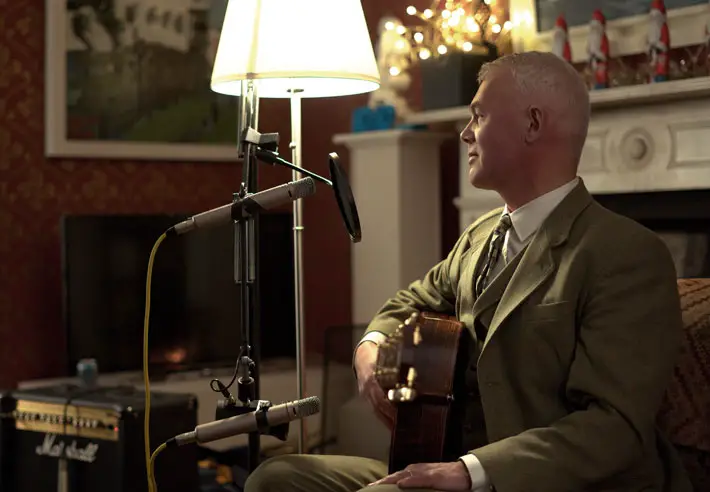 NAME YOUR SUPERGROUP – WHO'S PLAYING WHAT, WHO'S ON VOCALS AND WHO'S YOUR BEZ?
A big choral work – Bill Withers (vocals), Joe Talbot (vocals), John Lydon (vocals), Aretha Franklin (vocals), Steve Marriott (vocals and guitar) Shane MacGowan (vocals) Jack White (guitar and vocals and drums), Brittany Howard (guitar and vocals), Mick Jones (guitar and vocals), Shaun Ryder (tambourine). Arranged by Lou Reed and Mark Ronson.
GO SEE THIS FILM: Recently watched 1917. Any early films by Quentin Tarantino. Hanna – for the soundtrack.
GO READ THIS BOOK: Marathon Man.
GREAT LOST BAND/ARTIST: Not lost but not as well known as he should be… Labi Siffre.
WOULDN'T BE CAUGHT DEAD SUPPORTING: A corpse.
LONDON, L.A OR LEEDS?: Never been to LA and would love to indulge in the sunshine, and strangeness of the city for a day or two.
AND FINALLY… AS YOU LEAVE THE STAGE, WHAT ARE YOUR PARTING WORDS?
"Thank you, thank you, thank you. Four encores and a standing ovation is all too much. Last one to the bar buys the drinks!"
'Nine Times Twelve', the new EP from 108 is out now – more info: @1_0_8music