A Rainy Day In Scarborough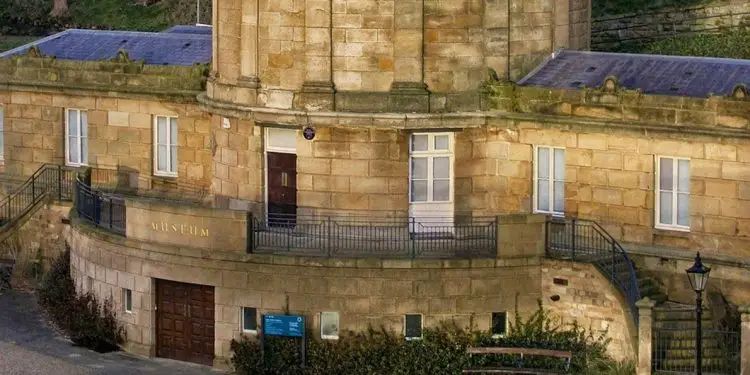 Scarborough lays claim to being the oldest seaside resort in Great Britain — and the healing properties of her waters have draw in waves of visitors for centuries. The addition of The Grand Hotel in 1867 gave the North Yorkshire town a touch of glamour, and the grade II listed Scarborough Spa complex still attracts visitors to enjoy live music and entertainment as much as the therapeutic salt water.
But this is the UK, and the weather can be uncooperative to say the least. If your holiday is a washout, don't despair. There are plenty of other ways to fill your day in Scarborough without getting soaked. Here are a few ideas.
Museums and Galleries
The Rotunda is one of the first purpose built museums in the world, and features a fascinating collection of Jurassic geology. The building itself dates from 1829, and its striking interior was refurbished and restored in 2008. Drawing on the town's past as a prominent seaside destination, the Scarborough Fair Collection houses old fairground rides, including a rideable carousel, Wurlitzer theatre organs, and a collection of vintage cars and motorcycles.
If art galleries are more your bag, check out Scarborough Art Gallery, nestled amongst the lush trees of The Crescent. There is a permanent collection of paintings, and temporary exhibits to check out which include a variety of events such as film screenings. Independent local artist Tracy Savage has her own gallery in town, with paintings inspired by the Yorkshire coast.
Fun and Games
No British seaside resort would be complete without an Arcade. The Olympia Arcade boasts plenty of entertainment for a rainy day, from traditional penny-pushers and claw grabbers through to classic arcade games and pinball. You'll find bowling for the whole family and a bar for the thirsty. There is also something called Dark Escape — a 4D experience with surround sound, shock seats, and 'zombie breath'.
If you fancy a flutter, Scarborough boasts one of the classiest casinos in the UK. The Opera House Casino is, as the name suggests, housed in a beautifully converted opera house, opened in 2005. Visitors can find large Texas Hold'Em poker tournaments and a range of slot machines. Slots are among the most popular games in the casino, as they are across the gaming industry — most online casinos also offer a vast range of slots, from old school games such as action bank through to more elaborately themed slots referencing Ancient Egypt, sports, and science fiction.
Cosy Cafes and Spa Treatments
Yorkshire is famed for its tea rooms, and Scarborough has plenty of options for a pot and a cake. Among the most highly rated is the old-school Daisy Tea Room, where visitors can enjoy a cream tea, pancakes, and seasonal cakes, brownies and bread. The Conservatory Coffee Shop is another local fave, serving up delicious food for breakfast and lunch, as well as a selection of rich, tasty coffees.
And don't forget the spa itself! As well as luxurious treatments you might find the Scarborough Spa Orchestra tuning up — the orchestra dates back to 1912, and plays regular concerts in the Grand Hall and iconic Sun Court.
Don't worry if your seaside holiday gets rained off. You'll find plenty of other bracing activities in Scarborough, from traditional to high-tech. The small town has much more to offer than meets the eye.