Britain by the Book by Oliver Tearle – Review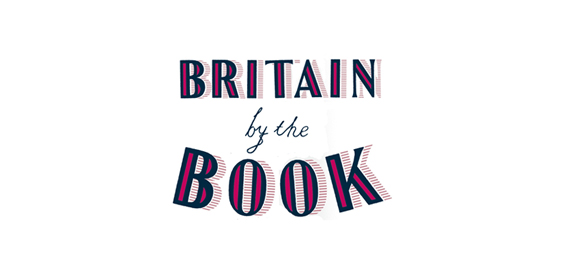 By Sarah Morgan
A book about books… Surely it would be better to actually read a novel than spend time learning about the stories behind them?
Such thoughts crossed my mind when Oliver Tearle's tome dropped into my lap. It's lightweight, fluffy and takes little time to read (ideal in the festive season when our attentions are taken by so many other things), but there's a hell of a lot to learn here.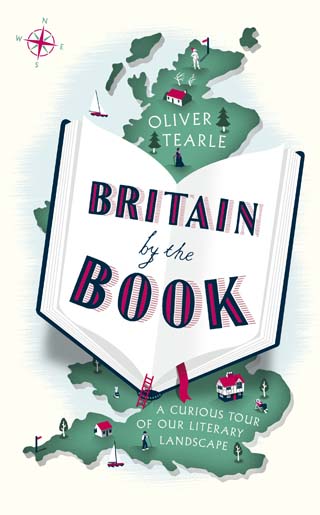 Each chapter is just a few short pages in length, and offers insights into authors, towns associated with their works, the facts behind the fiction and numerous other literary-related endeavours.
"Offbeat observations"
It also has a sort of vague order, working from county to county, so that there's the slight feel of a travelogue about it too – you could probably work out a rather fascinating road trip around it if you felt the urge.
Tearle has a lightness of touch that is rather delightful. What could have been a dry account is transformed thanks to his wit and often offbeat observations about people, places and coincidences, with unexpected links between them popping up all over the place.
Among the most intriguing chapters is the strange case of Thomas Hardy. Did you know that he was buried twice, with his heart in one place and the rest of him elsewhere? No, me neither. What a thought!
"Charming"
There are also such snippets as the jellyfish that saved Evelyn Waugh's life by appearing during his seabound suicide attempt, why Agatha Christie became a target for MI5 during the Second World War and how Hay-on-Wye, previously simply a small town on the Welsh borders, became a Mecca for second-hand book lovers from across the globe.
The only downside for me came in the mention of Conisbrough. Tearle claims that it has streets named after Sir Walter Scott and Ivanhoe simply because the novel briefly mentions a place with a similar name. However, every self-respecting South Yorkshire native knows that Scott visited the town and was then inspired to use it and its Norman castle as the tale's setting.
That aside, this is a charming little tome that the book-lover in your life will enjoy unwrapping on Christmas morning and perusing at their leisure.
'Britain by the Book' by Oliver Tearle is published by John Murray, £12.99 hardback