Nick Helm – Live Review – Leeds City Varieties
By Victoria Holdsworth, October 2022
The stage is lit with blue and pink lightsabers looking like microphone tube stands. It's a distinct 80's neon vibe, with a curious upturned bucket just off to stage right, which looks like it has some matching graffiti spray painted over it.
No support act, and as the crowd mumbles away, our comedic underdog takes to the stage, in a much calmer manner than any Nick Helm fan is probably used to.
You can tell from the get go that tonight is a much more personal and intimate affair. Helm's straightforward, no nonsense stand-up set is based around lockdown, and all the horrors and highs to come out of it. Well, at least for Nick.
After a few pleasantries, he engages his crowd with an opening sing-along to 'Baker Street' with raised hands and full seat swaying – and he's not taking no for an answer. As the crowd sings along, he bolts own the stairs in front of the stage and swoops an unsuspecting lady from the audience to take back up with him, to run through his introduction that he has written down. Little does she know that her services will be called on again to make up a much showier introduction to the second half of the show. However, it does take some time to get her to deliver it the way that he wants. Thank god she saw the funny side.
Nick tells everyone that he isn't used to working in such luxury, as he's usually booked in at The Wardrobe, and to be honest he does have a point. Seeing him up on stage tonight makes him look more in control of his craft, rather than being made to look like a chaotic back room performer.
It is fair to say that most people have had a rough couple of years, however it must make things so much harder if, like Nick, you suffer from mental health issues. These are firmly addressed tonight, and to his credit, he manages to work them into his act to share with us all for our own amusement.
Helm has spent his lockdown struggling with family conflicts, mental health issues, varying side effects from anti-depressants and losing his absolute mind. Despite this he manages to find plenty of positives, that he genuinely seems quite surprised by, including a bond with his relatively new niece.
"Purpose and vigour"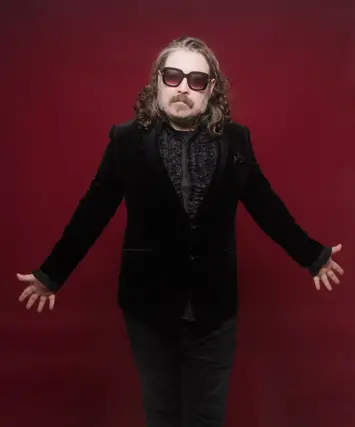 From the man who claims to be the human car crash of entertainment, this tour sees him being very insightful, and he randomly jumps on the upturned bucket to deliver some wisdom packed poetry to help his set along the way. So that's what it's for.
There is a calmness about Helm tonight. I have never seen it before when he has performed, and I think one of the main reasons for that is the additional female in his family. His niece Mabel seems to have given him a new purpose and vigour in life, and he can't wait to tell you about it, especially after a Christmas family argument, which sees them both seeking comfort and retribution in each other, as Nick explains how he stormed off to his teenage bedroom after a blowout with the folks. His poem for her is very sweet and touching, but she's still probably a little too young to hear it.
The above incident was just one of the three times that Nick actually left his flat during lockdown, but he did manage to get himself a long distance girlfriend. She now lives with him and together they share the daily excitement and wonder of being subscribers to the Hello fresh food service.
The changes that Nick experienced during lockdown were all very relatable, and his harping about Zoom gigs is absolutely hilarious, where he somehow managed to make some of his contemporaries even more popular that they were, much to Nick's bemusement.
Whilst Nick's career seems to be more niche than that of his mainstream colleagues, he is delighted to be back on stage, saying it has been the first time he's properly enjoyed stand-up in a long while. But that might have something to do with the anti-depressants he's on, which have transformed his life for the brighter after being told to take more by his doctor.
During the first half of the show, I was beginning to think that Nick might be losing his edge a little, however you don't have to wait long for him to bring things around to the old faithful of the repetitive and illustrative big story telling. Did you know that whilst in lockdown, Nick invented time travel, and his skit on meeting Hitler's dad will have you sniggering and sat on the edge of your seat waiting for the punchline.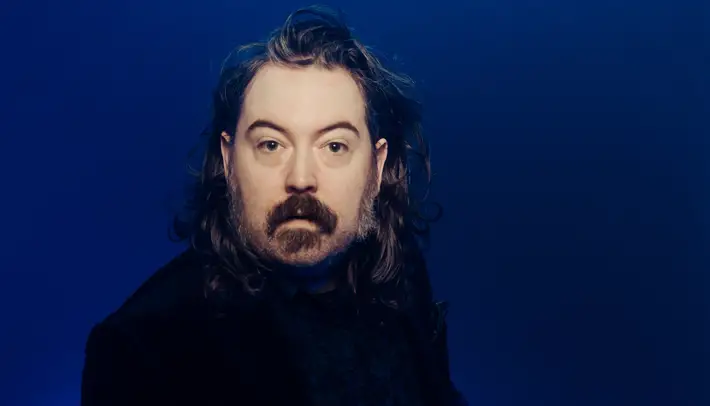 "Surpassed himself"
Nick Helm never gets too political, to his credit, but he can still rip into politicians as alleged human beings, and there is a side splitting tangent about Prince Andrew and David Cameron that's cleverly executed into his tales of restrictions.
Pulling himself back into line from his wayward stories, and into a lighter frame of mind – including the irony of a vote for the Green Party – there is some staple everyman one liners, which you don't have to be a comedian to experience. He tries to gain some confirmation that his new addiction of cherry Pepsi Max is perfectly healthy and that we should all try the recipe for his Mum's prawn lasagne.
He ends his set with an earnest and emotional speech about mental health and depression, laying himself bare with a level of vulnerability not often seen without a self-depreciating joke attached to it.
Nick's last hurrah, much to the fearfulness of the lady he has been picking on all night to help him out, he pulls her up to prove to all the crowd that you only need three components to a joke, and tonight with the help of this lady, we are going to learn how to do it. The women got really into it after being thrown in the deep end, and bending to Nick's will whilst simultaneously adding her own comedic spin to it.
Whilst I do enjoy the raging wild man of comedy, Nick Helm has surpassed himself tonight with his control and ways of working the crowd. It was nice to see him relaxed and more rhythmical in his delivery and subject matters. A welcome comedy contrast, indeed.