Seann Walsh: Back From the Bed – Live Review – York Studio Theatre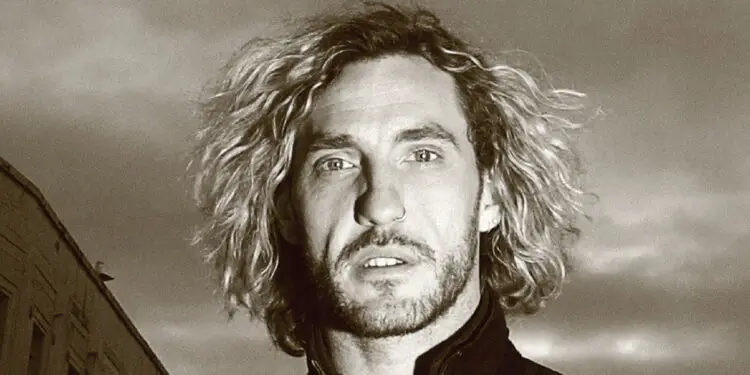 By Kirsty Reid, May 2022
It's a small venue for Seann Walsh as part of York Theatre Royal's TakeOver festival, organised by York St John students – but an ideal place to catch the prime time comedian up close and personal.
Before Walsh however, supporting act Peter Rethinasamy pipes up with a rather awkward hello, leaving both crowd and comedian wondering whether someone was supposed to introduce him.
The awkwardness is short-lived though, and it's not long before the affable comic has the audience on side. Born and raised in Belfast to a Malaysian father and Irish mother, Rethinasamy draws on his upbringing as he shares anecdotes on his childhood and family life. Reading the room well, he has no qualms about pushing the boundary with a few quips on racism and terrorism.
After a short break and with the audience nicely primed, Walsh takes centre stage.
"It's good to be here," he kicks off, "Thanks to all 12 of you for turning up."
The Studio might only be small, but Walsh owns it within minutes. Going on to tell us how his dressing room is at the other end of the venue – meaning he has to walk across the Main Theatre stage to get to the more low-key Studio. A kick in the teeth for anyone, let alone a well-known comedian with more than 105,000 Twitter followers.
"Laughs come fast and hard"
It's been a strange few years for the shaggy-haired stand-up. Back in 2018 he dominated tabloids for all the wrong reasons, but throw into the mix a global pandemic and multiple lockdowns and you've got yourself a real crisis – as well as plenty of new material…
While at times Walsh seems caught up in self-pity, 'Back from the Bed' sees him provide a refreshingly honest insight into his life – from being a tabloid villain and getting 'cancelled', to growing older, more tired and becoming a 'crumb spotter'.
His life may have changed significantly during the past few years, but his comedy hasn't. His observational anecdotes are as sharp as ever. Jokes about the pandemic bring the big laughs as he pokes fun at partygate, hand sanitiser, and stocking up on loo roll and pasta. It's not novel stuff, but Walsh is a natural-born storyteller and has the audience eating out of the palm of his hand.
Never letting up in the energy stakes, Walsh goes on to rant about his pet peeves, including self-service checkouts and exercising. The laughs come fast and hard and there is no stopping them.
The intimate setting allows ample (perhaps unwanted) opportunity for audience interaction. Despite being thrown off course at times, Walsh takes it all in his stride – even dubbing one group of ladies the "Loose Women".
As the show draws to the close, I get the impression Walsh wants to be off and who can blame him? For someone who once performed on live TV in front of millions, gigging to a crowd of 60-some might be disheartening. But, despite all he's been through over the past few years, one thing that hasn't changed is his talent. If anything, he's funnier than ever.
Seann Walsh is currently on tour, see seannwalsh.com