Jackie (2016) – Film Review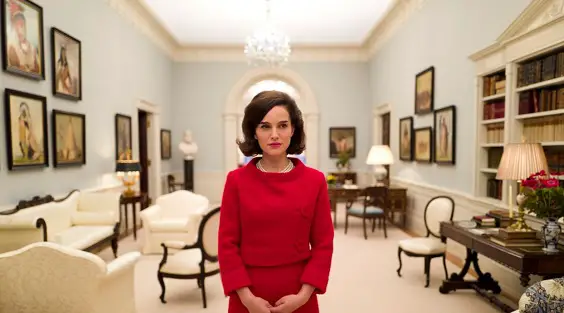 Director: Pablo Larrain
Cast: Natalie Portman, Peter Sarsgaard, John Hurt
Certificate: 15
by Roger Crow
That few seconds between a film's closing shot and the lights going up are a fascinating time. Having sat in blissful silence for the duration of Jackie, my wife and I compare opinions. Not that I want to move at all. It's a long time since I've enjoyed a screening where I haven't had to tell someone off for using their phone, kicking my seat, talking throughout or all three.
The Mica Levi score steals the show, a booming, melodious, off-kilter, woozy masterpiece. It sums up the same feeling I had stood in that Dallas book depository window a few months earlier, retracing the fatal final journey of JFK and wife Jackie Kennedy.
Her stoicism following his assassination was fascinating. We'd soaked up the experience like blotting paper and stood near the two X marks on that Texas road, incredulous as grinning dads knelt on the spot for photos with their young sons as oncoming traffic blared their horns. The fathers actually had a problem with the traffic for interrupting their moment.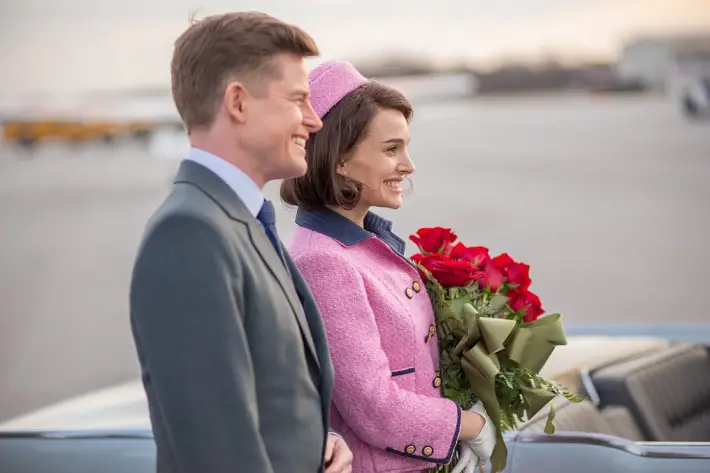 "Impossible not to sympathise"
Anyway, as I process the previous 100 minutes, having adjusted to Natalie Portman's impression of Jackie, one step away from a bad Marilyn impersonator singing 'Happy Birthday Mr President', my wife says she has never wanted to slap an actress so badly.
I'm not that annoyed by Portman, but I know what she means.
The movie is a fragmented account of Jackie becoming the First Lady. How she copes with the aftermath of JFK's slaughter, being interviewed by a journalist and awkwardly giving cameras a guided tour of the White House.
With the multi-billion-dollar reality show unfolding in Washington, the timing for this release is perfect. Though it's impossible not to sympathise with the widowed Jackie wandering around that iconic American house on her own, this version is often annoying, and pretty sterile.
If Pablo Larrain's film wants to sum up the fragmented state of her mind after that fateful day in 1963, it does a pretty good job. The muted pastel colour scheme of the DoP's palette effectively recreates the feel of an early sixties magazine. But when I take more interest in the photography and score than the acting, that's not a good sign.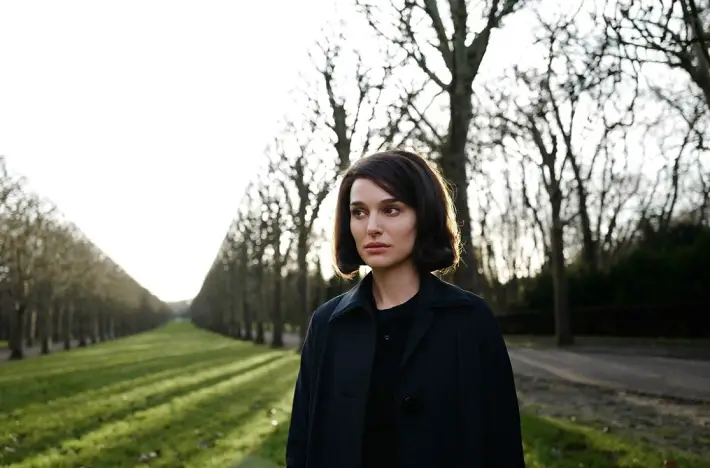 "An intriguing watch"
There are times when Portman may dominate the frame, but Levi's thunderous music overshadows her. Yes, she's a good actress, and here she's compelling at times, but I'd rather see a version where she never says a word than witness this Stars in Their Eyes-style impersonation.
One critic claims she's portraying Jackie delivering a performance. Maybe so, but it's still annoying. Good support comes from Billy Crudup, Peter Sarsgaard and the ever reliable John Hurt. While the sound of Richard Burton singing 'Camelot' (one of JFK's favourite musicals apparently) adds much needed levity.
It's an intriguing watch and the same critic remarks it gets better with a second viewing. Possibly. Though I won't be giving it another look anytime soon, unless Mica Levi recreates the score live (like her version of sci-fi classic Under the Skin in Hull on March 31).
There is a great movie about Jackie Kennedy waiting to be told. Preferably one with a start, middle and end. Sadly this isn't it. But I'm glad I get to see it in decent conditions without a running commentary or social media updates around me at impromptu intervals.
7/10