Probation Officer – DVD Review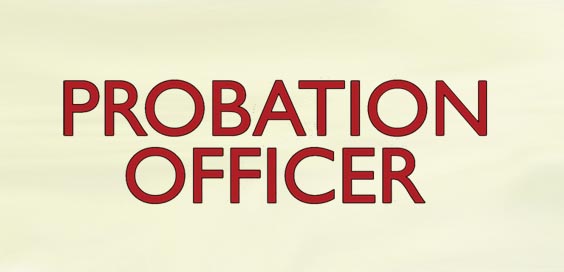 By Roger Crow
Remember This Life, the cult saga of sex, drugs and young legal eagles from 20 years ago? It was a breath of fresh air in comparison to the stuffy court room dramas of yesteryear. Probation Officer, a long-forgotten black-and-white offering from the ATV stable, at first comes across as stuffy, but it has hidden depths.
I've never been a huge fan of legal dramas. They've always come across as cheap and formulaic; glorified stage plays. However, fans of cult saga Doomwatch may warm to this saga starring John Paul from that series, and Honor Blackman, who of course achieved greater success in The Avengers and Goldfinger.
Her performances in the first couple of episodes are spot on, and it's fascinating to see Melvyn Hayes in the days before he played it for laughs in Summer Holiday and It Ain't Half Hot Mum. His turn as a drug addict is proof there is a lot more depth to him than dragging up in politically incorrect BBC sitcoms.
"Features one of the first interracial kisses on British TV"
Fans of The Hitchhiker's Guide to the Galaxy (TV version) will also be engaged by the sight of Richard Vernon, aka world-building cult icon Slartibartfarst. Considering the first run was in 1959, the sound and picture quality aren't bad. Volume one contains a dozen surviving episodes from series one, and given the fact you'd be hard pushed to find them on terrestrial channels, this is a must for fans of nostalgic TV.
As a newcomer I find it occasionally stilted, but it's well scripted, and the cast are often terrific. From a historical point of view it's notable for featuring one of the first interracial kisses on British TV. Talking of which, episode two proves compelling, tackling the race issue with some often jaw-dropping dialogue. There's little wonder it doesn't get repeated on TV. And given the recent passing of the great Peter Vaughan, it's a treat to see one of the finest character actors of his generation in the years before Porridge, Citizen Smith and Game of Thrones made him a star.
"The odd fluffed line and camera wobble"
Probation Officer proves a good training ground for many of Blighty's best, from Michael Crawford and John Hurt to director Peter Sasdy, who goes on to make chillers like Countess Dracula and small screen favourites such as Minder.
Back in the days when TV was shot like a stage play, there's the odd fluffed line and camera wobble. But this was an age when British TV was in its infancy and while many of today's shows are shot for some audiences with short attention spans, there's a charm to a series that takes its time.
It might not look as good as bigger budget US dramas such as The Twilight Zone from the same era, but the adventures of terribly nice hero Philip Main are bound to bring back happy memories from fans who recall it from almost 60 years ago.
8/10
'Probation Officer Volume One' is £18 from Network