The Wedding Present Musical 'Reception' Crowdfunder Campaign Launched
A new crowdfunder campaign has just been launched. It gives fans of The Wedding Present the opportunity to be in at the start of an exciting journey. A journey of creating a musical based on the songs of David Gedge.
And there's a chance to get involved in the project at the very beginning; and pick up a bunch of specially commissioned artwork and merchandise, only available here, in doing so.
'Reception' is the story of a group of friends from Leeds University. They keep in touch over two decades of trials, tribulations, and receptions. Their stories are based on David's songs; and the title is inspired by the name of The Wedding Present's original record label.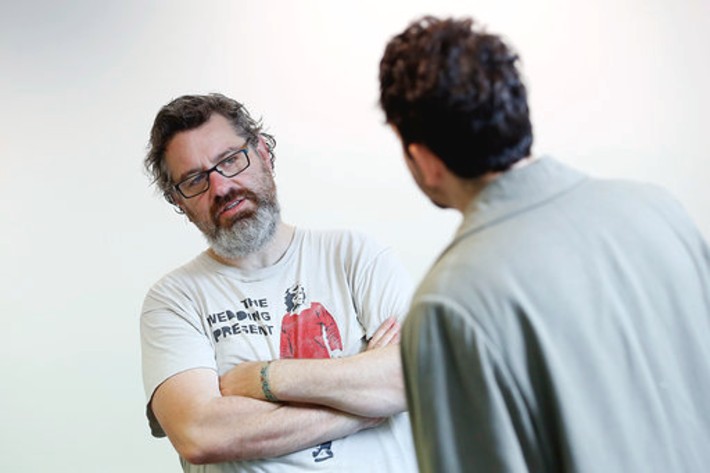 "A set of badges and a nosebleed"
The idea of a musical based around David's songs had been brewing for writer and director Matt Aston ('Touched' by Stephen Lowe with Vicky McLure, 'Bomber's Moon' by William Ivory with James Bolam, 'West End / Oleanna' by David Mamet with Alistair McGowan) for several years.
When Matt met Tony Ereira (Director of record labels Come Play With Me & Clue Records) – inevitably at a Wedding Present gig – in Leeds, in early 2019, the concept was batted around some more and the idea of the play started to take shape.
"I first saw The Wedding Present in Derby in 1988, so you could say this musical is over 30 years in the making. I'll always be grateful to my older brother and his mates for taking his little 15 year old brother to his first ever gig. I got a t-shirt, a set of badges and a nose bleed. Not to mention a new favourite band. I've always felt there was something very theatrical about David's songs. The storytelling, the arrangements, the anguish. And, as proven with Cinerama's re-recording of The Wedding Present's 'Valentina' album, they have the flexibility to be arranged in a number of different, epic, and dramatic ways. Although the show will, of course, still have plenty of fast guitars too!"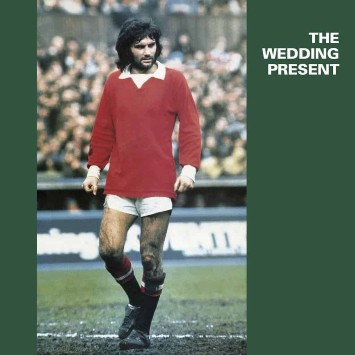 "Excited to explore the idea"
Matt and Tony put the idea to David along with an early synopsis for the story. And, never one to shy away from a new medium to present his work, David was equally excited to explore the idea further. And the idea for a campaign was born.
This campaign is looking to raise the initial funding. Firstly for a first draft of the script, and some artwork and branding in place. That'll pave the way for a period of Research & Development in early 2021 to road test our ideas with a group of actors/musicians and some brand new material from David.
And it's got Yorkshire in mind too. The intention is to be in a position to premier the musical in Leeds in 2022. The campaign is a chance for fans to get involved from the beginning. There's a bunch of rewards that are all exclusive to this production, including specially commissioned artwork from Lee Thacker (illustrator of David's autobiography, 'Tales From The Wedding Present').
Fans can support the project by visiting: www.crowdfunder.co.uk/reception-the-musical