The Way to the Stars (1945) – Film Review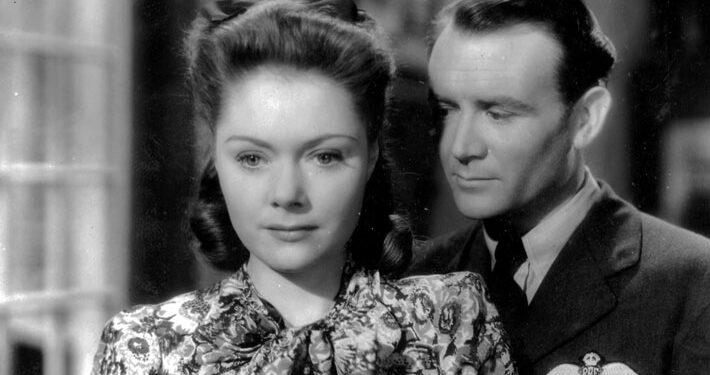 Director: Anthony Asquith
Cast: Michael Redgrave, John Mills, Rosamund John
Certificate: U
by Sarah Morgan
Stiff upper lips abound in director Anthony Asquith's flag-waving wartime drama.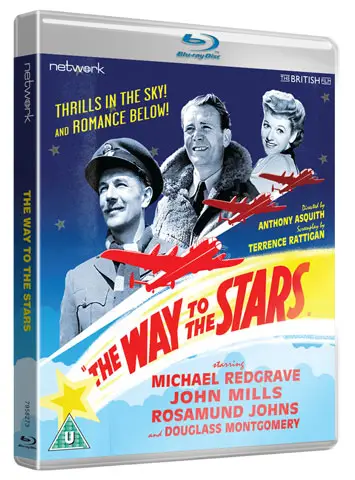 Too often the word 'sentimental' is used as a criticism, but The Way to the Stars unashamedly adopts this approach to storytelling and, frankly, I don't mind one bit that it does – you can imagine audiences in 1945, after almost six years of conflict, leaving the cinema teary-eyed after watching it.
The film interweaves several themes – including love and loss, the plight of pilots being sent into battle with little training, and the impact of American servicemen on small communities – via the comings and goings at an RAF airfield.
"Culture clashes"
It begins as Pilot Officer Peter Penrose reports for duty after having just 15 hours of time in the air. He meets and is befriended by Flight Lieutenant David Archdale, who is about to marry and father a child with Toddy, owner of a local hotel.
As Peter develops into a first-class flier, a tragedy strikes that changes the lives of everyone he knows, including himself, leaving him pondering whether it's right to forge a romance with a local girl when he knows that every mission could be his last.
Later, as the Yanks arrive, Toddy finds herself drawn to another pilot, albeit purely platonically; Captain Johnny Hollis has a wife and children he adores back home. He's a big character who becomes popular with the Brits, despite early culture clashes.
John Mills and Michael Redgrave ¬– who both saw action during the Second World War but were invalided out of service – play Peter and David with their customary style and panache.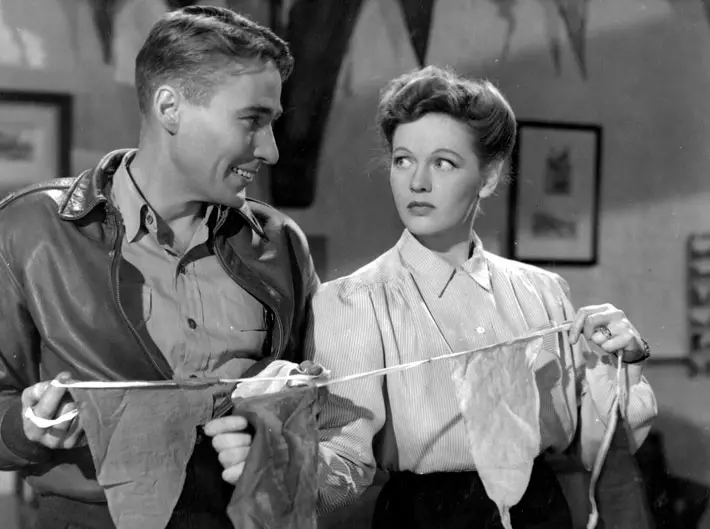 "Pitch perfect"
Rosamund John and Renee Asherson are the women in their lives, while Douglass Montgomery and Bonar Colleano are the Americans who shake things up a little.
There are also supporting roles for several familiar character actors and future stars, including Jean Simmons, Bill Owen, Trevor Howard, David Tomlinson, Stanley Holloway, Basil Radford and Joyce Carey.
The screenplay is by Terrence Rattigan, who had been a tailgunner during the war, and although it's pitch-perfect, it's the John Pudney poems 'Missing' and 'For Johnny', which are supposed to have been written by Redgrave's character, that live long in the memory.
Finally, for those who like to find links to Yorkshire wherever possible, the filming locations include Constable Burton Hall, RAF Catterick, Bedale and Northallerton.
The Way to the Stars is released on Blu-ray by Network, £17.99