The Thunder Girls by Melanie Blake – Book Review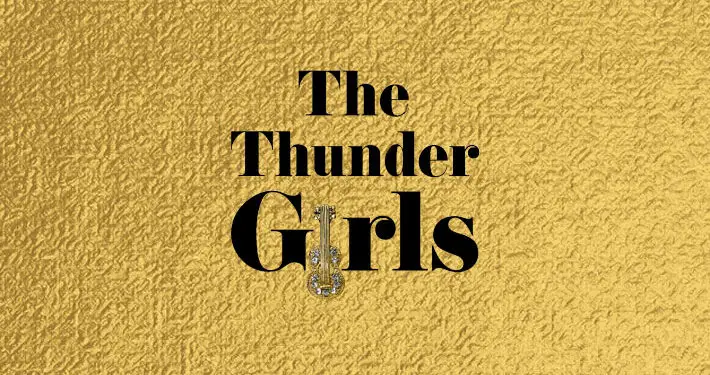 By Emma Sharrock
Author Melanie Blake is a self-made success story, who's manoeuvred her way around the world of showbiz before writing this, her debut novel, The Thunder Girls. And if you're in to celebrity glitz and scandal, this could be the read you're looking for.
The Thunder Girls begins by cribbing together the success of The Thunder Girls' group back in the 80s. You're whizzed around to their chart-topping lifestyle: From champagne to red carpets, to those unforgiving paparazzi. And then it's 30 years later. Where are The Thunder Girls now? How have the band members lives gone since they broke up, and is there any fame and fortune left?
Well, we're taken through the current livelihood of each group member, chapter to chapter. I found this was an exciting way to get to know each of them individually. Melanie Blake brings the personalities of each girl to life, and you can tell that you're going to be in for a more than dramatic read as the group talk about a reunion. And, of course, a pay cheque!
What strikes me the most about the book is just how current the basis of the story is. In an era where there are more comeback tours than ever before, this book draws you into the reality of the pop-music industry and just how ruthless it can be.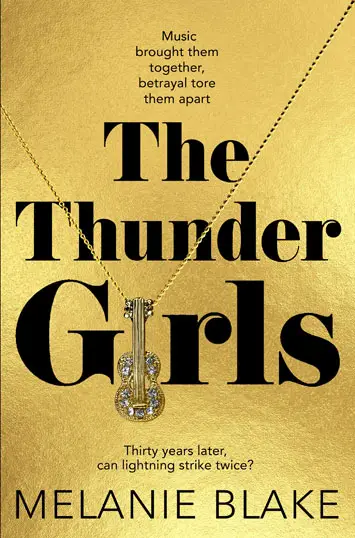 With well-known bands name dropped on to every page, The Thunder Girls may be a fictional girl group, but there's more than a hint of reality entwined in to the story. It left me wondering who the group could possibly be based on.
"Likeable personalities"
One of the main characters (and she would also argue, the lead singer of the band) Chrissie, is your typical glamorous diva who I can't help but imagine as one of the New York posse. Chrissie likes to have things her own way and treads on toes to achieve as much. Oddly, I found myself warming to her feisty character.
The other girls each have their own likeable personalities. We have Carly, seemingly forever attempting to be the glamorous one, whilst also making some difficult decisions in her life. Then Anita is over the other side of the world, living in a remote beach town away from all the attentions of fame. Then we have Roxanne, someone who, let's just say, has her own unique ways of coping with Chrissie's bossy outbursts.
But I was beginning to wonder if these ingredients seemed a bit obvious. Was I going to end up finishing a book with an all too predictable storyline?
I needn't have worried. Just when I was beginning to feel overwhelmed by the level of Botox and designer handbags, in comes a dark turn in the storyline. Here, I was surprised by the left turn in mood, but I became more intrigued as the celebrity magazine feel of the read was left way behind.
Police investigations, betrayal of friendships – the girls suddenly each have their own troubles to contend with. It really opens your eyes into the unpleasant territory which comes with being a celebrity. That in mind, it doesn't bring the mood down enough to take the lighter-read nature away from this book. Rest assured, The Thunder Girls does not enter Sherlock Holmes territory!
For those who are looking for a read that isn't too challenging, with reflections of the world of a celebrity, and all the gossip that goes with it, The Thunder Girls is for you. It's already been snapped up for a TV series  – so make sure you've read Melanie Blake's book first. After all, when it comes to celebrity, you always want the FULL story.
'The Thunder Girls' by Melanie Blake is published by Pan Macmillan. £6.46 paperback