A Review of CBD Oil in the UK
CBD is not novel anymore. It has become quite famous in the past few years, and with a vast number of manufacturers and suppliers in the business, the race has just begun. If you have been looking for the best CBD oil in the UK, you have just landed on the right page. Read on to know about CBD oil, its uses, and where to buy high-quality CBD products.
Is CBD Oil Legal in the UK?
CBD is completely legal in the UK as long as it is derived from industrial hemp because it's the only EU approved strain of Cannabis. However, make sure that the CBD product that you are selling, purchasing, or using contains no THC as it could come with serious legal complications.
What is CBD Oil?
CBD or Cannabidiol is undoubtedly the most famous compound derived from industrial or Cannabis Sativa plant. It is completely non-psychoactive and safe to use, unlike its intoxicating variant, THC. CBD has become a popular chemical compound because of a positive effect on our physiological functions.
How to use CBD oil?
As the CBD world evolves quickly, more and more CBD options are available in the market. You can use CBD oil in the form of oils, tinctures, sprays, topical, vapes, edibles, and inhalers. You can pick the best option that suits you according to the dose management and delivery method.
What is CBD oil suitable for?
CBD oil is perfect for regular use. It has surfaced as a compound with potential relaxing and calming effects that are produced by its interaction with the Endocannabinoid system. It is incredibly helpful in:
· Improved behaviour and uplifts mood
· Reduces inflammation
· Pain relief
· Improves sleep patterns
· Reduces nausea and fatigue
Introduction to Dr. Hemp Me
Dr. Hemp Me is a leading CBD brand in the UK, providing a wide range of high-quality CBD products. The team behind this mega project includes researchers and CBD experts with extensive knowledge about the plant and its derivatives. Every product that is launched undergoes strict scrutiny and testing to ensure maximum delivery and potency. Here are some of our liked products, according to CBD oil reviews.
CBD Oil – Full Spectrum
There are different types of Cannabidiol available in the market. Different types of CBD are made by various combinations of cannabinoids and phytochemicals. The most beneficial of all CBD type is the Full spectrum CBD. The plant matter is subjected to gentle extraction to intact all possible cannabinoids, terpenes, and flavonoids. All these compounds work in synergy to produce an entourage effect. Most people find Full spectrum CBD more effective and potent than the CBD isolate as it contains other beneficial cannabinoids.
CBD oil 40%
Naturally, 40% of CBD contains a significantly higher quantity of CBD. Make sure to know if you require such a large concentration of CBD.
CBD oil 20%
If you require a significant dosage of CBD, our 20% super dose contains 2000mg CBD. Each drop contains 10mg CBD. If you want to begin with a small dose, 3-4 drops of CBD in the morning will serve the purpose.
CBD oil 10%
For those who are finding a perfect CBD dose for the first time, Dr. Hemp Me 10% CBD is ideal, to begin with. It is potent and contains a relatively less quantity of CBD. Each drop contains 5mg of CBD, so it is easy to add it into our daily routine.
CBD Edibles
CBD edibles are the easiest to intake. They are delicious and are not as weedy and nutty. Dr. Hemp Me offers CBD edibles such as coffee and gummies. An aromatic cup of strong coffee infused with CBD is all you need to start your day energetically.
CBD Gummies
CBD gummies are an ideal way to take care of your health in a delicious way. Each of our gummies contains 25mg of Broad-Spectrum CBD without THC. If you are not comfortable with full-spectrum CBD, our CBD gummies are just right for you.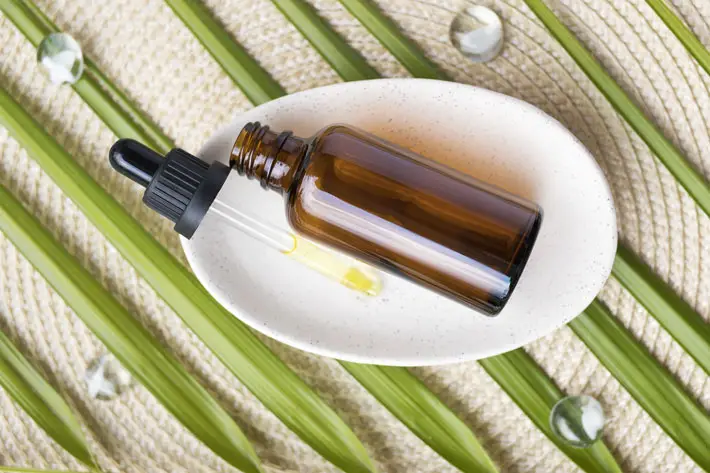 CBD Capsules
Capsules are a convenient way to intake CBD dose. Each capsule has a specific CBD dose and the effect of oral CBD dose stays for a longer time.
CBD Starter Packs
Dr. Hemp Me offers an exciting starter pack for beginners that includes CBD infused cream and fruit jellies. These are easy to add in the daily routine. Once you are comfortable with using CBD, you can switch to tinctures and vapes etc.
Does CBD oil actually do anything?
CBD interacts with the human body at the molecular level and helps in carrying out several physiological functions. Before we get into how CBD performs, let take a quick look at the mammalian endocannabinoid system.
ECS is the primary cell signaling mechanism of the body, which is composed of endocannabinoids, receptors, and enzymes. The receptors are present all across the body, and they provide room for the endocannabinoids to bind to them. Two significant endocannabinoids, anandamide and 2-arachidonoylglyerol, bind to these receptors in response to external stimuli. The lipid membranes of our cells produce these endocannabinoids only when they are required. These endocannabinoids are subjected to degradation as soon as their work is done. The Chemical structure of CBD resembles these endocannabinoids and mimic its function.
What is CBD Oil Good For?
Research shows that CBD has proved to be quite helpful in promoting several physiological functions in the body. here are some of the most well-known advantages of using CBD:
• Boosts the immune system to assist the body in fighting off external threats.
• It can provide relief from sleep problems
• It can help enhance focus and improve attention span.
• Mild doses of CBD can help in increasing daytime mental alertness
• CBD can also help in decreasing neck and head tension.
• It helps with distress and anxious feeling.
• CBD can provide relief from achy and sore muscles.
• CBD can also help with normal cell reproduction and growth
What are the side effects of CBD oil?
Oral doses of CBD are quite safe. Most people who use CBD do not face any side effects; however, it depends on body chemistry, and the side effects vary from person to person.
some common side effects are:
• Changes in mood and appetite
• Diarrhea
• Nausea and vomiting
• Drowsiness
• Dry mouth
Research shows that CBD may have the potential to increase liver enzymes, which serve as a marker of liver inflammation. Patients suffering from liver problems should consult their Health Care practitioner before taking a high dose of CBD.
Pregnant and breastfeeding mums should also avoid CBD as it can cause potential risk to fetal development and growth. To avoid most of these Side Effects, make sure to take a CBD product that contains the least quantity of THC and other contaminants.
What drugs should not be taken with CBD?
CBD can interact with several medications that are used to treat various health issues.
Our body produces an enzyme called cytochrome p450, which is essential for the metabolization of certain drugs. CBD inhibits the activity of this enzyme, not only increases the toxicity but also reduces the effectiveness of the drugs.
CBD should be avoided with:
• Anti-arrhythmia drugs – quinidine
• Anticonvulsants – Tegretol (carbamazepine) and Trileptal (oxcarbazepine)
• Antifungal drugs – Nizoral (ketoconazole) and Vfend (voriconazole)
• Antipsychotic drugs – Orap (pimozide)
• Atypical antidepressants – Remeron (mirtazapine)
• Benzodiazepine sedatives – Klonopin (clonazepam) and Halcion (triazolam)
• Immune-suppressive drugs – Sandimmune (cyclosporine)
• Macrolide antibiotics – clarithromycin and telithromycin
• Migraine medications – Ergomar (ergotamine)
• Opioid painkillers – Duragesic (fentanyl) and alfentanil
• Rifampin-based drugs
FAQ
Is CBD Oil Legal in the UK?
CBD oil extracted from industrial hemp with negligible THC is legal in the UK.
What is CBD Oil?
CBD oil is the most famous extraction of Cannabis or marijuana plant. It is non-psychoactive and safe to use.
How to use CBD oil?
CBS oil can be consumed in the form of capsules, sprays, tinctures, topicals, edibles, and vapes.
What is CBD oil good for?
CBD is perfect for inducing calming and relaxing effects.
What are the side effects of CBD oil?
CBD oil has no serious side effects. However, some people may experience nausea, fatigue, vomiting, and changes in weight and appetite.
What drugs should not be taken with CBD?
Any drug or medication that is degraded by the cytochrome p450 should be avoided with CBD. CBD can inhibit the enzyme and hinder the metabolism of those drugs.