Lady Godiva Rides Again (1951) – Film Review
Director: Frank Launder
Cast: Dennis Price, Stanley Holloway, Diana Dors
Certificate: PG
by Sarah Morgan
The names of Frank Launder and Sidney Gilliat should be as revered in British film as the likes of their contemporaries Alfred Hitchcock, Michael Balcon and the Boulting brothers, and yet they're largely forgotten today.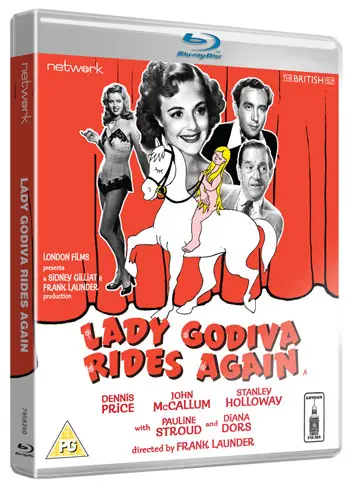 The BFI website suggests that's because they were hugely prolific; between them they worked on more than 100 features, collaborating on 40, and as a result, less enlightened critics have claimed they concentrated on quantity rather than quality.
But that's rather unfair – there were some true gems within their output, including the screenplay for the aforementioned Hitchcock's The Lady Vanishes, as well as the sublime Green For Danger and The Green Man (clearly they had a penchant for the colour…)
"Extraordinary cast"
Sadly, Lady Godiva Rides Again is not an example of their best work. It's not terrible either, in fact it's rather charming in places, it just lacks that certain something to make it stand out from the crowd.
What it does have is an extraordinary cast. The lead is played by an actress I was unfamiliar with – Pauline Stroud – but the other major characters are taken by Diana Dors, George Cole, Stanley Holloway, Dennis Price, Sid James, Dora Bryan, John McCallum and Withernsea's greatest star Kay Kendall.
Alastair Sim, Trevor Howard and McCallum's wife Googie Withers make cameo appearances, and even some of the extras became household names – Joan Collins and Jean Marsh play beauty contest entrants alongside, believe it or not, Ruth Ellis, who would gain notoriety four years later by being the last woman to be hanged in Britain.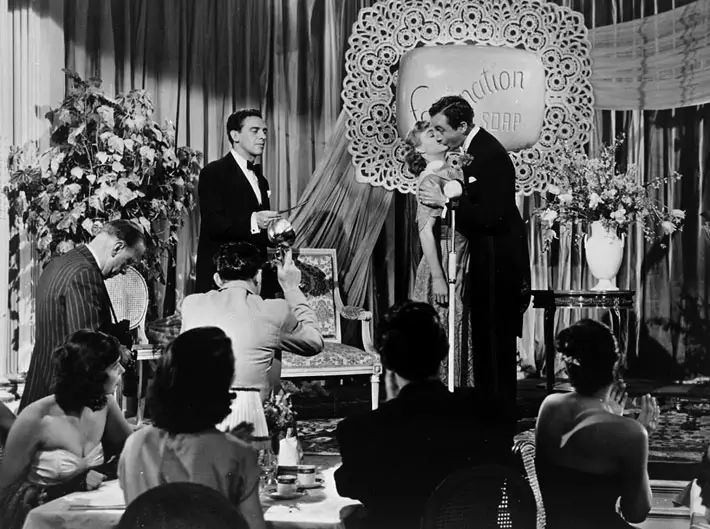 "Decent gags"
Stroud plays Marjorie, a young woman from the Midlands who wins a local beauty pageant, which secures her entry into a larger and more prestigious event. Due to a misunderstanding she accidentally wins and it appears that a life of stardom beckons – but she discovers the hard way that showbiz isn't always as glamorous as it seems.
Meanwhile, her family, although not always approving of her career choice, try to remain supportive, but it's a handsome Australian pineapple baron who could give her the fresh start Marjorie craves.
From the very start it's possible to work out how the film will end. Nevertheless there are some decent gags along the way and it's all very jolly. Just don't expect it to live long in the memory.
'Lady Godiva Rides Again' is released on Blu-ray by Network, £17.99