What the Future Holds for Online Slots Gaming
Now, one thing that online slots are centred on is technology. Slot games have always capitalized on advancements in technology to produce and deliver systems that offer amazing experiences to players, right from the time of mechanical machines, to video slots, and then today's online slots. It is actually not easy to project the exact trajectory the future of online slots will take, as developers tend to protect their biggest ideas from others. However, it is almost certain that the biggest development that slot games will experience in 2020 will be hinged on new technology and its innovations affecting how and where players can enjoy their online slots.
Skill Based Slots
There has been an unclear line between slots and gaming in general. In slot games like the Immortal Romance and Jungle Jim: El Dorado, we've witnessed graphics, storylines and characters that are relatable to console games more than they are to conventional slot machines. While you still spin the wheels to play this, more has been added to it. A look at the evolution of slots suggests that the next huge step and the point where the merger between games and slots becomes stronger would be the arrival of skill based slots. This will be attractive to players in two different ways. It will be loved by gamers that enjoy exploring the 3D world through consoles and those who enjoy testing their skills rather than spinning the wheels praying they get lucky. Speaking of which, Lucky Neko – Gigablox is currently regarded as one of the best new games by many, and is found at this list of new slot sites.
Female Friendly Slots
Gambling has been portrayed as a masculine thing for a very long time. Then, the assumption was that it's men that patronize the casinos most and this conception moved to online casinos as well. This trend has also been showcased in the adverts for online casino apps, both in the targeted audience and the content of the ads. But there is currently a shift in this perception. According to a study by 888.com, there has been a drop in the online gambling divide to 56.2% male and 43.8% female. This shift will be noticed by slot developers, and this will reflect on the imagery that the slots are built on. In the future, images that are not mainly designed to attract a man, or figures depicting female empowerment like Wonder Woman, will replace the hitherto images of bunny girls or bikini clad babes. Because of the increase in access to games through social media, including Facebook, women's involvement in gambling will increase, as women are known to cherish the social aspect of the gambling world more than men.
Welcome Bonuses
No well-meaning and serious online casino refuses to offer welcome bonuses at the moment. This is because this is one of the major ways through which the casinos differentiate themselves. The online casinos have found the use of simple, generous, attractive and innovative welcome bonuses as the best way to maintain some uniqueness in this very competitive industry that is held down by a small number of developers. Once a player has effectively used a generous bonus as a criterion to pick a specific casino, there is always the tendency of sticking with the casinos for a long time. So, 2020 is the year when the welcome bonus will most likely become more generous, and most casinos may tend to tie each to some games. Here, you will be looking at popular titles like Mega Moolah, presenting the opportunity to win a huge jackpot and become a millionaire with free spins.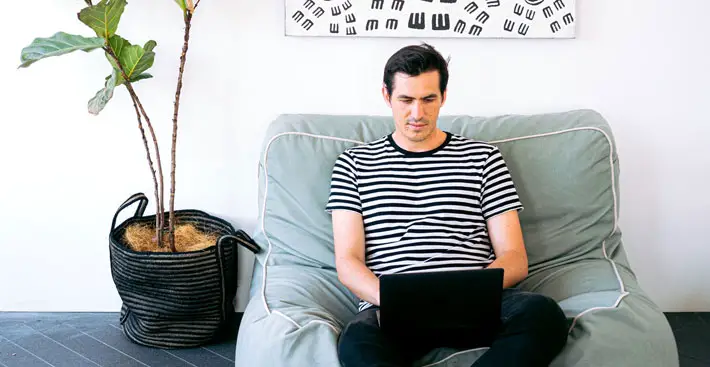 Crypto Currency
In most cases, the news we hear about crypto currencies like Ethereum and Bitcoin are normally about gains and losses by investors, and speculations of when and how they will replace the fiat money system. The use of crypto currencies have not witnessed the expected speedy take off in online gambling, but there is a huge possibility that this will change in the near future, especially when you consider the huge advantages that come with crypto currencies.
What Are Those Advantages?
Faster withdrawals – the funds are not processed by a bank, so there is no need to process the request for days. The crypto currencies offer instant virtual withdrawals.
Anonymity – when you make casino payments with cryptocurrency, the casino only gets your key number and the amount paid in or withdrawn. No detailed information about you is left for the casino like in payment cards where your address and name are revealed. So here, you enjoy games with relaxation and complete discretion, knowing that the risk of your data getting into the hands of unauthorised third parties or being hacked is zero.
Wearable Technology
Moving from desktop to mobile was the most significant change in online casinos in the last 5 years. All of a sudden, people can enjoy their cherished slot games on the bus while going to work, in the lobby while waiting for an appointment, in the kitchen while waiting for their food to cook and even in the bath. Because of this switch it became imperative for developers to come up with slots that function perfectly well on mobile devices. We are expecting the next huge advancement in this area to be the shift to wearable technology.
Information from Stratista says that there will be a very huge boom in the demand for smartwatches in the near future. They predict that by 2022, the number of smart watches that will run on Android and Wear OS will be up to 37 million, while the Apple Watch OS is expected to have 34.5 million devices out there. Now, when it becomes very possible that players can enjoy games without bringing out their phones from their pocket, it means that developers must come up with games that will deliver very bold graphics and instant thrills that will guarantee no fuss and offer small scale playability.
Augmented Reality
Recall Pokémon Go? It was in this game that Augmented Reality rose from being a simple tool that you can employ when you want to be sure of what a piece of furniture will look like in your living room, to making a statement in the world of mass gaming and entertainment. To explain further, in Augmented Reality, users have the opportunity to map video graphics onto real world systems, by using devices like a smartphone or tablet. In the Augmented Reality slot, the sounds and sights of slot machines would be brought to the player's environment. Those raining coins and fireworks used to celebrate huge jackpot wins are also brought to life in the presence of the player.