Bitter Springs (1950) – Film Review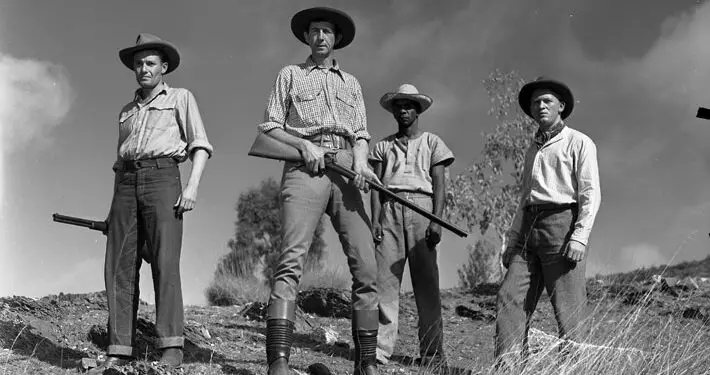 Director: Ralph Smart
Cast: Tommy Trinder, Chips Rafferty, Gordon Jackson
Certificate: PG
by Sarah Morgan
A few weeks ago, I had the pleasure of reviewing The Overlanders, the first so-called 'meat pie western' (a term coined to describe Australian-set westerns) I'd ever seen.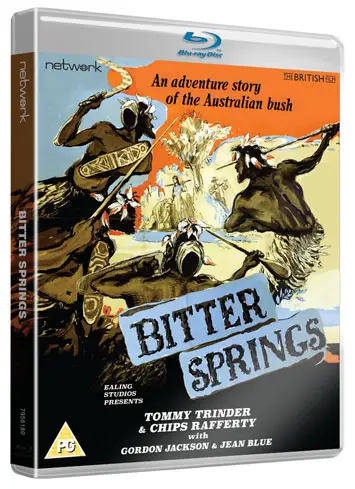 Clearly such films are like buses, because having never heard of them before that, here comes another in quick succession.
As with The Overlanders, it was backed by Ealing Studios and stars Chips Rafferty in a leading role. Unlike the earlier movie, it was not a major success and, as a result, brought to an end a short series of films made in Australia by the much-admired production company.
"Arduous journey"
It's been suggested that Bitter Springs was originally intended to be funnier than it turned out to be. Instead, it's rather a dark tale of racial unrest and disagreements with the odd mildly amusing moment provided by British comedian Tommy Trinder, who was then a hugely popular household name.
Rafferty plays Wally King, an Aussie sheep farmer who, during the early 1900s, takes up an offer from the government of land in South Australia. He, his entire family and stock then embark on an epic 600-mile journey to their new home.
Struggling to cope with only his wife, son John, daughter Emma and an aborigine stockman (Henry Murdoch, who also appeared in The Overlanders) to help, Wally is forced to hire two British men – carpenter Mac (Gordon Jackson) and entertainer Tommy (Trinder) to lend a hand on the arduous journey. Tommy's young son Charlie joins them too.
Although the trip is difficult, they eventually make it to their plot at Bitter Springs and set about building a new home. However, their lack of understanding of the local tribespeople and their traditions brings about fresh problems.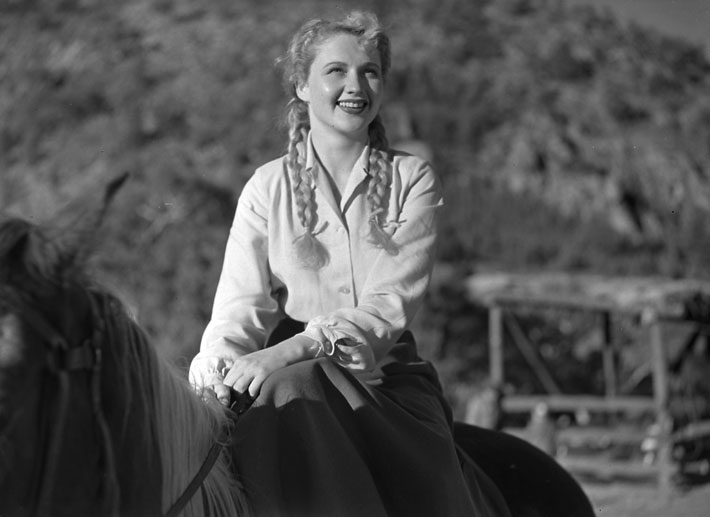 "Heavy-handed"
It's a well-meaning little movie, although it does feel as if while watching it you're being hit over the head with issues – its makers attempts to educate the audience about the relationship between the aboriginal people and white settlers is rather heavy handed, perhaps because of the relatively short running time.
A TV series would have served the story better – had it been widespread in Australian at the time; it didn't become so until 1956.
The irony is that while trying to highlight the issue of aboriginal land rights and fairness, Ealing's bosses were ordered not to pay Murdoch the same wage as his white counterparts by the Department of Native Affairs. Instead, they were more keen to depict tribespeople being indoctrinated into the colonial way of life, something that leaves a bad – you might even say bitter – taste in the mouth.
'Bitter Springs' is released on Blu-ray by Network, £17.99