What Are The Best High Stakes Roulette Casinos?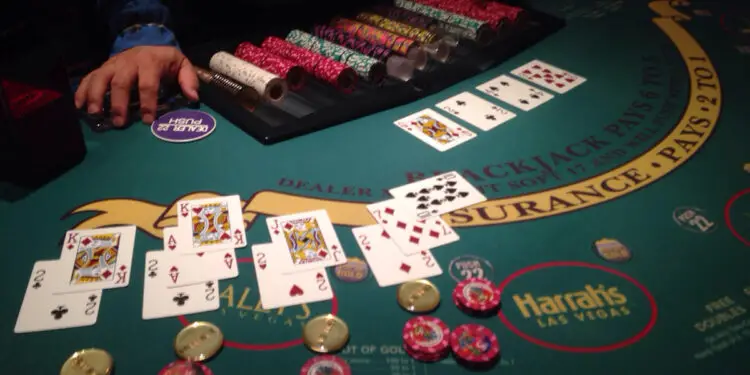 While slots may continue to dominate the iGaming GGY in the UK (this vertical currently accounts for more than two-thirds of the total revenue generated), table games retain a cult following of players nationwide.
In total, table games account for around 15% of the total online GGY, with roulette one of the main revenue drivers within this particular vertical.
High stakes roulette is particularly popular in the UK, which makes sense when you consider that the majority of iGaming revenue is derived from high rolling players. But which online casinos are the best for players seeking high stakes action and gameplay?
1. William Hill
We start with William Hill, which is one of the biggest multi-channel operators in the UK and a brand that has continued to blaze a trail in the burgeoning US market of late.
Primarily renowned as a virtual sportsbook, William Hill has also spent years investing in its online casino platform. It's live casino platform is particularly secure and trusted by players, while the overall site boasts a more than competitive return-to-player (RTP) rate of 97.24%.
From a roulette perspective, the bulk of the site's high stakes gameplay takes place on the Mayfair Live Roulette table, which boasts a maximum betting limit of £500,000. This is the highest wagering threshold we've found in the marketplace, and it should appeal to a broad range of professional and high rolling players who want to make money online.
Interestingly, the site's standard online roulette platforms also offer access to high stakes wagering, with the Premium Roulette Pro table dominating the attention of ambitious players.
Here, you can also access a diverse betting range between £0.50 and £3,000 per spin, although it should be noted that the latter limit pales in comparison with some of William Hill's rivals on this list.
Ultimately, you can read more here about William Hill's casino and the access that it provides to high stakes wagering, but there's no doubt that this platform is one of the preferred destinations for roulette players nationwide.
2. Ladbrokes
Next up is another iconic UK betting brand, and one that has dominated the market and the high streets on these shores for more than 100 years.
It remains an influential and lucrative brand in 2021, with the most recent news reports suggesting that Ladbrokes' parent company Entain has recently been the subject of an $8 billion takeover bid by US giants MGM.
As you can imagine, Ladbrokes was one of the first brands to move into the iGaming space at the turn of the century, and as a result of this it has spent years building a vast and diverse games library that's choc-full of roulette iterations.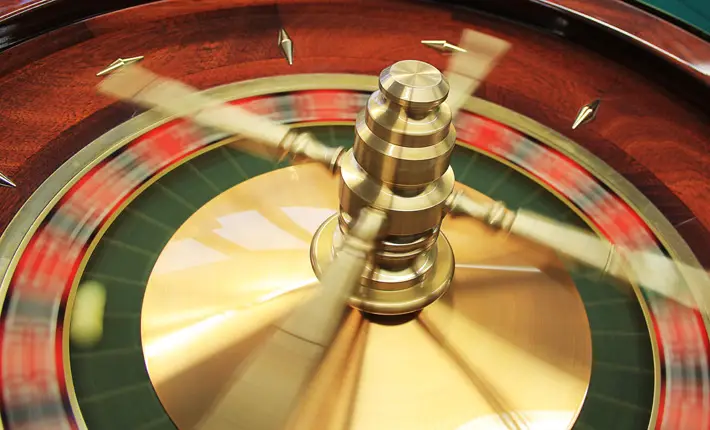 However, Ladbrokes' live dealer 'Diamond Roulette' table is less popular amongst high stakes players, with a relatively stringent bet limit of £1,000 per spin currently in play.
Conversely, the site's virtual Video Roulette vertical features a much larger number of more rewarding high stakes iterations, where players can wager anywhere between £1 and £250,000 per spin.
As you can see, high rolling Ladbrokes players will be more inclined to play standard roulette titles online, rather than visiting the live casino platform and checking out the range of games on offer there.
However, we'd definitely recommend checking out both platforms on the site, particularly if you also enjoy real-time and interactive games or competitive gaming.
3. Leo Vegas
We close with Leo Vegas, which differs from the first two entities on our list as it's a solely online gambling brand that has no offline presence to speak of at all.
It's also one of the fastest-growing operators in the iGaming marketplace, having evolved in line with burgeoning demand in Sweden before targeting similarly buoyant sectors in Europe and the UK.
But how does Leo Vegas compare to its more established rivals when it comes to high-stakes roulette? Well, it lacks the same scale of maximum table limits across both virtual and live roulette platforms, although its real-time roulette table is potentially more rewarding than the Ladbrokes alternative.
More specifically, players accessing the 'Roulette Live VIP' table can wager as much as £50,000 per spin, which is considerably higher than Ladbrokes but just 10-times the size of William Hill's offering.
When it comes to the virtual 'French Roulette VIP' table at Leo Vegas, its £65,000 betting limit falls well short of Ladbrokes' corresponding threshold.
However, this is also considerably higher than William Hill's Premium Pro Roulette table, so you'll need to compare the market in detail before making a truly informed decision.