4 Quick and Reliable Ways to Make Money from Home
A few years ago, most people couldn't imagine a world where they would have the freedom to make money from the comfort of their own home. After all, more often than not, things like babysitting or dog walking were rarely lucrative enough to pay the bills. What's more, the internet hadn't gotten to a point yet where everyone knew how to use it to their advantage.
However, now we're living in an increasingly digital environment. In this world, anyone can log into the right website online and start making money in their free time. You don't even need to make a huge investment to get started. All you need is the right attitude, and a little guidance. Here are some quick ways to make money from home, with very little cost.
1. Join the Gig Economy
One of the easiest ways to make money online from your own home, is to get involved with the gig economy. Websites like Fiverr and People Per Hour allow people to sell their individual skills and services to anyone online – even if their employers are located halfway around the world. You could offer up your talents as a graphic artist, selling unique commissions to customers, or you could work as a voice-over artist for videos, the options are endless.
The great thing about the gig economy is that you don't need much to get started. A small loan from somewhere like Readies.co.uk to cover things like a desk for your home-based office, some software for your computer, and maybe a new laptop could be all it takes. If you decide to do something like becoming a virtual assistant, then you may need to purchase a specialist phone or video conferencing tool as well – but that all depends on who you work with.
2. Become an Affiliate
A lot of people worry about making money from home, because they assume that they'll have to learn how to build their own website and start selling products online. Most people don't have the patience or the background knowledge to go through this entire process. However, if you can build a website, then you don't necessarily need to sell your own goods to make cash.
Instead, you can consider selling someone else's products. Affiliate programs allow you to refer other people on the web to specific products and services. Every time someone purchases the item that you recommend, you earn a small bonus from the affiliate company that you're working with. There are plenty of easy ways to get started with this kind of selling. All you need is a little imagination to create content online, and the willingness to build an avid community of followers.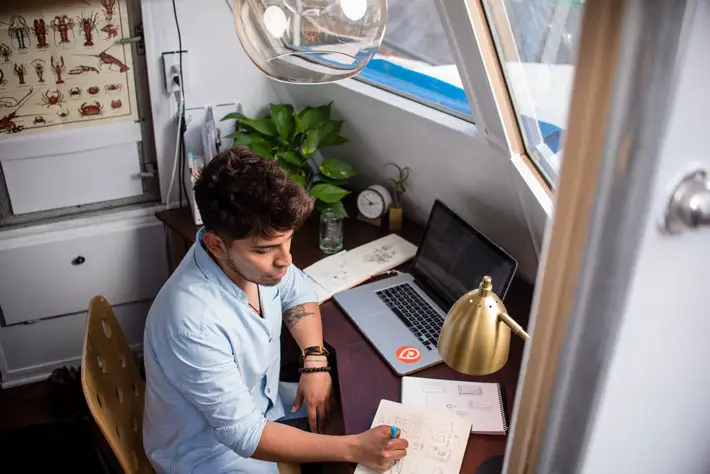 3. Become a Consultant
If you know a lot about something important, then you can also use your knowledge to make money online. After all, you don't necessarily need a full-time job these days. You could always sell your skills by the hour as a consultant instead. Today, there are plenty of companies looking for consultants to help them understand things like social media marketing, design, and so much more.
You'll need to start by building a good reputation for yourself. This means building a portfolio online that showcases your work and developing your position as a thought leader. The more people can see how much you know about your chosen topic, the more likely it is that people will want to use your services. Remember that networking can be particularly important for consultants too. Sometimes who you know will get you more sales than what you know.
4. Sell Your Own Products
Finally, if you want to take your money-making opportunities to the next level, and you feel like you're ready to explore the basics of having your own business, you can sell your own products. Depending on how much work you want to put into this process, you can run a range of different kinds of business models. For instance, you could consider working with dropshipping companies which allow you to choose specific products to place on your website. If you sell the items, they're sent straight to your customers from the dropshipper, so you don't have to warehouse or hold them.
Additionally, if you're a creative type, you could consider making products and selling them on either your own website, or a marketplace like Etsy. There are plenty of people willing to pay for hand-made and unique items these days.