The Benefits to Watching 2D Explainer Videos
Marketing plays a significant role in promoting your brand and taking it to a new level. But with so many existing marketing avenues, it is important to choose the tactics that will elevate your brand and reach your target market.
Enter 2D explainer videos!
These videos convert ordinary marketing tactics into extraordinary endeavours. This method of marketing does not only increase digital footfall but also brings more traffic to any website.
Here are the benefits of watching 2D explainer videos:
Compelling storytelling
Everyone loves a good story, and well-produced 2D animated explainer videos will be your storytelling master. All you need to do is think of what you want to portray to the public and a team of qualified experts can tell your story in the best possible way.
No matter how complex your business or brand is, you can always find great ways to tell your story through explainer videos.
Explainer videos are easy on the pocket
Yes, we know! "2D" and "video" in the same sentence already tells you that you will cough up a lot of money, right? But this could not be far from the truth! As a matter of fact, you will pay more for a TV advertisement than you will for an explainer video.
And while a TV advert gets your products out to the masses, you will not be choosing those who watch it. However, with 2D animated videos, you will not only spend less (as you don't have to pay anything to upload your video on the internet) but you will also gear the video towards your intended audience.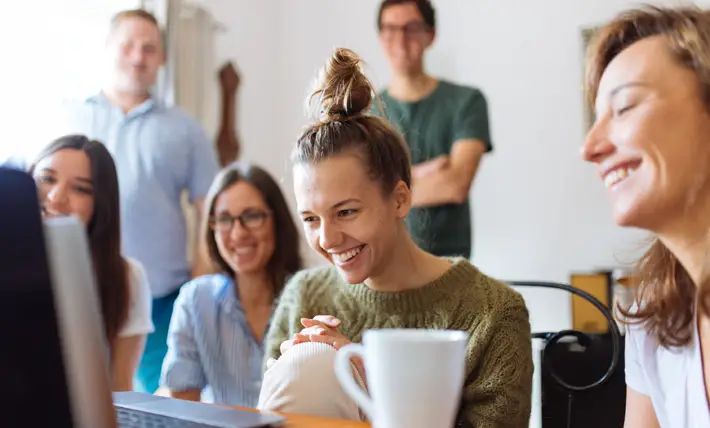 Allows you to stand out from the crowd
Let's face it- There are companies that showcase the best blog posts, press releases, and social media posts without necessarily focusing on video content. And if you employ the same content marketing tactics, there will be nothing outstanding about your business.
But imaging coupling that article with a stellar 2D animated video. You will have the music, images, and a voice-over to go along with it all. Due to this, your target consumers will recognize you as the company with amazing marketing tactics. Don't you want to be outstanding?
Promotes easy understanding of a product or service
A majority of people respond better when visual and verbal cues are combined. This is because the brain does not have to work extra hard to put together the words that it is reading. Instead, videos promote a higher attention span.
This form of communication breaks all barriers. Needless to say, 2D explainer videos are deciphered quickly especially because videos of this nature are easily understood and retained by the target audience.
Bottom Line
There you go! All of the tempting benefits of using 2D explainer videos in your marketing endeavours. Regardless of your needs, you can achieve the end results that you desire at a fraction of the cost. These videos will represent your brand message in a clear and concise way, and gain your business the traction that it needs.
Don't think about it anymore, explainer videos will turn your marketing around.