Beautiful chaos, from Leeds…
YOUR NAME: Will Blundell.
BAND NAME: Yutaniii.
WHAT DO YOU PLAY? Scream.
HOW LONG HAVE YOU BEEN TOGETHER AS A BAND? About a year but we have all been in various unsuccessful bands over the last ten years. This one's stuck so far…
GIVE US 2 REASONS WHY WE SHOULD TRACK DOWN, LISTEN AND DISCOVER YOUR MUSIC?
You should listen to us because we are a bunch of weirdos having fun and making slightly jarring music, our gigs are a full-on show and I tell great jokes.
WHERE DO YOU SOUND BEST – FESTIVAL, CLUB, BEDROOM – OR SOMEWHERE ELSE? WHERE DO YOU SOUND BEST – FESTIVAL, CLUB, BEDROOM – OR SOMEWHERE ELSE?
At a dingy, sweaty basement venue on a gig where we've not rehearsed. Anything can happen.
WHAT WAS YOUR FIRST (purchased)…
RECORD? Pet Sounds (even though I don't have the means to listen to the actual vinyl)
CD? Green Day – American Idiot (I was ten to be fair)
DOWNLOAD? The White Stripes – Seven Nation Army
SO, WHEN IT ALL GOES RIGHT AND YOU'VE GOT A HUGE QUEUE OF HANGERS-ON AND A RIDICULOUS MANSION, WHAT WILL BE YOUR BIGGEST INDULGENCE, MUSICAL OR OTHERWISE? Eating takeaway for every meal followed by a boatload of ozempic to wash it down.
SO, WHEN IT ALL GOES WRONG AND YOU'VE ACRIMONIOUSLY BROKEN UP CITING HUGE MUSICAL DIFFERENCES, WHAT DO YOU FALL BACK ON? I work in McDonald's currently so probably just that.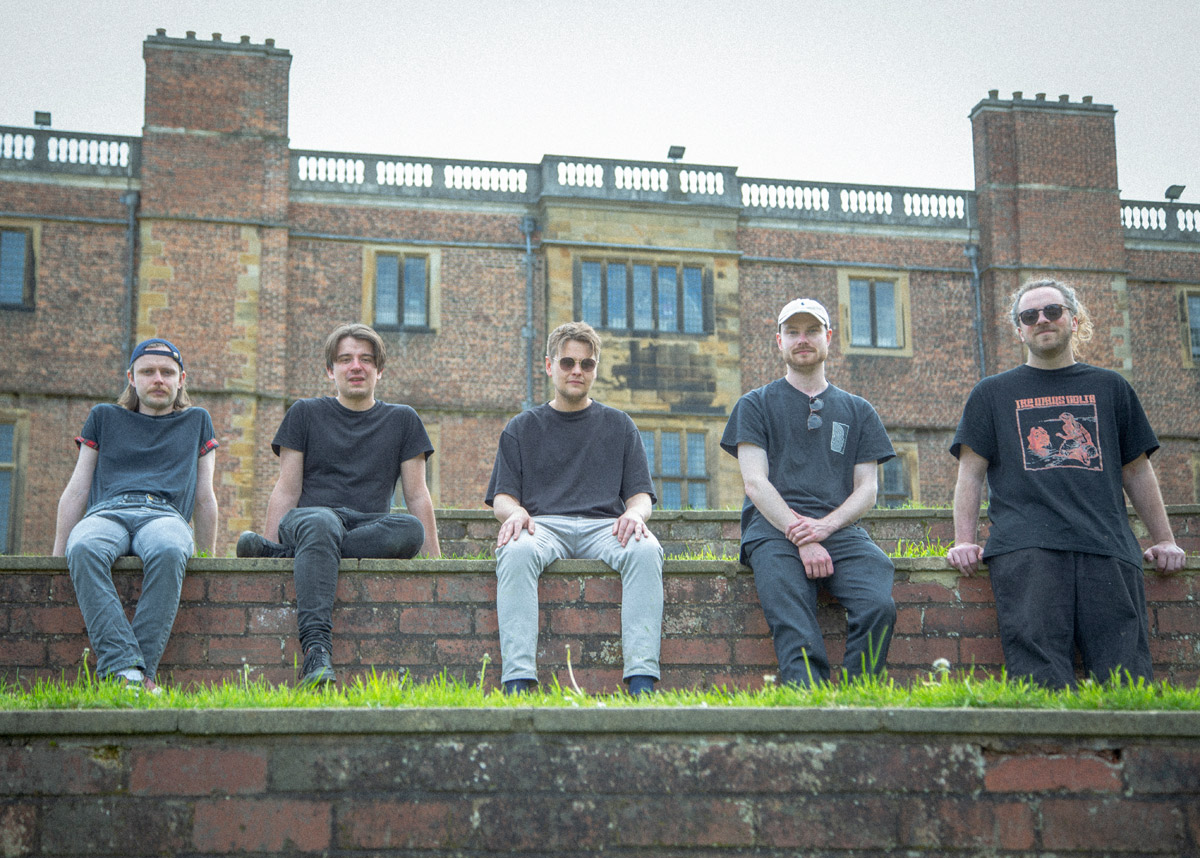 PLEASE CITE SOME INTER-BAND MUSICAL DIFFERENCES…
We are all so different so I don't know where to start. Guitarist is a metal head, synth player only plays drum and bass and donk, bassist is an indie kid, mine is obviously eclectic and I'm not sure the drummer even listens to music so we really are a mixed bag.
WHO ARE YORKSHIRE'S FINEST IN CULTURE, SPORT AND MUSIC?
Oooh that is a difficult one but I would have to say the girls off Gogglebox.
NAME YOUR SUPERGROUP – WHO'S PLAYING WHAT, WHO'S ON VOCALS AND WHO'S YOUR BEZ?
Vocals- Keith Flint
Guitarist- Tom Morello
Bass – Alex James
Keys – Jools Holland
Drums- Keith Moon. I cannot even begin to imagine what this would sound like!
GO SEE THIS FILM: A Clockwork Orange.
GO READ THIS BOOK: Brave New World.
GREAT LOST BAND/ARTIST: Lost band/artist: Elliott Smith.
WOULDN'T BE SEEN DEAD SUPPORTING: Guns n' Roses (although we probably would for a laugh).
LONDON, L.A OR LEEDS?: Leeds any day of the week, London can do one.
Check out Yutaniii on Spotify