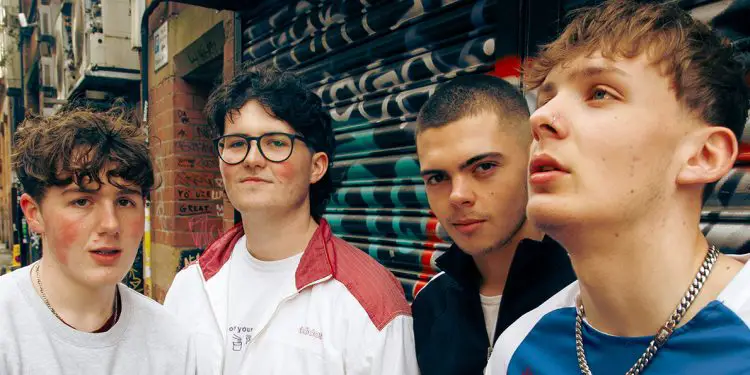 Four mates from Leeds, having a class time…
YOUR NAME: Louis Barnes, Joe Briggs, Zak Oldroyd and Jude Wales.
BAND NAME: The Slates.
WHAT DO YOU DO/PLAY? Louis – Lead singer + Rhythm Guitar, Joe – Lead Guitar, Jude – Bass, Zak – Drums.
HOW LONG HAVE YOU BEEN TOGETHER AS A BAND/PLAYING MUSIC?
We started up the band in summer 2019.
GIVE US 3 REASONS WHY WE SHOULD TRACK DOWN, LISTEN AND DISCOVER YOUR MUSIC?
Louis – We're energetic, exciting and know how to boss a stage.
Joe – It's just cool, and when we play live it's just something special that makes people go wild.
Jude – We are committed to music and do it out of our love.
Zak – We're just four mates having a class time and it would be amazing to bring everyone along and be part of our journey.
WHERE DO YOU SOUND BEST – FESTIVAL, CLUB, BEDROOM – OR SOMEWHERE ELSE?
Louis – Festivals, couldn't ask for better crowds to bounce off
Joe – Definitely festivals and gigs.
Jude – Everywhere
Zak – We love getting stuff done behind the scenes but you can't beat a live show!
WHAT WAS YOUR FIRST ALBUM?
Louis – The Enemy, We'll Live And Die In These Towns.
Joe – Dookie, Green Day.
Jude – Arctic Monkeys, Whatever People Say I Am That's What I'm Not.
Zak – American Idiot, Green Day
SO, WHEN IT ALL GOES RIGHT AND YOU'VE GOT A HUGE QUEUE OF HANGERS-ON AND A RIDICULOUS MANSION, WHAT WILL BE YOUR BIGGEST INDULGENCE, MUSICAL OR OTHERWISE?
Louis – Mega parties.
Joe – A Heineken draught in my house.
Jude – Fishing, charity work and travelling.
Zak – Running the biggest parties known to man.
SO, WHEN IT ALL GOES WRONG AND YOU'VE ACRIMONIOUSLY BROKEN UP CITING HUGE MUSICAL DIFFERENCES, WHAT DO YOU FALL BACK ON?
Louis – No plan Bs, it's make or break + we all love each other <3
Joe – Nothing, the band will always be the only option… unless I've got a Heineken draught in my house.
Jude – Teaching.
Zak – Nothing.
CITE SOME INTER-BAND MUSICAL DIFFERENCES….
Louis – I'd love a rapper on one of our tracks
Joe – We all like playing different genres/types of music but as a band it just works perfectly
Jude – Each band member has such different tastes in bands.
Zak – We all bring something different to the band.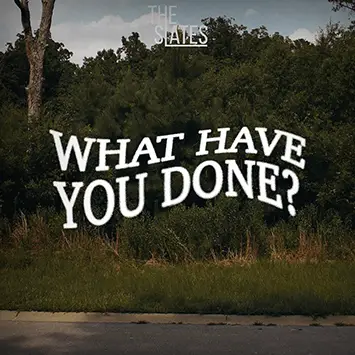 WHO ARE YORKSHIRE'S FINEST IN CULTURE, SPORT AND MUSIC?
Louis – Sport is Huddersfield town. Music has got to be Arctic Monkeys.
Joe – Yorkshire culture is the accent. Sport has to be Leeds United and music has to be Arctic Monkeys.
Jude – Arctic Monkeys and Kalvin Phillips have to be the best thing to come out of Yorkshire.
Zak – I'm loving The Sherlocks at the moment, but for Yorkshire culture – "Yorkshire born, Yorkshire bred, big int arm, thick 'int head."
NAME YOUR SUPERGROUP – WHO'S PLAYING WHAT, WHO'S ON VOCALS AND WHO'S YOUR BEZ?
Louis – Vocals is Tom Clarke from The Enemy, Guitar is John Squire from Stone Roses, Bass is Flea from RHCP, drums is Matt Helders from Arctic Monkeys.
Joe – Vocals is Kurt Cobain from Nirvana, Guitar is John Frusciante from RHCP, Bass is Flea from RHCP, Drums is Dave Grohl from Nirvana/Foo Fighters.
Jude – Vocals is Freddy Mercury, Guitar is David Gilmour, Bass is Andy Rourke, Drums is Taylor Hawkins.
Zak – LG on vocals, Reni on the pots and pans, Dave on the guitar and me as Bez 😉
GO SEE THIS FILM:
Louis – Borat.
Joe – Vivarium.
Jude – Star Wars, Revenge Of The Sith.
Zak – Four Lions.
GO READ THIS BOOK:
Louis – Anything by Roald Dahl.
Joe – Where's Wally?
Jude – The Enemy by Charlie Higson.
Zak – I can't read to save my life.
GREAT LOST BAND/ARTIST:
Louis – Catfish and the Bottlemen.
Joe – Viola Beach.
Jude – Milburn.
Zak – Catfish and the Bottlemen.
WOULDN'T BE CAUGHT DEAD SUPPORTING:
Louis – God knows (don't wanna throw any shade).
Joe – Sam Smith.
Jude – Wet Leg.
Zak – Sam Smith.
LONDON, L.A OR LEEDS?
Louis – Leeds (no crowd better).
Joe – LEEDS LEEDS LEEDS!
Jude – LEEDS!
Zak – LEEDS.
AND FINALLY… AS YOU LEAVE THE STAGE, WHAT ARE YOUR PARTING WORDS?
Louis – I love ya (whilst doing a shooting motion with my guitar).
Joe – Cheers (the city we're playing in).
Jude – Thank you everyone, love you all, YORKSHIRE!
Zak – We're just four mates having a class time, don't be shy and come say hi!
The Slates' new single 'What Have You Done?' is out now. They're also supporting Pastel at Belgrave, Leeds on 6th October.  For more information about the band, follow them on Instagram and check out their YouTube channel.