The Glass Man (2011) – Film Review
Director: Cristian Solimeno
Cast: Andy Nyman, James Cosmo, Neve Campbell
Certificate: 15
by @Roger Crow
Andy Nyman has long been one of British showbusiness's best kept secrets. Yes, he's known in the industry and by fans of Charlie Brooker's zombie Big Brother drama Dead Set, and his stage show/film Ghost Stories, but he's not achieved that mainstream star status – yet.
I doubt this compelling drama will turn him into an overnight star, but it's still one of those nuts and bolts dramas which hook you in from the first few minutes, and keep you watching.
It centres on the wonderfully named Martin Pyrite, whose seemingly idyllic life, with a perfect wife and ideal home is ruined when Pecco, a loan shark, turns up at their home in the middle of the night to collect what he's owed.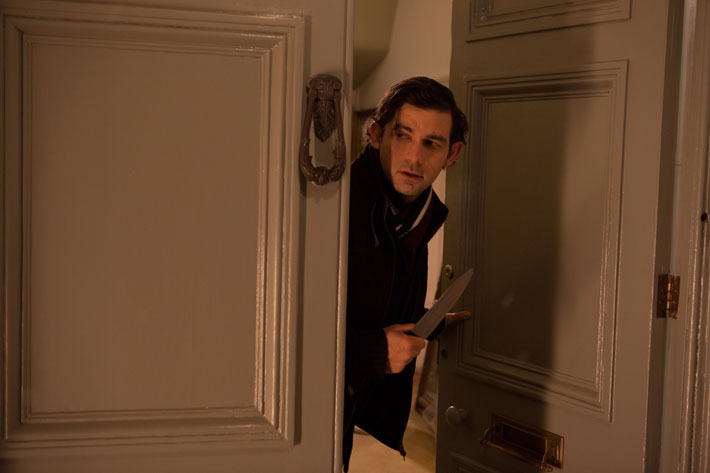 "Familiar territory"
Martin is given an ultimatum: lose everything or be Pecco's accomplice for the evening. As they head towards the terrible deed that Pyrite must carry out, it becomes clear that the loan shark's intentions are far darker than they appear.
James Cosmo has always been good value for money, whether in Dick Barton, Highlander or countless other projects. Here he drops that familiar Scots accent for a generic London hardman, while Neve Campbell (who never seems to age) is okay as Martin's (British) wife.
As things unfold, we find ourselves in very familiar territory. Since Goodfellas 30 years ago it seems all crime dramas that take place in the woods need to be lit by blood-red tail lights.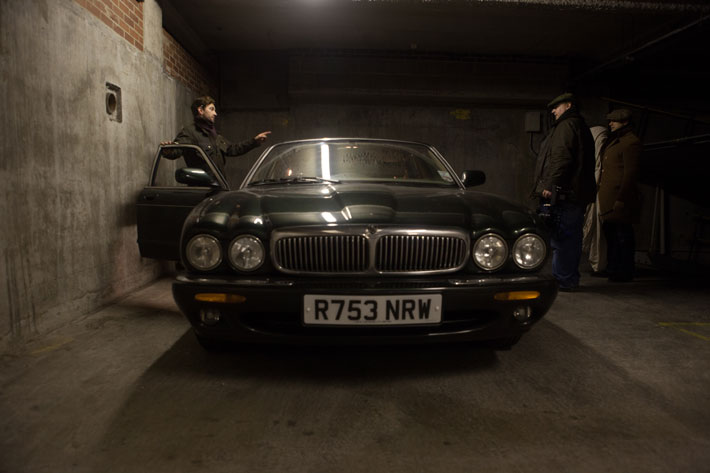 "Nightmarish scenario"
It's hard not to feel for Martin, the ill-fated protagonist who seems to get a rough deal from the minute he wakes up in the first few minutes.
It's a shame the film (which was apparently made a decade ago but was held up due to rights issues) seems so much like Silent Night, which I saw a few days earlier. The Glass Man might reveal its hand earlier than that, but the fact a couple of scenes are almost identical is one of those weird coincidences that happen in film land. Nobody has a monopoly on good ideas.
The idea of a man drawn into a nightmarish scenario by forces beyond his control is also nothing new, but it's a shame the material in that rug-pulling twist is so well worn.
The Glass Man is available on digital download via Sky Store, Apple TV, iTunes, Google Play, YouTube and Amazon