Targets (1968) – Film Review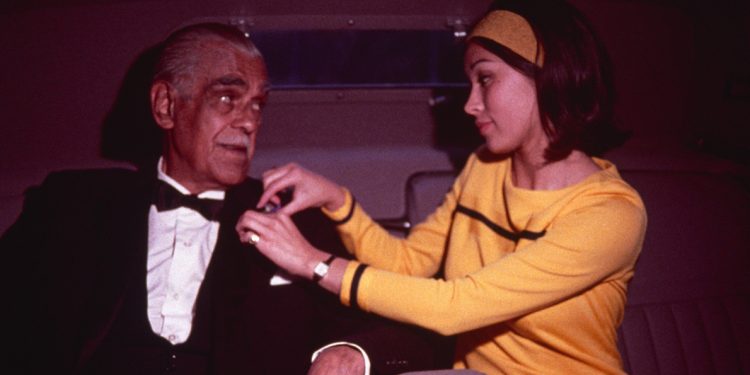 Director: Peter Bogdanovich
Cast: Tim O'Kelly, Boris Karloff, Nancy Hsueh
Certificate: 15
By Sarah Morgan
Peter Bogdanovich's career is one of the most puzzling yet intriguing Hollywood stories.
The writer-director dabbled in acting as a child before making a name for himself as a critic in New York. Obsessive about film, he and his first wife, Polly Platt, relocated to California where he began a series of revealing interviews with the film-makers and actors he admired, from James Stewart to John Ford.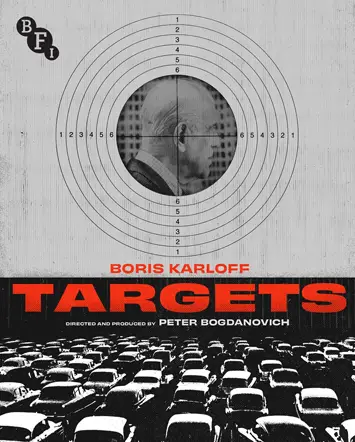 When low-budget maestro Roger Corman offered him a job, Bogdanovich grabbed it with both hands, and after working for him on a handful of projects, he made The Last Picture Show, which became an Oscar-winning success. More hits, including What's Up Doc and Paper Moon, followed, after which his career hit a rocky patch from which it never really recovered.
"Low-budget masterpiece"
Although many claim The Last Picture Show is his greatest achievement, I beg to differ. I think you need to go back to his Corman days and Targets, the first film Bogdanovich (with lots of help from his friend Samuel Fuller and Platt – it may be no coincidence that his fortunes dipped after their marriage broke down) crafted himself.
Legend has it that Corman told him he could make whatever he wanted, providing it had a small role for Boris Karloff; the horror legend apparently owed him two days of work.
The result is a low-budget masterpiece, with Karloff clearly enjoying himself playing Byron Orlok, an ageing genre star not too far removed from himself (his daughter Sara, in the special features, claims it's the closest her father ever came to playing himself on screen).
While Orlok horrifies (no pun intended) his associates (including a director played by Bogdanovich) by announcing his retirement, across LA, young Vietnam veteran Bobby Thompson (Tim O'Kelly) embarks on a killing spree that begins with his wife and mother and ends at a drive-in cinema where Orlok is making a guest appearance.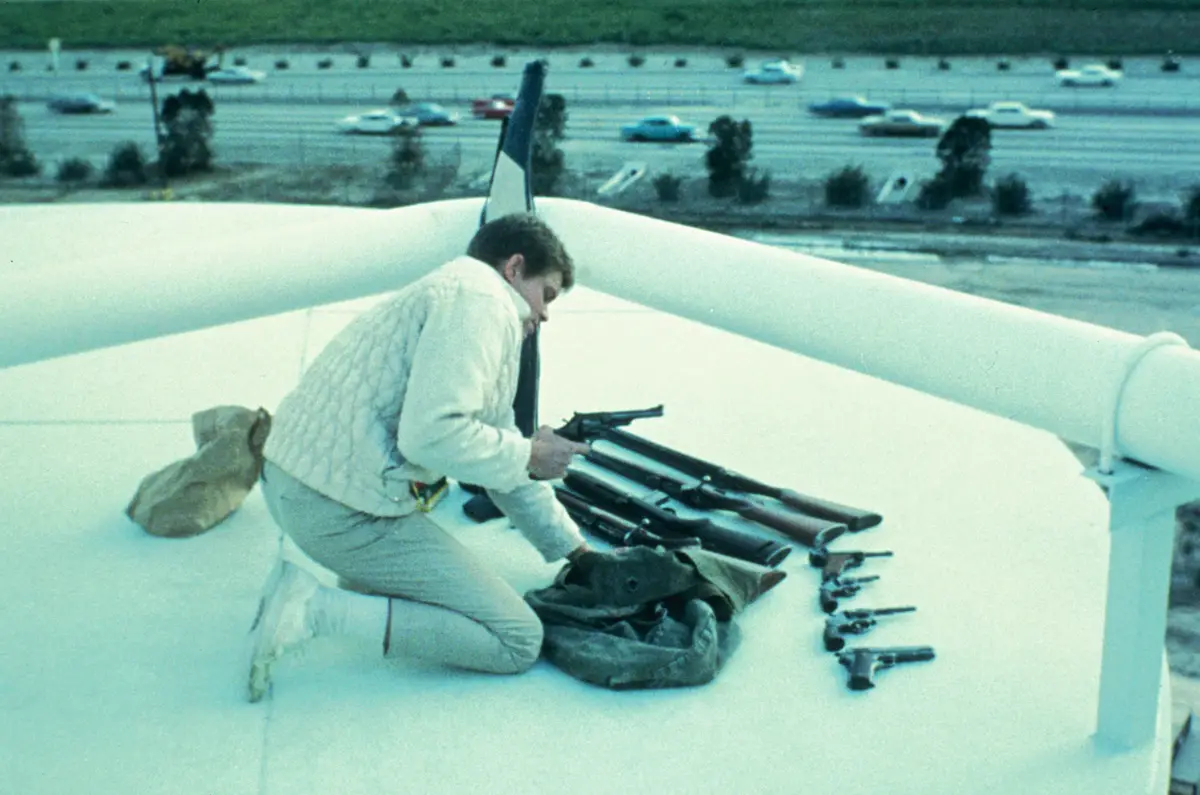 "Inventive"
The murders were inspired by a real-life event which, back in 1968 when the film was released, would have been fresh in the memory. Bogdanovich uses them as a way to comment on gun use in American society, a subject that remains topical today and which helps keep Targets feel fresh and relevant.
As is sometimes the case, having a limited budget forced Bogdanovich to be inventive, so there's little in the way of music, giving the film a stark, documentary feel. There's also a chance to see clips from an earlier Corman-Karloff movie, The Terror, during scenes depicting Orlok's past career (see if you can spot a young Jack Nicholson among its cast).
The film alone would be worth the price of the disc, but the special features make it a must. An audio commentary recorded by Bogdanovich is a highlight, as are insights from Karloff's biographer, Stephen Jacobs, and archive interviews featuring both Bogdanovich and Corman.
Extras:
New 2K digital restoration from a 4K scan, supervised by director Peter Bogdanovich and presented in High Definition
New audio commentary by author and film critic Peter Tonguette
Audio commentary by Peter Bogdanovich (2003)
Introduction to the film by Peter Bogdanovich (2003)
Newly recorded interview with Sara Karloff (2022)
Newly recorded interview with Stephen Jacobs, author of Boris Karloff: More Than a Monster (2023)
Video essay by Vic Pratt on Karloff, Targets and the changing face of horror (2023)
The Guardian Interview: Peter Bogdanovich (2005, c60 mins): the Oscar-nominated writer and director is interviewed on stage by Clive James
Trailers From Hell: Joe Dante on Targets (3 mins)
Gallery
FIRST PRESSING ONLY Illustrated booklet featuring an introduction by Sara Karloff, new writing on the film by Stephen Jacobs and an essay on Peter Bogdanovich by Peter Tonguette
Targets is released on Blu-ray by the BFI