The Old Dark House (1932) – Film Review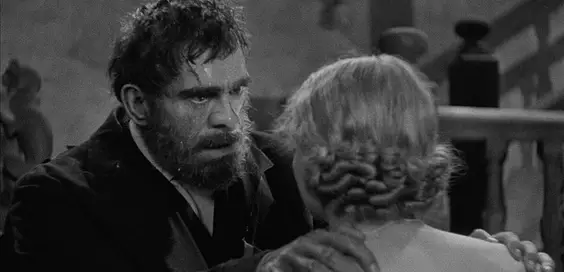 Director: James Whale
Cast: Boris Karloff, Melvyn Douglas, Gloria Stuart
Certificate: PG
by Sarah Morgan
Juggling horror and comedy is something many film-makers have tried over the years, with varying results. For every Evil Dead there's a Monster Club, something far more tiresome than either funny or scary.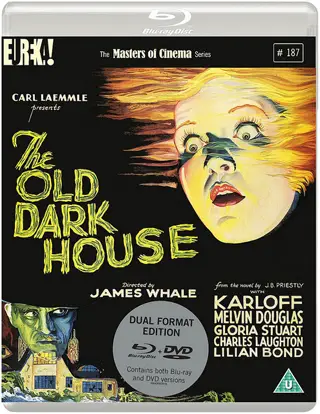 But one man who seemed to get the balance just right was James Whale.
In 1935 he directed The Bride of Frankenstein, which has a few genuinely amusing moments amid the shocks, but three years earlier he made The Old Dark House, one of his finest films and based on the book Benighted by one of Yorkshire's favourite literary sons, JB Priestley.
"Light comic skills"
There are some wonderfully comedic asides amid unsettling and spooky scenes that hold up today, 86 years since the movie's first cinematic release.
It was one of Universal Studios' original horror cycle (it's currently attempting another), which began with Bela Lugosi as Dracula and Whales' own adaptation of Frankenstein.
The Old Dark House reunited him with the latter's star, Boris Karloff, again donning an extensive make-up job to play Morgan, the mute, scar-faced butler of the eccentric Femm family.
Their remote Welsh home becomes a refuge for a motley group of travellers stranded by bad weather. They probably wish they had risked their lives on the road rather than spend the night with the Femms…
Raymond Massey, Gloria Stuart (now better known for playing the aged version of Kate Winslet's character in Titanic), Melvyn Douglas, Charles Laughton and Jessie Lloyd play the travellers. Douglas is particularly delightful, showing off the light comic skills that made him such a charismatic presence in movies throughout the 30s, 40s and 50s.
"Enlightening"
Scarborough-born Laughton is also impressive, although he appears to be playing a younger version of the lead character in Hobson's Choice, a role he tackled on screen to great acclaim over 20 years later.
The film itself looks stunning thanks to a restoration project, and the disc contains various fascinating special features, including an enlightening interview with Karloff's daughter Sara, in which she regales viewers with memories of her father and his relationship with Jack Pierce, the man who created his make-ups for The Mummy, Frankenstein's creature and The Old Dark House's Morgan.
There's also a documentary about Whales and the film, but its description of him as a northerner (he was born and raised in Dudley in the West Midlands) may baffle those more familiar with British geography than the American who wrote the script.
9/10
'The Old Dark House' (1932) is released in a new 4k restoration by Eureka, £19.99