The Dark Eyes of London (1939) – Film Review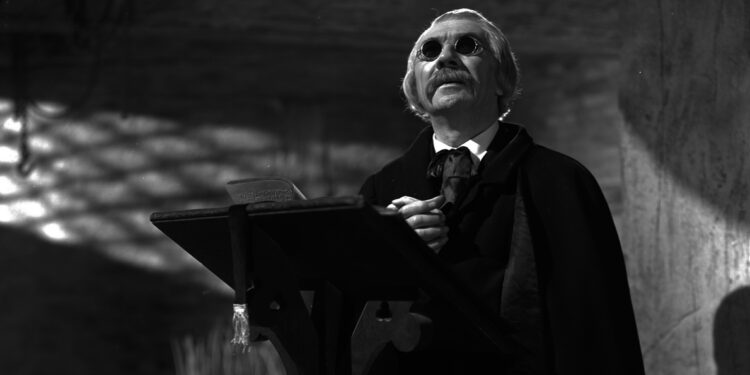 Director: Walter Summers
Cast: Bela Lugosi, Hugh Williams, Greta Gynt
Certificate: PG
By Sarah Morgan
Before the X and 18 certificates were born, Britain had a 'H' rating. It stood for 'horrific' and the first film to be labelled with it was 1939 classic The Dark Eyes of London.
Is it really that scary? Of course not. But there are still plenty of reasons to watch it, not least the presence of Bela Lugosi as Dr Orloff, a disgraced medic-turned-insurance broker.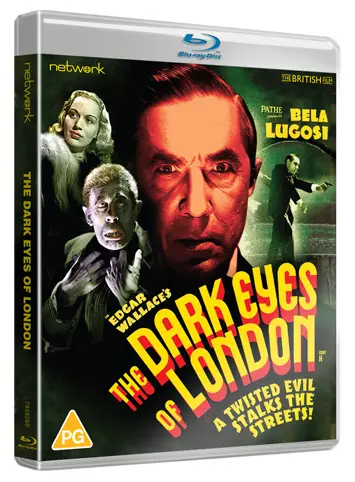 All kinds of down-at-heel or down-on-their-luck types turn up at his office; many of them are later found dead in the River Thames, their insurance policies claimed by mysterious people who also vanish without a trace.
"Nefarious schemes"
It doesn't take a genius to work out that Orloff is up to no good, so why it takes so long for the truth to dawn on the police – led by plucky Inspector Holt – is anybody's guess. Unfortunately, bringing the villain to book proves to be far from easy, until one of his victim's daughter makes it her business to get involved in the case.
The 'dark eyes' are those of a group of blind folk unwittingly providing a front for Orloff's nefarious schemes.
This was not Lugosi's first foray into British movies. He'd previously appeared alongside his old Universal Pictures horror colleague Boris Karloff in 1933's The Ghoul, as well as 1935's The Mystery of the Mary Celeste, an early offering from Hammer Films.
Clearly he enjoyed the experience, perhaps due to the fact the roles were juicier than those he was being offered in Hollywood, because he gives his all in The Dark Eyes of London, making it a must-see for admirers of the Hungarian-born actor.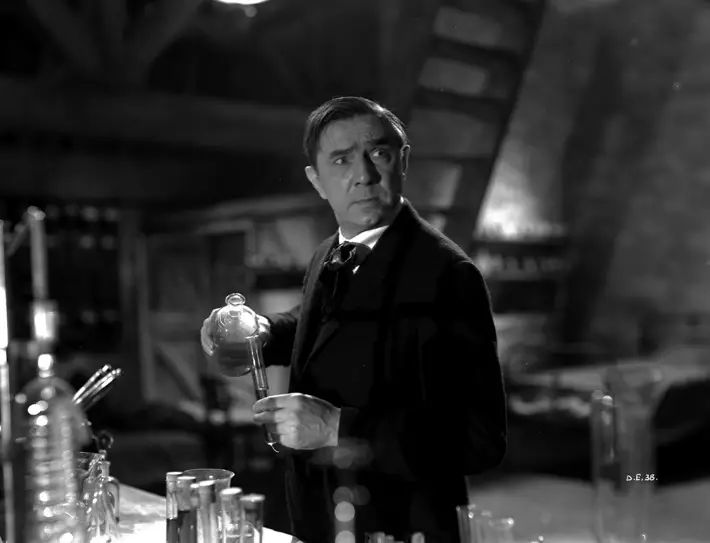 "Fatal error"
The plot is taken from a 1924 novel of the same name by Edgar Wallace. As a fan of the prolific author (I'm the proud owner of an early hardback copy of the book, complete with original dust cover), I can confirm that although it's not an exact adaptation, it's close enough to appeal to those who love it as much as I do.
Offering their support are Hugh Williams, Greta Gynt and Edmon Ryan. Williams is the handsome and determined Holt; Gynt makes a decent heroine, while Ryan provides the comedy relief as a Chicago cop who gets more than he bargained for during a trip to London to find out how Scotland Yard handles its cases.
However, threatening to steal the show is Ripon-born Wilfrid Walter, a blind thug who is certainly not a pretty face. He is, however, a handy heavy for Orloff to have under his control – until the doctor makes a fatal error.
A delightful romp from start to finish, this should appeal to anyone who loves classic crime with a spooky twist – just don't expect to be horrified.
Special Features:
• Brand-new audio commentary with Kim Newman and Stephen Jones
• Kim Newman and Stephen Jones discuss Lugosi's work in the UK at the Edgar Wallace pub in London
• US titles
• US trailer
• Image gallery
• Limited edition booklet written by Adrian Smith
• Limited edition O-card (Blu-ray exclusive)
• Limited edition poster postcards (Blu-ray exclusive)
The Dark Eyes of London is on Blu-ray and DVD from Network