The Singing Ringing Tree (1957) – Film Review
Director: Francesco Stefani
Cast: Christel Bodenstein, Charles Hans Vogt, Eckart Dux
Certificate: U
By Sarah Morgan
While some of us have nightmares about watching horror movies, others find other things far more frightening.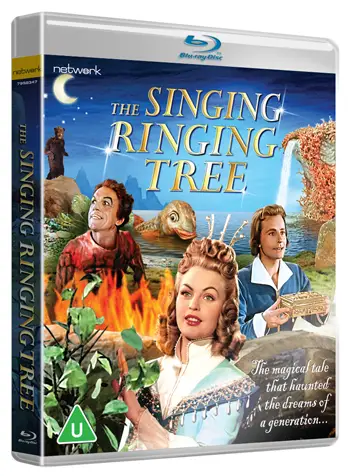 For instance, I still can't watch Watership Down after a school trip to see it, during which the youngest children were placed on the front row, thus getting to see everything in gory detail in larger-than-life Technicolor.
Perhaps more strangely, I've got an uncle with a phobia of buttons who can't look at the screen if children's favourite Button Moon is on TV.
"Traumatised"
Others of a certain age turn a funny colour whenever The Singing Ringing Tree is mentioned.
Made by the East German production company DEFA in 1957, this bizarre fairy tale came in at number 95 in Channel 4's The 100 Greatest Scary Moments programme from 2003, and a year later, ranked as high as number 20 in a Radio Times poll to find the spookiest TV show ever.
It actually started out as a film but was cut into three parts by the BBC and first screened in late 1964 as part of the its 'Tales from Europe' strand, with an added English language voiceover. It was repeated many times until around 1980, when it seemed to fall out of favour – perhaps those who had seen the original broadcast were now in charge of scheduling and, still traumatised by their own experiences, decided they didn't want their own offspring to see it.
This new Blu-ray release contains the original feature-length version in two formats – widescreen and fullscreen (the latter would have been how it looked when it was broadcast on TV, albeit not in three parts).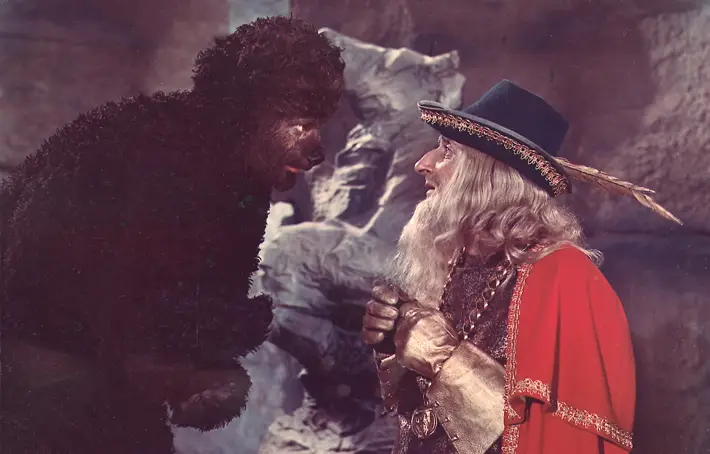 "Otherworldly"
The story has a strong moral core to it involving a selfish princess, the prince who wants to marry her, an evil dwarf and, of course, the titular tree.
Spells are cast and curses made, but it all comes down to this – the princess must change her ways or risk being ugly for the rest of her life.
The Singing Ringing Tree probably looks a little tame to modern audiences, but there's no denying it has an odd otherworldly atmosphere. If you're part of the generation who watched it between 1964 and 1980, watching it again will certainly be a trip down memory lane – albeit one that could strike fear into your heart.
The Singing Ringing Tree is released on Blu-ray by Network