The Age of Adaline (2015) – Film Review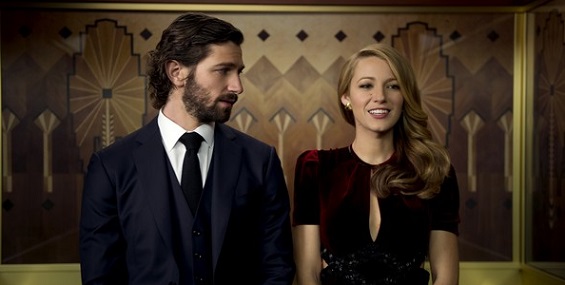 Director: Lee Toland Krieger
Cast: Blake Lively, Harrison Ford, Michiel Huisman
Certificate: 12
by Jen Grimble
Romantic dramas form the foundation of contemporary cinema. Classic examples like Roman Holiday and Casablanca remain some of the best movies in history. Yet somehow, post-millennium offerings fall short. simply, they forget the charms of these illustrious predecessors. That said, the latest film to enter the genre relies heavily on a sweet modesty that is reminiscent of this bygone era. The Age of Adaline, though modern in its dreamy plot, is elegant with an emphasis on its central female character.
As a tale of love and time, the movie follows similar themes to those in The Curious Case of Benjamin Button. Both films surpass factual circumstances, and use a faulty biological-clock as a barrier to a "normal" existence. The central characters are unable to alter their own fates. With a script that almost entirely ignores comedic moments, the movie comes off as a little stiff. But persist with it and you will come to admire it.
An omnipresent narrator (Hugh Ross) explains the fanciful life story of Adaline Bowman (Blake Lively). She is a woman who is unable to age. Born in 1906, Adaline lives a happy life, marrying her sweetheart and raising their daughter, Flemming (played at different ages by Izabel Pearce, Cate Richardson and Ellen Burstyn). Yet in her 29th year, during a rare snow spell in California, Adaline's car plunges into an icy lake, before lightning electrocutes her. This whimsical series of events, portrayed with beautiful cinematography, leaves Adaline immune to the effects of ageing.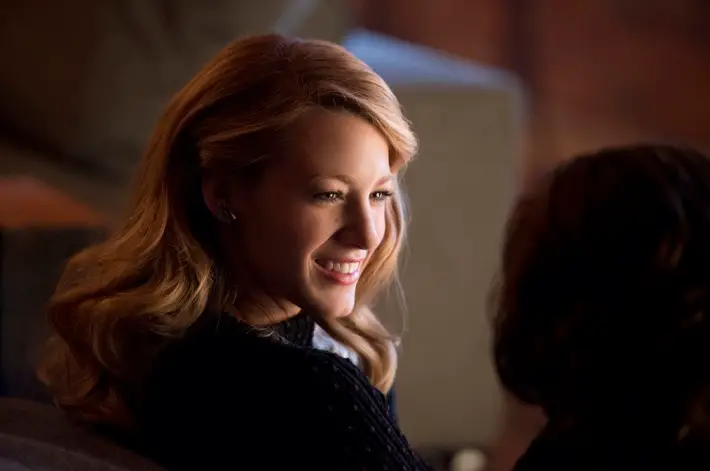 "Beautiful wisdom and classic demeanour"
Years later, with her husband long since dead, Adaline begins detaching herself from society. She is fearing a public or medical backlash. For the next 80-years she spends her days evading intimacy. By changing her name and job regularly she is able to avoid suspicion. All this changes when she meets Ellis Jones (Michiel Huisman). He is a seemingly perfect philanthropist. Adaline attempts to deter his affections, but soon succumbs to his persistence. As she begins to trust someone new, Adaline simultaneously relives her long life through a series of flashbacks. It is only when the couple spend a weekend away, that she is forced to face her past and decide upon her future.
Through stunning visuals and vintage styling, The Age of Adaline subtly jumps from a modern concept to antique imagery. There is a beautiful wisdom and classic demeanour to Adaline. Blake Lively plays her with delicate poise. She exudes the spirit of an older woman, while maintaining her youthful looks. Cameos from Ellen Burstyn and Harrison Ford add sentiment and maturity to proceedings.
The Age of Adaline is an observation of mortality and an exploration of age and aesthetics. Despite a relatively laugh-less plot, the film carries itself with purpose and confidence. Director Lee Toland Krieger (Celeste & Jesse Forever) strives to tell a compelling story. It may not be award-worthy, but the film succeeds far beyond many of its contemporaries. Though a tad farcical, and entirely over-indulgent in soppy romance, there remains an admirable magic in Adaline's endless journey.
8/10