The Shallows (2016) – Film Review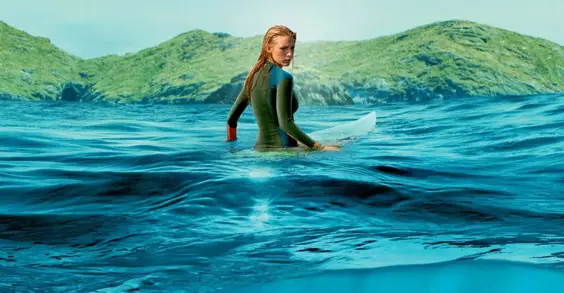 Director: Jaume Collet-Serra
Cast: Blake Lively, Óscar Jaenada, Angelo Jose
Certificate: 15
by Anel Blazevic
Mostly filmed on a single rock where Nancy (Blake Lively) attempts to outwit and outfight a murderous great white shark, The Shallows is lean and intelligent, without quite delivering the tight, taut claustrophobia the setting demands.
Jaws references are implicit, naturally, but actually the shark is something of a sidebar, with it making only brief but noisy appearances. The film is beautifully and inventively shot – the viewer has mapped the critical logistics of the island in his mind's eye less than a third of the way through the film's brief 87-minutes.
Blake Lively engulfs the screen time, her limbs becoming as familiar as the rock, the sea and the sky itself. We're not talking Oscar material here, but my, she gives a terrific genre performance that is believable and compelling from start to finish. The camera adores her – and it's unlikely any movie will ever offer her up this much screen time again.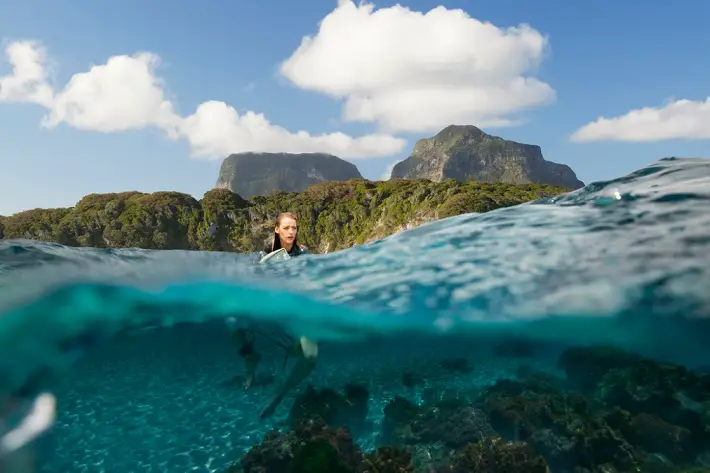 "Tension grows"
The Shallows follows Nancy to a secluded Mexican beach where she plans to do a little surfing whilst honouring her mother's memory. She meets up with a few other surfers in the sea, and is warned by them not to go too far out. In time-honoured fashion, Nancy decides to ignore them and quickly becomes the target of said shark. As darkness falls she realises she's in a survival race against time. Luckily she escapes from open water onto a rock. With fresh shark wounds she is losing blood and needs to get help.
From here on, not a lot of action happens. Not a lot would happen on a single rock. Tension grows. Silhouettes in the water. Things threaten. Oh, there's a little bird on the rock with her (taking the Wilson role from Castaway). After all the blockbuster bluster it's actually good to see a movie that goes back to thoughtful suspense over endless pyrotechnics.
As far as shark movies go, the 41-year-old Spielberg masterpiece still wins. But The Shallows makes for a cerebral, inventive addition to the genre, where less truly is more.
6/10