Far From the Madding Crowd (2015) – Film Review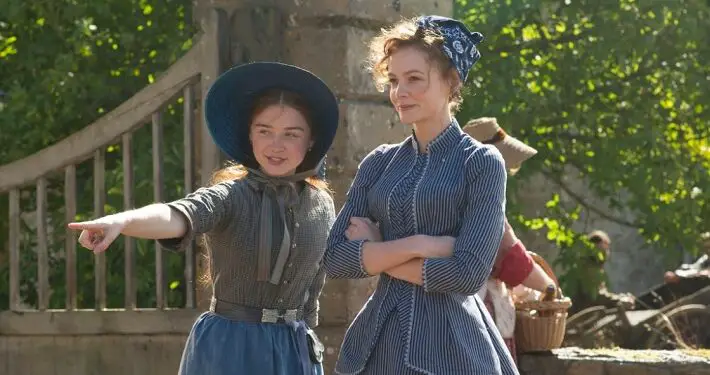 Director: Thomas Vinterberg
Cast: Carey Mulligan, Michael Sheen, Matthias Schoenaert
Certificate: 12

by Jen Grimble
Well over a century ago Thomas Hardy penned his first successful novel, Far From the Madding Crowd. Thanks to numerous screen appearances the book has remained popular with modern audiences, with John Schlesinger's 1967 adaptation often considered the best. Now, almost 50 years later, Danish director Thomas Vinterberg (The Hunt) challenges this title, as Hardy's work is once again resuscitated.
The novel's soap-opera style explorations of traditional life in 19th-century Dorset are, at times, muted by Vinterberg, as beautiful scenery and a delicate narrative take centre stage. Importantly though, the main aspects of the book are secure. We witness the daily life of independent lady, Bathsheba Everdene (Carey Mulligan), as she battles feminine obstacles and a complex love triangle. Essentially, this is a tale about a very modern woman in a very traditional world.
Bathsheba, despite liking her solitary existence, draws admiration from three simultaneous suitors: a reliable shepherd, Gabriel Oak (Matthias Schoenaerts); her middle-aged neighbour, William Boldwood (Michael Sheen); and straight-talking Sergeant, Frank Troy (Tom Sturridge). The three admirers start their pursuits when Bathsheba inherits her uncle's farm. Oak is the first to propose, and the first to be rejected. Boldwood is next, only becoming interested after receiving a mock Valentine's card from Bathsheba herself. Painfully, this act of humour leads Boldwood to hopeless infatuation that Bathsheba is both responsible for, and unable to reciprocate.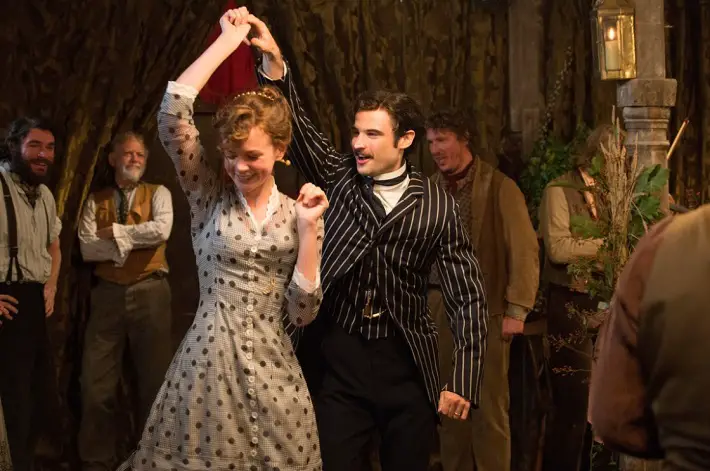 "Polished and rich"
After turning both men down, Bathsheba finally gives in to the intriguing Frank Troy. His dangerous behaviour and unapologetic attitude ignites excitement within her. Despite Gabriel's efforts to terminate proceedings, the couple hurriedly tie the knot, but before long Bathsheba is riddled with regret, when Frank's big secret is unearthed. This drama is played out against glossy shots of the Dorset coastline; picturesque rolling hills where all four characters thrive and simultaneously become stifled. It is a film about love and endurance, honour and betrayal.
Mulligan is an immaculate Bathsheba, playing the lead with an endearing mix of fragility and strength. Schoenaerts and Sheen are admirable co-stars, offering strong performances that never quite steal the attention away from Mulligan. Vinterberg's portrayal is polished and rich in personal tenacity and patience. Though the movie skims some of the novels most essential moments, and approaches others with overt caution, it succeeds in capturing the true heart of Hardy's tale.
With a passionate love story at its core, and a screenplay written by the unflinching David Nicholls (Starter for 10), this version of Far From the Madding Crowd could rival any other. A skilled cast and endlessly beautiful pastoral landscapes, leads Vinterberg to victory, as he produces a likeable reworking of this classic masterpiece.
7/10