Jurassic World (2015) – Film Review
Director: Colin Trevorrow
Cast: Chris Pratt, Bryce Dallas Howard, Vincent D'Onofrio
Certificate: 12

by Anel Blazevic
The iconic franchise, which terrified a whole generation of moviegoers with the blockbusting CGI-inspired original (and a couple of forgettable sequels) returns. There is more jaw dropping dino-rage, this time with the addition of human bio-dependency.
Chris Pratt leads in full Harrison Ford/Indiana Jones/Han Solo mode. The film, despite being weighed down with corny ideas and a severe lack of original ones, does justice to the original's heart and soul. It keeps you glued for the full, frenetically paced two hours.
Expectations are for an amazing cinematic experience, although at the same time secretly hoping it won't be as bad as Jurassic Park: The Lost World. From start to near the finish the movie focuses on one goal: revealing the new lab-created dinosaur-monster. Once the reveal is out of the way the movie takes a predictable route to finale. Although Jurassic geeks might enjoy picking out references and old buildings used in the first Jurassic Park.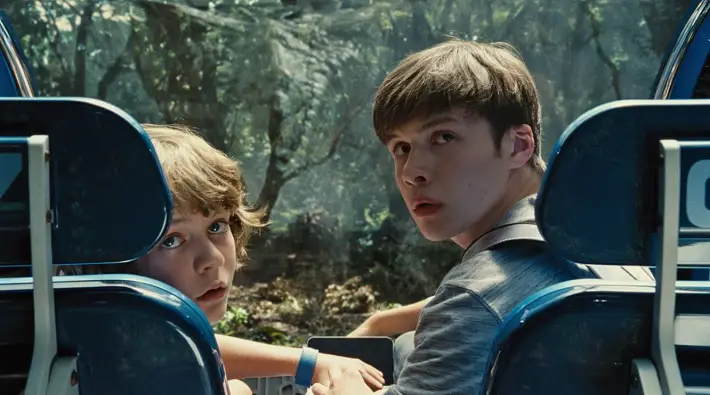 "A convincing and absorbing animal-human symbiosis"
Effects are stunning. CGI set pieces lead the way, including one spectacular sequence involving actors running through holograms of the dinosaurs. Indeed, I would recommend seeing the movie in 3D for this scene alone. CGI can only look as good as the technology from the era that it is created. Well, this could become this era's new benchmark.
The writers offer up a far more convincing and absorbing animal-human symbiosis than they did for the last Planet of the Apes effort. The balance between delicate scene-setting and romping, stomping prehistoric action is well set.
Jurassic World is a fun, scary film for kids and young adults. Plus, it's a decent bit of CGI-nostalgia for those with fond memories of the 1993 original.
7/10