The Damned United (2009) – Film Review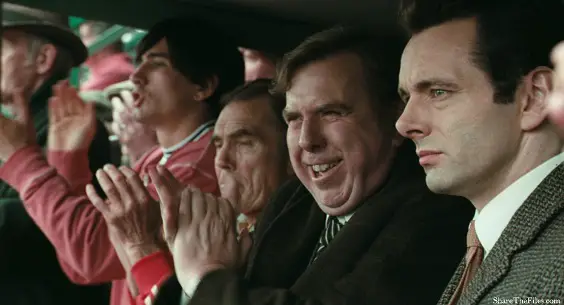 Director: Tom Hooper
Cast: Michael Sheen, Timothy Spall, Jim Broadbent
Certificate: 15
by Matt Callard
If Life On Mars can convincingly replicate the seventies for the small screen, it should be no surprise that Tom Hooper's take on David Peace's take on Brian Clough's tumultuous 44-day managerial reign at Leeds United in 1974 can match it on the big screen. You can almost smell the Hai Karate in the air.
The novel's pained but crucial internal Clough monologue is lost in the movie transition, leaving us with a darkly humorous tale, a terrific lead performance and the splendid fun of picking out the minute period detail.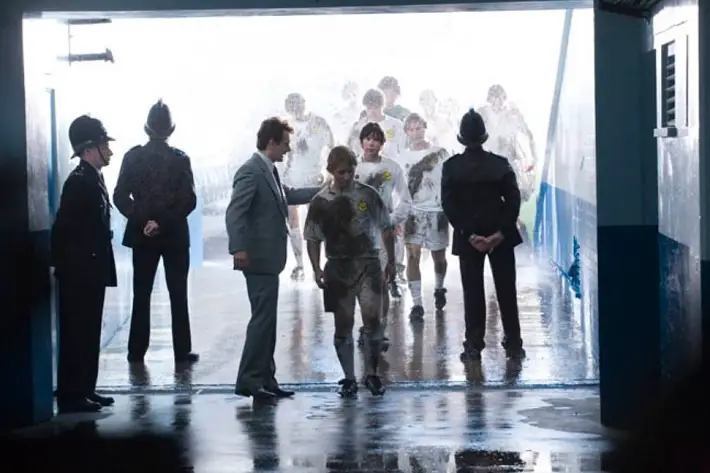 "Enough drama to satisfy the beautiful game's non-believers"
Football fans will lap up the Clough charisma, impeccably played without caricature by everyone's new favourite character actor Michael Sheen. There's enough paranoia, rivalry and silver screen jousting going on to satisfy the beautiful game's non-believers. Plus, there's a flawless supporting cast of heavy-hitting Brit-thesps weighing-in for good measure.
Damned good.
8/10