One True Loves (2023) – Film Review
Director: Andy Fickman
Cast: Phillipa Soo, Simu Liu, Luke Bracey
Certificate: PG
By Elizabeth Stanforth-Sharpe
One True Loves, based on the novel of the same name written by Taylor Jenkins Reid, tells the story of Emma (Phillipa Soo) and Sam (Simu Liu), who have been best friends for as long as they can remember. At a high school pool party, Emma falls for athletic, super-confident, Jesse (Luke Bracey), and as they begin to date and become an item, quieter Sam fades into the background. Emma and Jesse seem the perfect couple, and when they marry, they make their base in Venice, but take every opportunity to travel the world together, their romance thriving on living out of a suitcase and having extraordinary adventures. Emma becomes an acclaimed travel writer, whilst Jesse is a cinematographer and photographer.
When Jesse gets the opportunity to shoot a documentary in Alaska, Jesse has a work commitment and can't travel with him, but he promises he'll be back in a few days to celebrate their first anniversary.
Then, the unthinkable happens. On their anniversary, a helicopter carrying Jesse crashes, his body is never recovered, but it is presumed that he is dead. The search for him is abandoned, and a heartbroken Emma moves back to Massachusetts to process her grief, helped by her family, and particularly her sister.
Years pass, Emma settles into running the family bookshop, and eventually she feels at a point where she can commit herself again. She hasn't been in touch with Sam since her wedding day, but when she encounters him in town, they begin to re-kindle their friendship. Sam, now a music teacher at the high school they both once attended, has always been in love with her and now he is finally free to tell her how he feels. They become engaged, but no sooner is a sparkling new ring on her finger than Emma receives a telephone call. It's Jesse.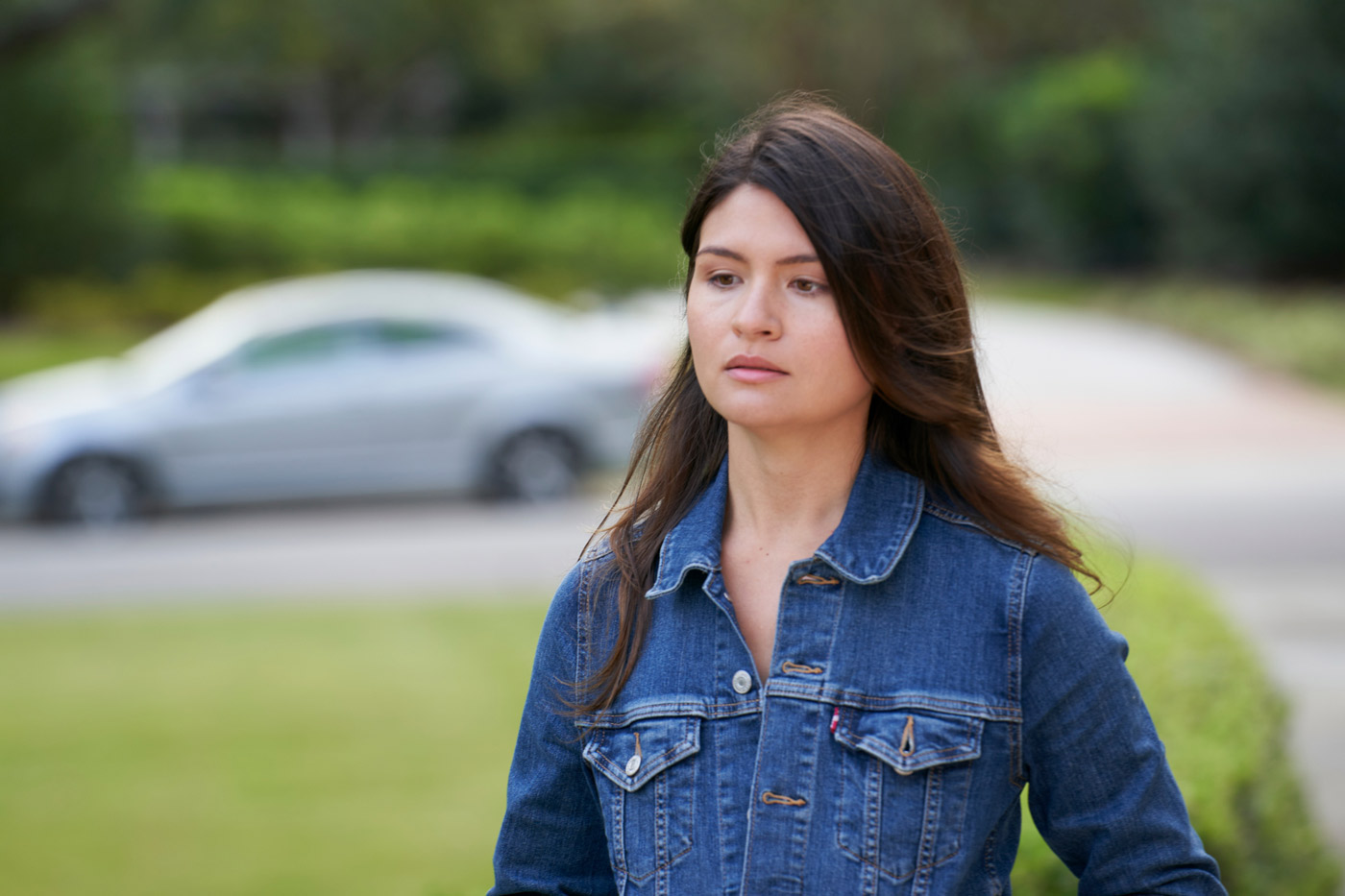 "Move on with her life"
The media gets hold of the story that Jesse is alive and are there at the moment when a Robinson Crusoe-esque Jesse leaps out of the arranged car and kisses a shocked Emma, an action that is broadcast over every screen in the area. Jesse is overwhelmed by the press attention, and Emma pulls him into his parents' home for privacy, where she tells him about her engagement to Sam. Meanwhile, Sam, having seen the coverage, believes that Emma is just as pleased to see Jesse as he is to see her. All three are harassed by the press begging for interviews, Sam and Emma separate, and it is assumed that Jesse and Emma will simply continue as they did before he disappeared.
Jesse has already been declared dead. A lot has happened emotionally for Emma in the intervening years, but Jesse has thought of nothing else but the time when he will be re-united with his wife. He assumes that now he is home, they will travel again, work remotely, and take up where they left off, but the years have changed Emma – she loves running the bookshop, being near family, and has different hopes for the future. A distraught Jesse runs to the lighthouse where they were married and reads a letter he has stolen from Emma's keepsake box. It is a letter that was never sent, addressed to him, and written at the point where she had decided that she needed to move on with her life, but knowing that he would always have a place in her heart. She believed he would never read it.
Finally, he begins to understand, but has being re-united with him changed her stance? All that has kept his mind sound in the intervening years is the thought of Emma waiting for him, and whilst, we are given no understanding of what he has been through, he obviously has scars. Jesse veers between comprehension and being totally unreasonable as he recognises a world that has moved on without him. Can they ever work this out?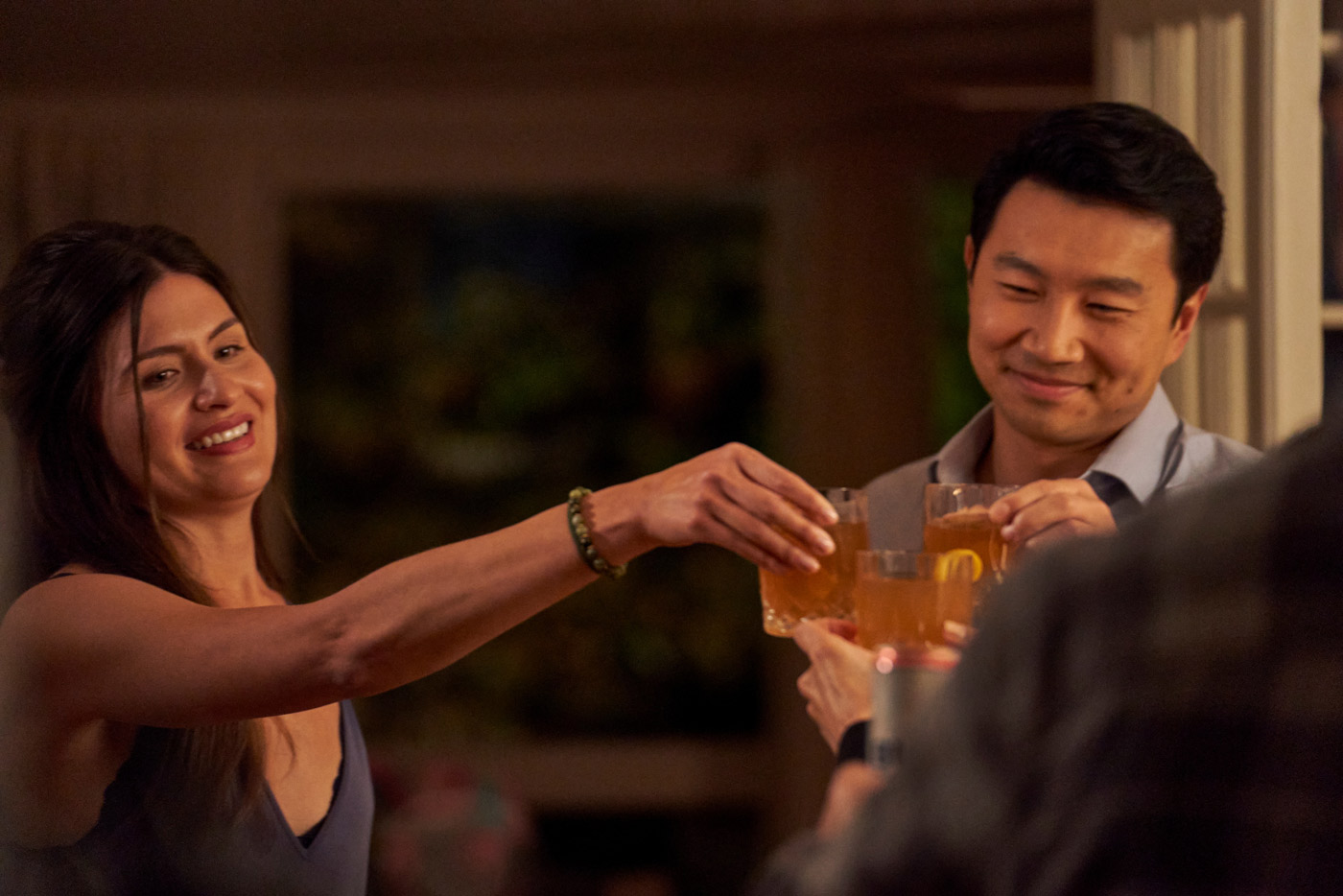 "Works through his emotions"
Sam's journey through the film is hilarious as he goes through the highs and lows of loving Emma, knowing he may be losing her on Jesse's return. There's always a danger with a film involving a trio that one character can get involved in fighting his corner harder than the other two, or that they become marginalised as the main protagonists work through their problems, but neither happens here. Instead, Sam's struggles have been made into a winning storyline of their own, where he works through his emotions in a dignified but humorous way, and in so doing, emphasises some of the heavier themes such as the non-linear processes of grief and the effects of trauma.
On the surface of it, One True Loves is a classic boy-meets-girl, boy-loses-girl, storyline, but the presentation of it is pleasingly fresh, thought-provoking at times, and funny, with confusion heaped upon confusion, yet it is also a reflection upon how we all cope when life throws a curve ball we aren't expecting. Written by Alex J Read (Angie Tribeca) and Taylor Jenkins Reid (The Seven Husbands of Evelyn Hugo), Sam's character is particularly well drawn, allowing him to be loving, understanding, patient, but also finding a great capacity for humour in his role, and Liu certainly is the best of the three leads.
The Director is Andy Fickman (Race to Witch Mountain). Given the script, he had two ways to go. He could have made it a full-blown emotional weepie, or he could flesh out the lighter moments. To choose the latter was unconventional but made for a markedly different and enjoyable film.
Signature Entertainment presents One True Loves on Digital Platforms now