Safe Inside (2019) – Film Review
Director: Renata Gabryjelska
Cast: Andrea Tivadar, Tom Ainsley, Steven Brand
By @Roger Crow
An American couple are travelling on a bus through France. Ana (Andrea Tivadar) has a phone chat with her concerned mum, who is clearly tuned to the moon.
Ana looks a bit like Daisy Edgar Jones from sublime BBC drama Normal People; Tom (Scarborough's own Tom Ainsley) looks like Justin Timberlake. It seems the driver is going too fast, so there's a relief when the duo leave the bus, and potter off to an idyllic French abode in the countryside.
They are met by Richard (Steven Brand), an amiable guy who welcomes them in, and in a scene that's rather stilted, they look around before dinner.
The young duo are there to work, but despite an attractive lavender-strewn hillside beckoning them, they are told it's quite a walk.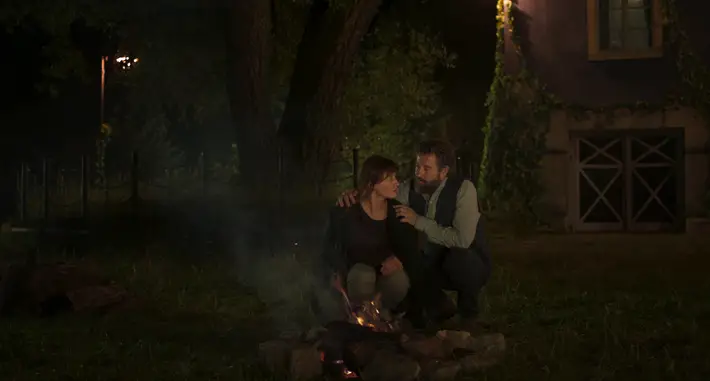 "Feels threatened"
As they are being paid 200 Euros a day, and have a gorgeous place to stay in, Ana and Tom look set for a lucrative working holiday. But we know their host is not to be trusted. He has that air about him.
Tom is wary of Richard because he knows about Rambeau and French poetry. (Or just poetry as it's known in France). So Tom comes across like Bill Murray in Groundhog Day, but doesn't mockingly say, "What a waste of time". Instead he feels threatened that suave Gallic older guy will seduce his gorgeous girlfriend, who is obviously smarter, but not smart enough to wear gloves while moving rocks.
The 'twist' in the story is as old as the hills, lavender or otherwise. It's reminiscent of a cross between a hit BBC crime drama from 15 years ago and A Year in Provence. Once you know what the key plot is, it plays out with excruciating predictability.
A key problem is the boyfriend is so unlikeable that it's hard to root for him when he gets wise to what's going on. There are so many clichés littered throughout that you yearn for it to be more original. And while we finally discover what the relevance of the lavender hills are, by the finale chances are you'll just be hoping the closing credits arrive soon.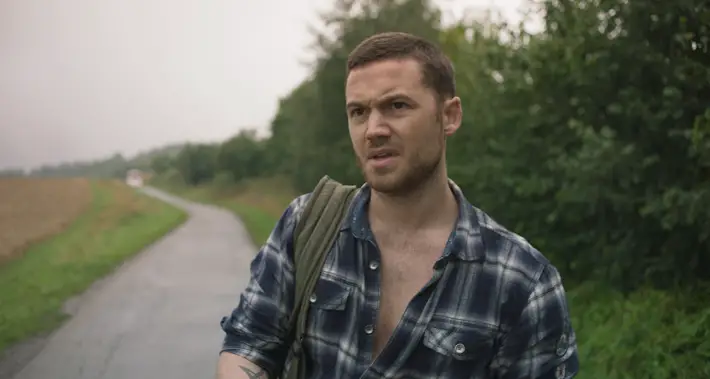 "Inevitable seduction"
Alas, before they do we have to contend with one of those awful on-screen closing statements that ruin so many decent movies. The thriller feels more like a lesson rather than a slice of entertainment.
I wanted to like it far more than I did. The heroine is hugely likeable, but if you're a dog lover you'll hate it.
The alpha male sub plot is obvious, as is the inevitable seduction of the heroine by the older guy. It's the sort of thing that drops on Sky Cinema in a few months; you ponder watching it, along with the five other unknown films that arrived that week; sit through 20 minutes and then go and do the washing up.
If you want to see a far better thriller set in France, watch the original And Soon the Darkness. This movie, which some in the film trade call a "Euro pudding", needed that magic touch which writer Brian Clemens applied to all his work, but it sadly falls way short of those levels of brilliance.
Safe Inside is out now on all digital platforms