Ellen Heaton – Women's Rights Campaigner from Leeds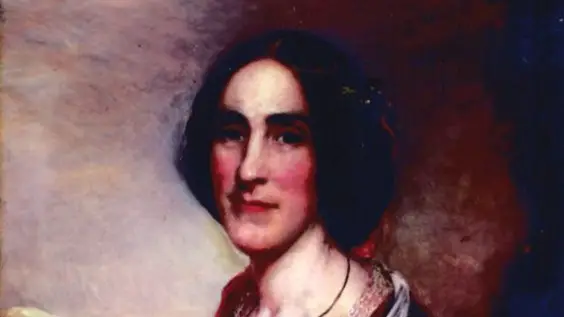 Ellen Heaton (1816–94) was an active campaigner for women's rights and other philanthropic causes, including anti-vivisection, the environment and education. Education was one of Ellen's greatest causes, taking the fight to the authorities in a series of campaigns aimed at ensuring equality for the schooling of girls.
Her struggle was set against the backdrop of opinion that did not encourage women to think too deeply or to involve themselves in matters of business or any activity that might inspire independence. Ellen's fight for the reformation of education was strengthened by the founding of the National Union for the Improvement of Education of Women of All Classes, formed by siblings, Maria Grey and Emily Sherriff, both of whom were involved with the suffrage movement, a cause also close to Ellen's heart.
"An indomitable reputation"
Born in Briggate, Ellen, the daughter of a bookseller, was a keen collector of art and became associated with John Ruskin (1819–1900), the influential critic, humanitarian and social thinker. Ellen was a no-nonsense character, forthright in her opinions and broad-minded, qualities essential for her passionate activism.
She ensured that she mixed with those with whom she could engage on an intellectual level and who might be able to aid her in many of her causes. She widened her influence and source of contacts when she became a member of the Leeds Philosophical and Literary Society, founded in 1818. Many manuscripts belonging to the society are now in the hands of the University of Leeds' library.
Ellen was also a member of the Pre-Raphaelite Brotherhood, an organisation formed in 1848 by William Holman Hunt (1827–1910), John Everitt Millais (1829–96) and Dante Gabriel Rossetti (1828–82). All three were accomplished artists who had formed the elite club to critique works of art. Ellen lived up to her indomitable reputation when she upset John Ruskin by disparaging a sensual piece of art by Edward Burne-Jones (1833–98) that he had recommended to her. Ruskin no doubt respected Ellen, but he had in fact misjudged her antipathy towards what she obviously saw as a piece of work that sexualised women.
"Inspired future generations"
It was while she was a member of the Brotherhood that she became acquainted with the poet and children's author Christina Georgina Rossetti (1830–94), famous for writing the poem 'In the Bleak Midwinter', which later became a carol set to music by Gustav Holst (1874–1934). On several occasions Rossetti stayed with Heaton at Swarthmore, a row of neat terraced houses now part of the University of Leeds' campus.
It is a testament to Ellen and other strong women of the Victorian era that the restrictive shackles in which women had been held for so long over the centuries were finally loosened. The success of the campaigns fought by Ellen and her associates were often met with limited success at the time, but they paved the way for future generations who were inspired by Ellen and those of the Suffrage Movement to carry the baton forward and push for greater freedom and equality within British society.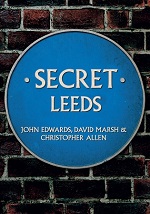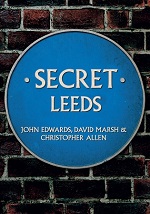 Extract from the book 'Secret Leeds', courtesy of authors John Edwards, David Marsh & Christopher Allen
Available now from Amberley Publishing: amberley-books