Porridge: The Complete Collection DVD – Review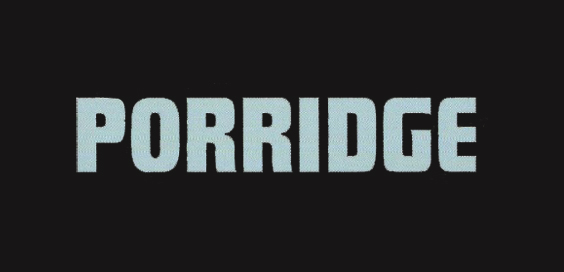 By Helen Johnston
In one of the early episodes of Porridge, old lag Fletcher tells his new cellmates "the state this country's in, you can't trust the trains at the weekend". That was in 1974 but it might just as well have been 2018. Nothing much has changed.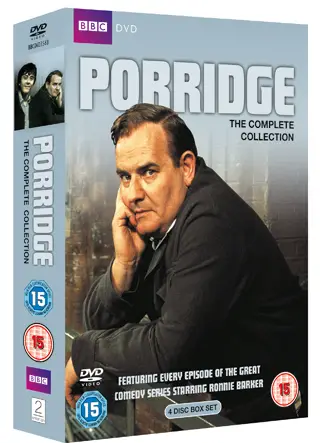 One of the few things that does give away the sitcom's age is the black and white copy of The Sun Fletcher reads on his cell bunk, complete with Page 3 girl. But this comedy has stood the test of time and it's testament to Ronnie Barker's acting talent that he moved seamlessly from Saturday night's sketch show The Two Ronnies to portraying habitual criminal Norman Stanley Fletcher.
Barker was already a household name thanks to his legendary partnership with Ronnie Corbett, but this solo role showed off his remarkable acting ability. Fletch, as he is nicknamed, is the archetypal lovable rogue, who finds himself in prison yet again.
"Made such an impact"
It's his first time at the fictional HMP Slade in Cumberland and he has fun sizing up the wardens and the 'guv'nor', while educating cellmate and first-timer Lennie Godber (Richard Beckinsale) in how to survive prison life.
Wise-cracking cockney Fletch and the naïve Brummie Godber became a comedy duo in their own right, helping Porridge to become celebrated as one of the best British sitcoms of all time, being placed seventh in a 2004 poll. Ronnie Barker was said to be devastated when Beckinsale died suddenly at the age of 31 in 1979.
Porridge only ran for three series, but made such an impact that real-life inmates apparently wrote to Barker praising its tone. It was written by Dick Clement and Ian Le Frenais, whose other hits include Auf Wiedersehen, Pet and The Likely Lads.
"Guaranteed to bring laughs"
It opens with Fletcher arriving at HMP Slade, so we are introduced to the ensemble of characters at the same time he is. We meet prison officer Mr MacKay (Fulton MacKay), a strict Sgt Major type who dislikes Fletcher and is always trying to catch him out in his schemes to beat the prison system.
In contrast, Mr Barrowclough (Brian Wilde) is the softie, believing the best of the inmates and therefore being duped regularly by them.
Other inmates include "Genial" Harry Grout (Peter Vaughan), who rules the roost; Lukewarm (Christopher Biggins) who works in the kitchens and knits in his spare time; and the elderly Blanco Webb, played by David Jason who went on to star with Barker in Open All Hours. There is also the dopey Heslop, played by Yorkshire's Brian Glover, although minus his Barnsley accent.
Their banter as they make the best of being locked up together ensures that a serving of Porridge is still guaranteed to bring laughs with it.
'Porridge: The Complete Collection' from the BBC is out now from Amazon and major supermarkets