What's Going On 40th Anniversary Deluxe Edition by Marvin Gaye – Album Review
by Matt Callard
Gaye, heartbroken and in mourning, wracked with anguish over social injustice, environmental catastrophe, Vietnam and religious doubt presents Motown boss Berry Gordy with the legendary label's finest four minutes – the ravaged, ruminative, ravishing title track to this oft-referenced 'Greatest Album Ever Made' contender.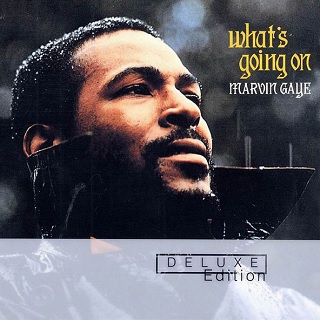 Berry promptly dismisses said track as the worst song he's heard in his life.
"Supernatural"
Undeterred, Gaye records a whole album in the same style – subtle orchestral enhancements, masterfully fluid bass, sublimely odd arrangements – and then underpins everything by multi-tracking his own supernaturally expressive voice.
Beyond bliss, naturally, and it sold in bucket loads.
This 3-CD anniversary set inevitably gilds the lily, but the original 35 minutes remain pretty much untouchable.
10/10