I Hope You Don't Mind Me Writing by Lucy Spraggan – Book Review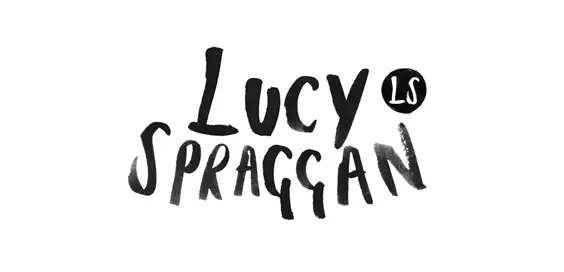 by Roger Crow
There was a time when hearing an album involved either taking a punt and shelling out; borrowing it from a mate or renting it from the library. Of course these days it's a different story. So while tackling bad guys on the Xbox, I find Lucy Spraggan's new album on a music-sharing site and give it a go.
It's a little like inviting an old friend into my living room, telling me their innermost feelings, breaking my heart, and then just leaving.
It's a few years since I saw Lucy play in York, an intimate gig, aka small, in which she had to cope with some of the most offensive 'fans' I've encountered. She rose above it and gave terrific versions of her X Factor hits 'Tea and Toast' and the jawdroppingly catchy 'Beer Fear'.
There's been a lot of water under the bridge since then, and her fourth album, I Hope You Don't Mind Me Writing, reveals how much she's matured as a songwriter, but not lost that skill of penning witty songs that bounce along.
"Addressing issues that touch almost everyone"
It is reminiscent of The Streets at times – and there's a couple of songs that take my breath away with their touching themes. 'Dry Your Eyes' is more of a mild sniffle compared to the full on blubfest contained in this album.
Spraggan was never one of those manufactured pop stars I could see winning The X Factor. But if there was an indie version, which is not such a bad idea, she would have slotted in perfectly. It didn't matter. She's one of the brightest stars to emerge from the UK music scene in many a moon, and 'Dear You' is in the running for the most touching song of the year. It packs a sucker punch as powerful as Adele's 'Someone Like You'.
But the masterstroke is 'All That I've Loved (For Barbara)', a heartbreaking tune that left me on the verge of roaring. Lucy says it's the album she's most proud of, and I can understand why. There's enough light and shade here to ensure there's laughs amid the tears. 'Freddos Aren't 10p' should touch a chord with anyone, regardless of their age.
It takes guts to be this honest. Addressing issues that touch almost everyone. The heart-on-the-sleeve approach in a world seemingly dominated with generic dance tunes is all the more welcome.
8/10