Owen Madden: Profile – The Leeds Born Criminal Who Joined New York Underworld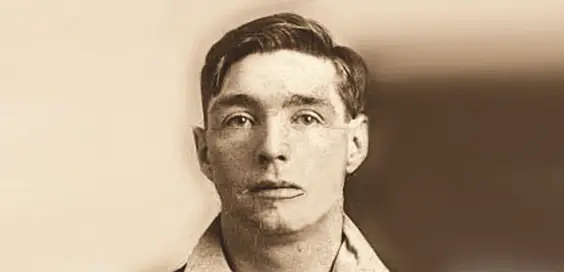 The Leeds-born criminal who became a ruthless member of the New York underworld
Although Leeds can pride itself on being the birthplace of famous personalities such as Peter O'Toole, Alan Bennett and Mel B, it is a little-known fact that it is also the native city of one of the most notorious gangland crooks of the early twentieth century.
Owen, infamously known as 'Owney' Madden (1891–1965), was born in Somerset Street near Quarry Hill. It was a rough neighbourhood where many of the inhabitants were employed in the local workhouses. Madden's family were of working-class Irish descent and intended to move to the United States to make a better life for themselves after a short time working in England to raise the necessary funds to cross the Atlantic.
When Owney's father, Francis, died his mother sailed to New York to stay with her sister, also a widow, leaving Owney and his brother Martin in the care of a children's home in Springfield Terrace, Leeds. When his mother had sufficient funds to bring Owney and Martin over to the US, the family was able to establish their roots within the large Irish community in a particularly rough area of New York known as Hell's Kitchen.
"Somewhat chaotic lifestyle"
It was here that Madden's character was forged into that of a ruthless killer, gang leader and street fighter. As Owney grew into adolescence, he came to the conclusion that the only way out of his life of poverty was to earn a dishonest living. Having had no real schooling, he found acceptance and purpose by joining the Gopher Gang (pronounced 'goofer'), an organisation that terrorised, and eventually controlled, major areas of Manhattan through the implementation of protection rackets, murder and burglary. When he was only fourteen years old, Owney had savagely beaten a man, relieving his victim of $500.
Owney soon saw his finances improve and a lucrative and somewhat chaotic lifestyle was born.
Owney eventually earned himself a reputation that was feared by many, such was his ruthless passion for his cause. He soon found himself rising up the hierarchy of the Gopher Gang and became a boss. He earned the nickname as 'The Killer' when he shot an Italian gangster in the suburbs of Manhattan. It wasn't long before further blood was shed as Owney's reputation and capacity to make enemies grew.
In 1915 Madden was sent to prison for his part in the murder of Little Patsy Doyle, a high-ranking figure of the rival gang the Hudson Dusters, with whom the Gopher Gang had engaged in many a shootout. The central figure in the dispute had been a woman by the name of Freda Horner, a girlfriend of Madden's, whom he suspected had been having a secret fling with Doyle. Madden had threatened Doyle in a fit of jealousy, and in retaliation Doyle went to the police and told them of Madden's illegal activities.
"Entangled in bitter gangland rivalries"
Madden, on a pretext of making peace, arranged to meet with Doyle and killed him. Madden was paroled after only nine years of the twenty years he was sentenced. On his release, Madden quickly got back to business and was involved in the supply and manufacture of alcohol during the Prohibition period, which saw his personal wealth increase. He also opened underground bars and nightclubs, the most famous being the Cotton Club, which showcased jazz music and featured many of top entertainers of the period.
With the end of Prohibition in the early 1930s, Madden realised that his lucrative business empire was under threat and entered into partnership with Bill Duffy and George Fox DeMange to promote boxing, successfully guiding the careers of Max Baer and Primo Camera, who became world heavyweight champions. Madden, however, was still entangled in bitter gangland rivalries. He was involved with the murder of Vincent Coll, known as Mad Dog Coll, who had been threatening both Madden and DeMange for money; Madden, not taking kindly to threats and blackmail, had the man killed.
He was sent back to prison for parole violations, but on his release found a changing world where the authorities were cracking down heavily on the underworld mobsters, and Madden in particular was watched like a hawk. He decided that he would build a new life in Hot Springs, Arkansas, where police surveillance could still be bribed to look the other way.
While there he married Agnes Demby, daughter of the postmaster; however, he continued with his corruption and deceit until his health started to fail. In April 1965 Madden died of emphysema.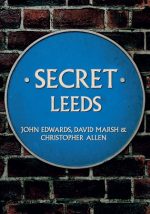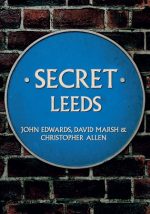 Extract from the book 'Secret Leeds', courtesy of authors John Edwards, David Marsh & Christopher Allen
Available now from Amberley Publishing: amberley-books