The Oxford Illustrated History of Witchcraft and Magic by Owen Davies – Review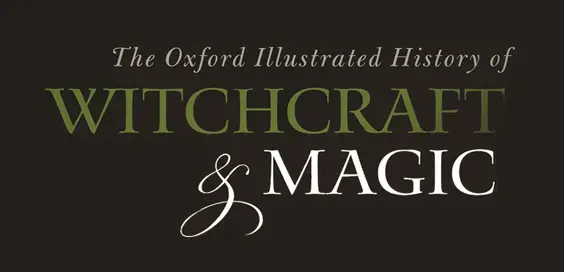 by Sandra Callard
The Oxford Illustrated History of Witchcraft & Magic is compiled and edited by Owen Davies, Professor of History at Hertfordshire University, and himself the author of numerous books on the subject.
In this new book Davies has adroitly gathered together a coterie of leading experts on the varying sections of witchcraft and magic, from the beliefs of the Ancient World to the modern representations of magic on screen. Each writer pens a chapter dedicated to their own particular expertise. These include Ancient and Medieval Magic, Demonology, the Witch Trials, through to Modern Magic. This method helps make the book far more readable to the uninitiated, whilst the knowledgeable amateur can immediately track down their own pursuit.
"A novel and interesting way of portraying a subject that is mostly not taken seriously"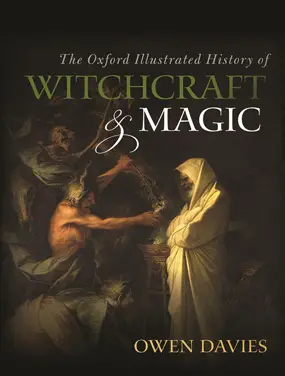 The breadth of knowledge shown here is impressive. It brings the world of witchcraft and magic, so often the subject of derision, into the true realms of history as we know it. The book travels through the ages, and comments with skill on the beliefs, non-beliefs and rituals of magic, as they run parallel with the advance of society. It is a novel and interesting way of portraying a subject that is mostly not taken seriously, but was still an intrinsic part of normal society in the past, and to some extent is still with us in the present.
Nevertheless, these separate areas frequently overlap and are similar in content in places, albeit with differing stresses. The majority of the chapters speak seriously about the reasons for magic and witchcraft. Most conclude that each society, as it evolves, has needs that include a ritualised set of rules and practices which make people feel safer. These rules change as society changes and becomes more enlightened. But there is always a need for them, as we try to understand who we are and where we are heading. Are the prayers of a priest over the dying, beseeching God to take them into heaven, so very different from the ancient shamans or medicine men entreating the gods to give them a good harvest?
"Colour palettes in the book are in turn sumptuous, beautiful and horrific"
This is not substantially a book to read cover to cover for pleasure. It is rather for dipping into for clarification, or simply for bizarre entertainment. It informs, shocks, repulses and entertains. But it also engenders a reluctant admiration for the sheer depth of knowledge these authors possess for a subject that is so often dismissed as irrelevant, or indeed an easy target for scorn.
The colour plates in the book are in turn sumptuous, beautiful and horrific, and the black and white copies of old etchings, woodcuts and tracts are amazingly clear and obvious. These rich illustrations help to provide a readable and fresh approach to a very complex subject.
This is a scholarly and impressive work, but the breadth of work it covers is so immense that it would hardly convert new readers to the subject. It would rather be of use to those already interested in the subject of witchcraft and magic, who wish to enlarge their area of knowledge. The ultimate conclusion on reading this book is that every society that ever existed practised some form of ritual 'magic', and that perhaps we still do.
'The Oxford Illustrated History of Witchcraft and Magic' edited by Owen Davies is published nu Oxford University Press, £25