The Sacred Spirit (2021) – Film Review
Director: Chema García Ibarra
Cast: Nacho Fernández, Llum Arques, Joanna Valverde
Certificate: 15
By Roger Crow
There are echoes of locally shot sci-fi drama Dark Encounter about this intriguing Spanish curio.
It also features a missing girl and a community in shock.
Key protagonist is José Manuel, who lives a quiet life. He works in his modest tapas bar, takes care of his elderly mother and attends weekly meetings of the Ovni-Levante. They are a group of devoted UFO enthusiasts who gather after hours at the office of a local estate agent to exchange information about extraterrestrial messages and alien abductions.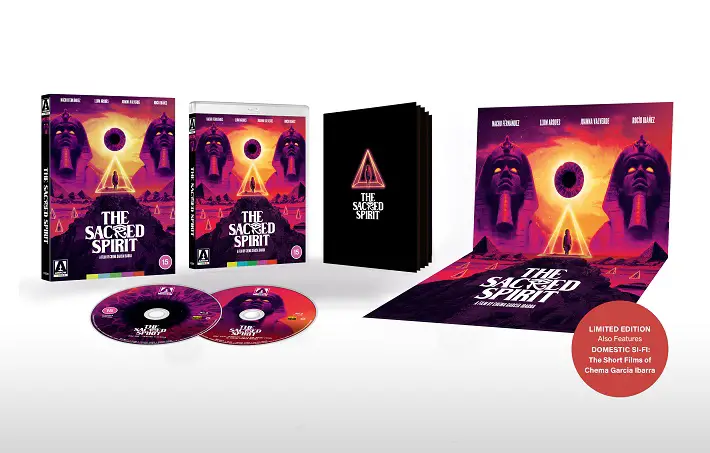 "Some great shots"
When their leader dies, only José is left to know the cosmic secret that could alter the future of humanity.
I'll admit I had two attempts at this often plodding saga. Many of the supporting cast look bored rather than engaged, which of course might be the director's intention. People sat around watching TV or tablets gets a little annoying after a while, and as interesting as it is watching scenes of everyday life, that also gets pretty dull after 20 minutes. In the hands of a maestro like Alejandro Jodorowsky or David Lynch, kings of the cult mystery, this might be more successful. The eighties-style synth score is, in places, a suggestion of what could be. Oh and there's an interesting version of The Cranberries' 'Zombie'.
Once the film moves outside the city, there are some great shots. A stunning dam scene in particular is more engaging than plodding scenes of grief and candy coloured housing estates.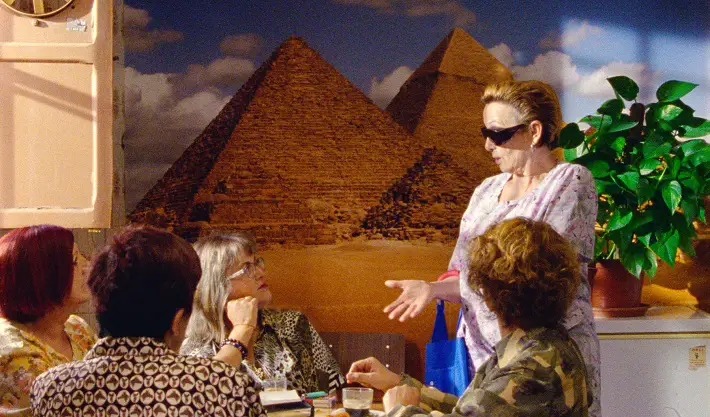 "Well-worn territory"
But oh it's such a drag. A few years ago Midnight Special covered the well-worn territory of a gifted kid on a road trip, and that also drove me to the brink of sleep, but at least the pay off was worth it.
This could test the patience of a saint.
In the words of Elvis, a little less conversation, a little more action please.
2 DISC LIMITED EDITION CONTENTS:
• High Definition Blu-Ray (1080p) presentation
• Exclusive second disc containing a selection of award-winning short films by director Chema Garcia Ibarra • Fully illustrated collector's booklet featuring new writing on the film by Shelagh Rowan-Legg, author of The Spanish Fantastic: Contemporary Filmmaking in Horror, Fantasy, and Sci-fi • Fold-out poster featuring original and newly commissioned artwork by Oink Creative
• Reversible sleeve featuring original and newly commissioned artwork by Oink Creative
DISC 1 - FEATURE & EXTRAS:
• High Definition Blu-Ray (1080p) presentation
• DTS-HD MA 5.1 surround audio
• Optional English subtitles
• Beyond the Eye of Horus, a visual essay about the use of surveillance and Egyptology in The Sacred Spirit by Alexandra Heller-Nicholas • Pyramid Scheme, a visual essay examining conspiracy, class and capitalism in The Sacred Spirit by Josh Nelson
• Domestic Science Fiction, an interview with writer-director Chema Garcia Ibarra
• Behind the Scenes, four short featurettes shot during production
• Elche Vision, a series of six location reports about the making of the film, hosted by actress Lorena Iglesias in character as Esther Armengol, presenter of The Sacred Spirit's fictional local TV show • Promotional videos in which the characters of The Sacred Spirit talk about themselves
• Uncut TV Clips, background television broadcasts shot especially for the film and presented here in full
• Image gallery
• Theatrical trailer
DISC 2 - DOMESTIC SCI-FI: THE SHORT FILMS OF CHEMA GARCIA IBARRA (LIMITED EDITION EXCLUSIVE):
• The Attack of the Robots from Nebula-5 (2008) 7 mins, Sundance Film Festival Award Winner
• Protoparticles (2013) 8 mins, Sundance Film Festival Award Winner
• Mystery (2013) 12mins, Berlin INternational Film Festival Award Winner
• Uranes (2014) 59mins
• The Disco Shines (2016) 12mins, Buenos Aires International Festival of Independent Cinema Award Winner
• The Golden Legend (2019) 11mins, Ann Arbor Film Festival Award Winner
The Sacred Spirit is released on Blu-ray by Arrow, £24.99