Strawberry Mansion (2021) – Film Review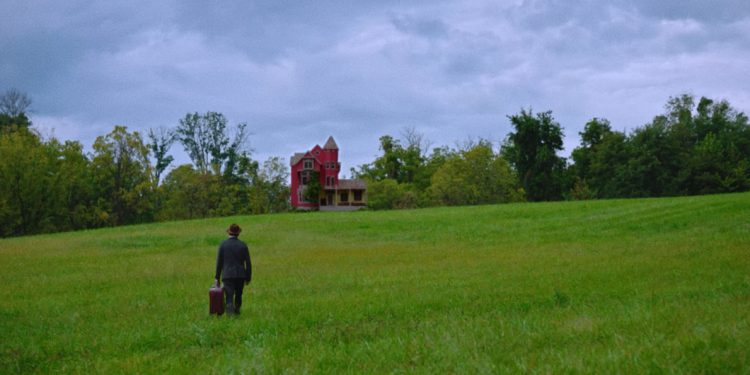 Directors: Kentucker Audley and Albert Birney
Cast: Kentucker Audley, Penny Fuller, Reed Birney
Certificate: 12A
By Roger Crow
Given the fact celluloid or digital film are such wondrous tools, it's depressing that there are so few visionary film makers out there. Okay there are plenty of writers and directors who aim for greatness, but these days it feels like we're trapped in an endless cycle of generic revamps.
But occasionally, very occasionally, a little gem slips through the cracks.
Strawberry Mansion feels like it was made by New York hipsters who wrote the screenplay in a cereal cafe while quoting Wes Anderson movies, smoking pipes and making mixtapes on old cassettes.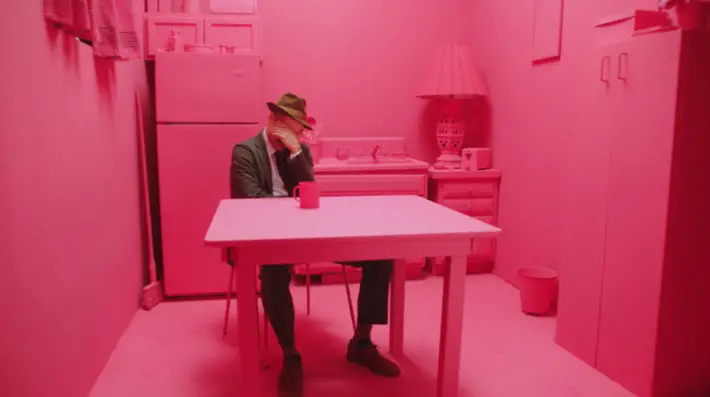 "What a joy"
Okay, sweeping statement. I know nothing of Kentucker Audley and Albert Birney, the brains behind this 'quirky indie', and yes, that phrase alone is worthy of a spell in cliché jail. But oh what a joy this is.
It's 2035, and we open in a room where nearly everything is pink. So far, so interesting. Our moustachioed protagonist Preble (Kentucker Audley) and his jolly mate interact. Later, Preble is at a drive through where the hero wants chicken. He even considers a chicken smoothie. Yuck indeed.
Government Agent James Preble is an auditor sent to the eponymous abode to assess thousands of video tapes of dreams. Items within the dreams are taxable, so, with the aid of a helmet which looks like it was knocked up on Blue Peter, Preble starts to assess what's owed.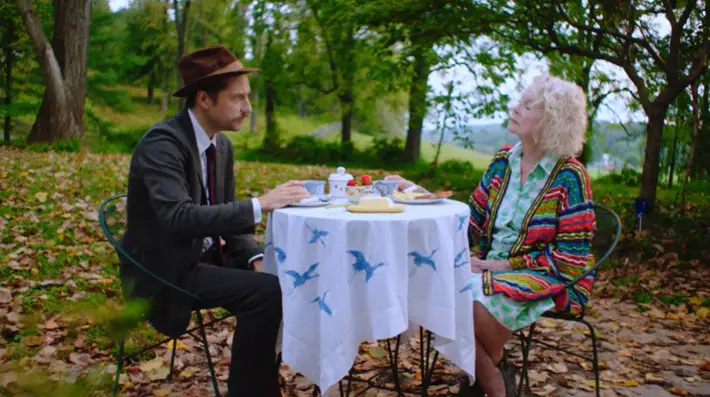 "Impressive"
The owner of said tapes, Arabella Isadora, is a kindly old woman who insists on giving him a place to sleep and making him food. However, when tragedy strikes and her family step in, the scene is set for the latest of many dream sequences. And it's here that quirk fatigue sets in. The offbeat is good for about 45 mins, maximum, but after that, eccentricity can outstay its welcome.
For a relatively low budget affair, effects and animatronics are pretty impressive, and I can see a big company like Marvel Studios snapping up creatives Kentucker Audley and Albert Birney for one of their more daring shows like Loki or Moon Knight.
A hugely inventive, rarely dull offering which is bound to attract a cult following.
Well worth a look.
Strawberry Mansion is in cinemas and on demand 16 September from Bulldog Film Distribution