The Forgiven (2021) – Film Review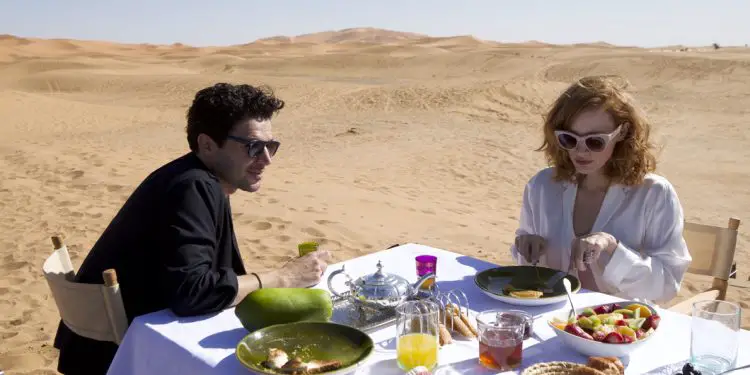 Director: John Michael McDonagh
Cast: Ralph Fiennes, Jessica Chastain, Matt Smith
Certificate: 18
By Sarah Morgan
Ralph Fiennes is on a bit of a roll at the moment. His current project, an adaptation of the Roald Dahl tale The World of Henry Orient, reunites him with his Grand Budapest Hotel director Wes Anderson, and his most recent film, The Menu, has gone down a treat with fans and critics.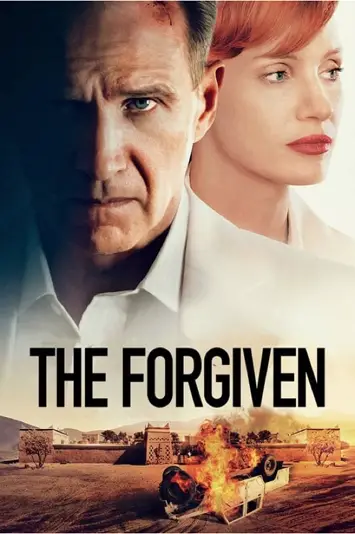 They come off the back of a very busy 2021, which saw him pop up in four movies. The most prominent was the Bond flick No Time to Die, but arguably the best of them was The Forgiven, based on the novel of the same name by Lawrence Osborne.
"Sunshine and debauchery"
In 2008, Fiennes gave a memorable performance in In Bruges, which was written and directed by Martin McDonagh. The Forgiven gave him the opportunity to work with the Oscar-winner's older brother, John Michael, and the result is a gripping drama in which the actor delivers another in a long line of charismatic performances.
Fiennes has always been a great actor, but in recent years, he seems to have relished being given the opportunity to take on more unusual and slightly bizarre characters, showing off a previously unknown penchant for comedy. Not that there are many laughs in The Forgiven, although it does have an offbeat, eccentric air.
Fiennes stars alongside Jessica Chastain (they also appeared in 2011's Coriolanus together) as unhappily married couple David and Jo Henninger. They're in Morocco to attend a lavish party being thrown by their friend, Richard but rather than escaping from their personal problems, they make them worse by accidentally running over and killing a teenager trying to sell them a fossil by the roadside.
Despite the fact that alcoholic David was intoxicated at the time, the police decide to brush the matter under the carpet. However, the boy's father turns up and demands that David accompany him to his son's funeral, which turns out to be a life-defining moment.
Jo, meanwhile, is left behind to enjoy the sunshine and debauchery on offer at Richard's remote holiday home. The couple leave together, but it's clear that life will never be the same again.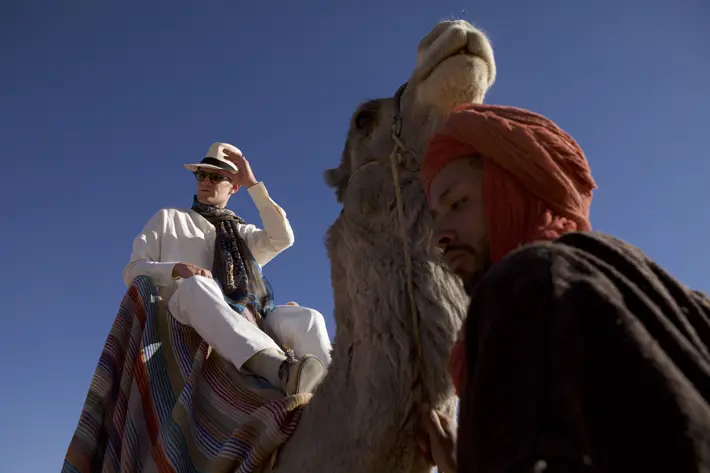 "Dominates"
Matt Smith who, incidentally, played a younger version of Fiennes' character in In Bruges, but had his scenes cut from the final film, plays Richard. He and his lover (Caleb Landry Jones) claim to adore their new Moroccan base and the local people, but are patronising towards them – little realising that despite their wealth, it's the staff who really wield the power.
Smith is wonderful, and I couldn't help but wonder if there could be a spin-off featuring his character. Watch out too for a nod to his star-making role in Doctor Who courtesy of a Dalek found in an unexpected place.
Chastain is fine too as Jo, all glacial, cold-eyed beauty, a woman so unhappy she seems to have closed herself off from the world, until Christopher Abbott's louche, opportunistic American businessman wanders into view.
But it's Fiennes who dominates; even when he's not on screen, we're wondering what David is doing and how he will react to certain events. But we'd expect nothing less from such a consummate performer – and no matter how many projects he churns out, I for one will always be thrilled to see him.
The Forgiven is out now on DVD and Blu-ray