Nemesis (2021) – Film Review
Director: James Crow
Cast: Billy Murray, Nick Moran, Jeanine Nerissa Sothcott
Certificate: 18
By Roger Crow
I love a good British gangster thriller. They are few and far between these days, and while The Long Good Friday, Mona Lisa, and Sexy Beast are glorious memories, it's about time we had a few new ones.
Which brings us to Nemesis, a slick, polished and at times nasty crime saga, which is just what you want from the genre. Some gangster thrillers are just horror films in another guise, and while there are a few shock moments here, its masterstroke is keeping things tight and twisty, so you're never quite sure who to trust, if anyone.
With a solid cast, including Billy Murray and Lock Stock's Nick Moran, the story unfolds with skill, until that rug-pulling third act when things really get going.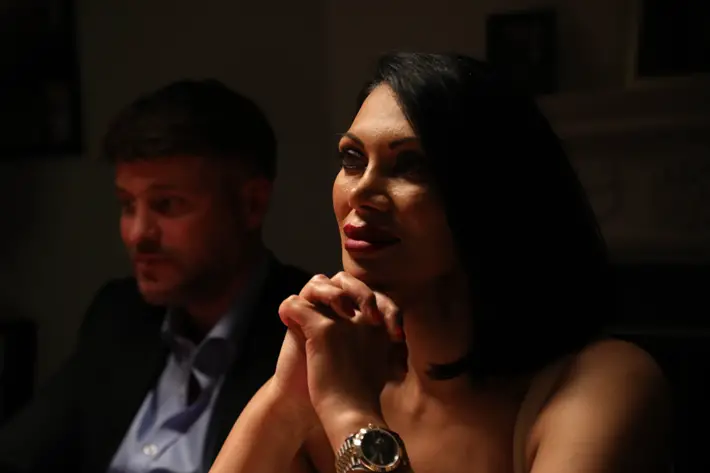 "Tackles his demons"
Bruce Payne, who for me will always be the villain in Passenger 57, gives a brief but stunning turn as Damien, the arch bad guy putting Murray's crim John Morgan out to pasture. While Jeanine Nerissa Sothcott gives a brave, at times jaw-dropping performance as the photogenic matriarch Sadie, who will do anything to protect her family.
There's also a memorable turn from Lucy Aarden, though I'll not explain why. Safe to say she's got a bright future ahead of her, and not just because her surname will appear at the top of many a casting director's A to Z list.
Killing Eve fans may spot an influence with one character, while Apocalypse Now aficionados will spot a nod to that classic as Moran's alcoholic, vengeful Frank Conway tackles his demons.
There's a touch of drama Desperate Hours, and whether intended or not, there's also a plot twist reminiscent of 2020 Brit crime flick Silent Night (which also starred the brilliant Frank Harper).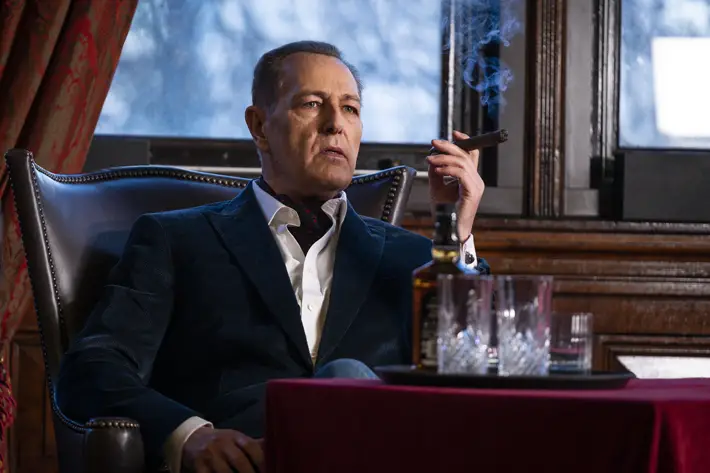 "Hugely entertaining"
One problem I have with some gangster dramas is knowing who to root for if everyone is crooked. And at the end of the day, it's fascinating that we'll always side with a family man, no matter how morally bankrupt, over another character.
Though just about everyone here is a bit broken, the bottom line is it kept me hooked. And unlike some films which leave me counting the minutes until the end, this made the most of its tight running time. Personally I'd have cut 50% of the F-bombs (less really is more); added a reference to Chas and Dave during a line about an irritated antagonist, and trimmed a second or two from that final scene, but it hardly matters. It's lean, mean, looks terrific, and is hugely entertaining, especially when the pieces of the puzzle slot into place.
Kudos to director James Crow (no relation) for juggling the assorted elements, and writers Adam Stephen Kelly and Jonathan Sothcott for the compelling story.
The latter has been propping up the British film industry for years with a string of great indie dramas, and I'd say this is his best offering to date.
Nemesis will be available on DVD & Digital Down from 29th March