Edge of Extinction (2020) – Film Review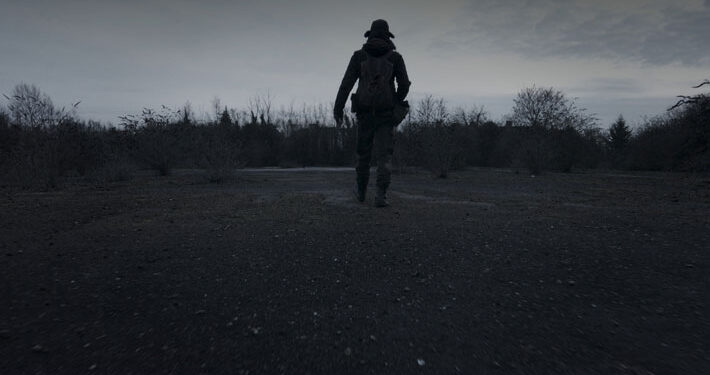 Director: Andrew Gilbert
Cast: Luke Hobson, Georgie Smibert, Chris Kaye
Certificate: 18
by Roger Crow / @RogerCrow
The shadow of Mad Max looms large over this ambitious low budget post-apocalyptic thriller. However, while that's the gold standard by which all such adventures are judged, this lacks so many of the winning elements which made the Road Warrior movies so watchable.
The plot is rather familiar: fifteen years after a global apocalypse, mankind is on the edge of extinction. Food is scarce and most eke out a living by stealing and killing.
One man clings to life in his bunker, where socially distancing from others has ensured his survival. But this isolation ends when he crosses paths with another group of survivors and faces a brutal enemy.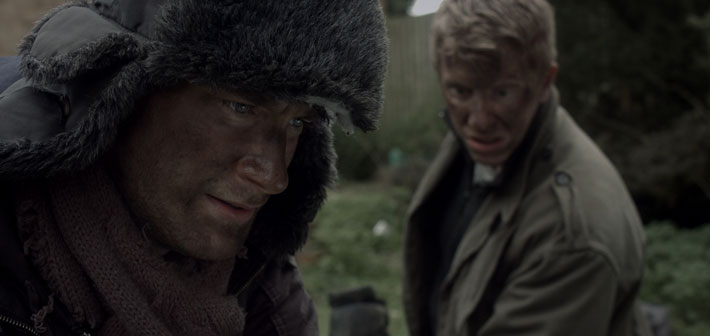 "Bid for supremacy"
So far, so formulaic. It's a credit to cast and crew that they manage to create such a bleak world without spending a fortune, but the beauty of the Max saga was the "show, don't tell" element. For a two hour-plus production like this, a good 50 per cent should be dialogue free, but we get no end of speeches, exposition, back story and shouty, misogynistic alpha males threatening to do all sorts of nasty things in a bid for supremacy.
Humour is in short supply, and while the stunts are well executed (a trap in which one assailant falls on spikes is suitably wince-inducing), and the score is grand, I didn't care much about the heroes or villains.
A rich vein of black humour threaded the Max saga together, and I could have done with a few laughs here. That said, George Miller learned volumes from making that first Max movie in the late 1970s, so as a beta test for a future movie, this could ensure a follow up could be lighter, funnier and more effective without all that excessive shouty dialogue which isn't needed.
Kudos to writer/director Andrew Gilbert for getting this epic indie Brit flick made, but it's pretty hard going.
Edge of Extinction will be released on Digital Download from May 18 and on DVD later in 2020, both can be pre-ordered now