Dreamy soundscapes and pulsing pop anthems from Calderdale-based synth master…
YOUR NAME: Marc Bird.
HOW LONG HAVE YOU BEEN PLAYING MUSIC? 14 years.
ANY PAST BANDS OR COLLABORATIONS WE SHOULD KNOW ABOUT? Yellow Creatures, Video Spring.
GIVE US 3 REASONS WHY WE SHOULD TRACK DOWN, LISTEN AND DISCOVER YOUR MUSIC?
You'll get to hear the sweet sound of a 1960's Philips Philichorda electric organ.
You'll get your fix of introspective dream pop sung from a male perspective.
If you watch the visual album when it's fully uploaded (12th June 2020), you'll get to watch me washing some vegetables for three minutes thirty two seconds .
WHERE DO YOU SOUND BEST – FESTIVAL, CLUB, BEDROOM – OR SOMEWHERE ELSE?
Home studio and small local music venue.
WHAT WAS YOUR FIRST…
RECORD? (can we say cassette tape?) 'Oh Carolina' by Shaggy.
CD? Free Peace Sweet by Dodgy.
DOWNLOAD? (whatever I was trying to find on Limewire in the early 2000s) Probably something by The Libertines.
SO, WHEN IT ALL GOES RIGHT AND YOU'VE GOT A BOTTOMLESS PIT OF MONEY AND LONG QUEUE OF HANGERS-ON, WHAT WILL BE YOUR BIGGEST MUSICAL INDULGENCE?
A new (old) Philips Philichorda in mint condition (my old one was in a pretty poor state of repair)
SO, WHEN IT ALL GOES WRONG AND YOU'RE LEFT BITTER AND TWISTED AND CURSING THE MUSIC INDUSTRY, WHAT DO YOU FALL BACK ON?
Contemporary furniture design.
WHAT ARE YOUR MUSICAL GUILTY PLEASURES…
Anything that was on Top of The Pops between the years 1996 to 1999.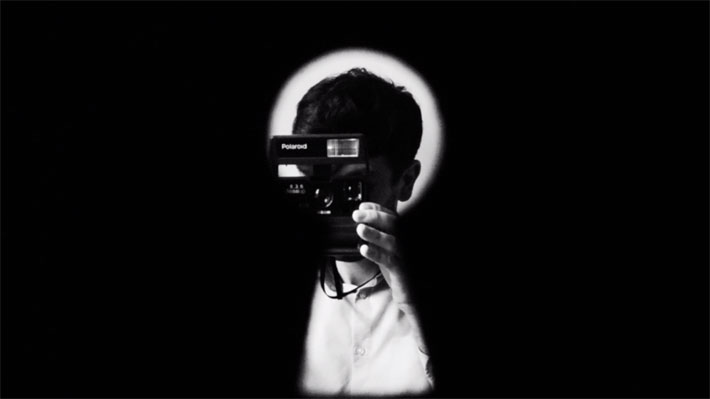 WHO ARE YORKSHIRE'S FINEST IN CULTURE, SPORT AND MUSIC?
I've only recently moved to Yorkshire, so I'm by no means a voice of authority on the subject. But Phil Oakey is a bit of a hero of mine. I've always loved the poetry of Ted Hughes (plus I live in Mytholmroyd now, so slightly bias) and although I'm a Sunderland fan, I am an admirer of the mazy runs of Harry Maguire.
NAME YOUR SUPERGROUP – WHO'S PLAYING WHAT, WHO'S ON VOCALS AND WHO'S YOUR BEZ?
Tony Allen RIP (drums), John Entwistle (Bass), Ray Manzarek (organ), Delia Derbyshire (other worlds), Poison Ivy (Guitar), Neil Hannon (Vocals), Bez (Bez).
GO SEE THIS FILM: Deep End.
GO READ THIS BOOK: Brave New World.
GREAT LOST BAND/ARTIST: Lolly.
WOULDN'T BE CAUGHT DEAD SUPPORTING: Daphne and Celeste.
LONDON, L.A OR LEEDS?: Leeds.
AND FINALLY… AS YOU LEAVE THE STAGE, WHAT ARE YOUR PARTING WORDS?
Be seeing you.
'Bronze', the debut album from Marc Bird is released on June 12
For more info visit facebook.com/marcbirdmusic