The Human League – Live Review – Zebedee's Yard, Hull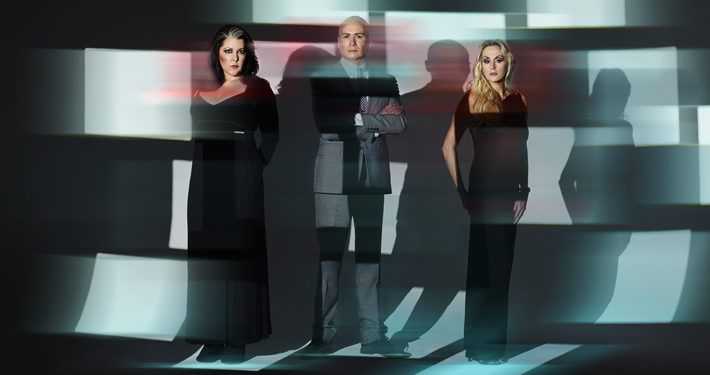 By Victoria Holdsworth, August 2019
A sell out Zebedee's Yard in Hull on a glorious summer evening, and the 1980s (ex)kids are out in full force to see one of the greatest musical exports that Yorkshire has ever produced, The Human League.
Tonight, the Sheffield synth pop trio prove that they are still at the top of their game with a phenomenal live performance. I had even heard rumours beforehand that the set may include a rendition of 'Electric Dreams', one of the greatest pop songs to come out of that decade. A song which the band updated brilliantly for the dance-focused Octopus album in 1995.
Phil Oakey dominates the stage with a magical presence. Indeed, the band have always had a mesmerising quality about them. The look is smooth and sleek and they open with 'The Sound Of The Crowd'. The tone is set for what is to come, and the atmosphere is sparking amongst the crowd from the first notes.
'Mirror Man', 'Heart Like A Wheel' and 'Behind The Mask' follow in quick pursuit, but no one seems to care how fast they are rattling through the set list. I had sneaked a peek at the running order and with the time slot they had I was surprised they actually managed to do so many of their back catalogue in that time – but they did it so well.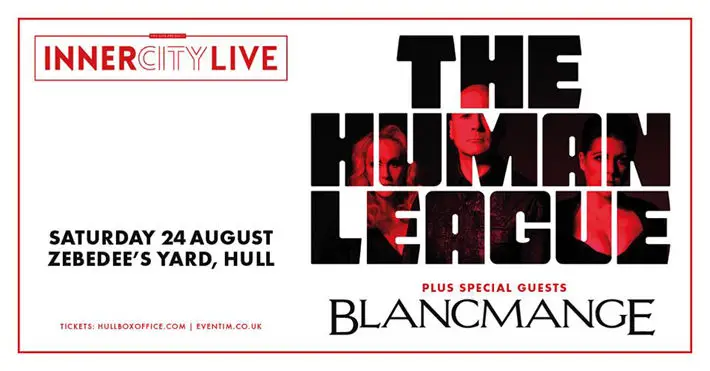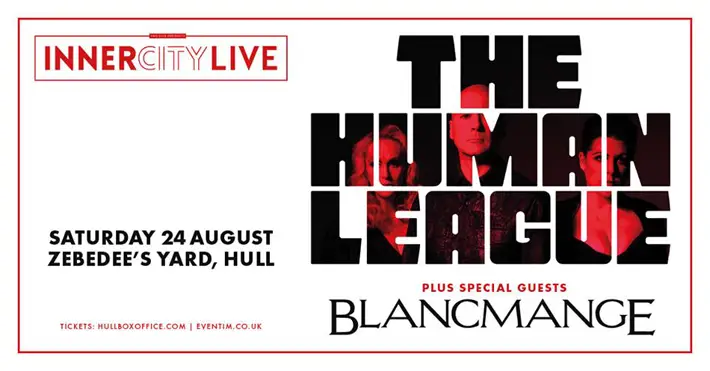 "Sumptuous"
Things picked up pace now with an oldie but a goodie, 'Open Your Heart', in contrast against a newer offering of 'All I Ever Wanted', from the 2001 masterpiece, Secrets. The vocals tonight are powerful, rich and flawless from Phil, and the crowd lap up every bar of 'Seconds' and 'The Lebanon', which sees the amazing stage design come into play, lending to the ambience of this underrated classic.
It was now time for the girls, Joanne Catherall and Susan Ann Sulley to take over with 'One Man In My Heart'. The vocals might not have been pitch perfect, but they certainly made up for it with their enthusiasm and stage performance – and, of course, they look as immaculate as ever.
'Human', a personal favourite, and one of the best songs of the night, is sumptuous in its sound. 'Soundtrack To A Generation' unbelievably is already 20-years-old, and not one that they tend to play live often – but they knock it out of the park.
We're coming to the end of the set, and if the crowd are not already saturated in retro soundwaves, it was about to move up a notch with 'Love Action (I Believe In Love)'. This sees everyone around me go absolutely crazy! I feel like a kid again, just getting into music, and the whole song is simply fantastic from start to finish and puts smiles on everyone's faces, including the band.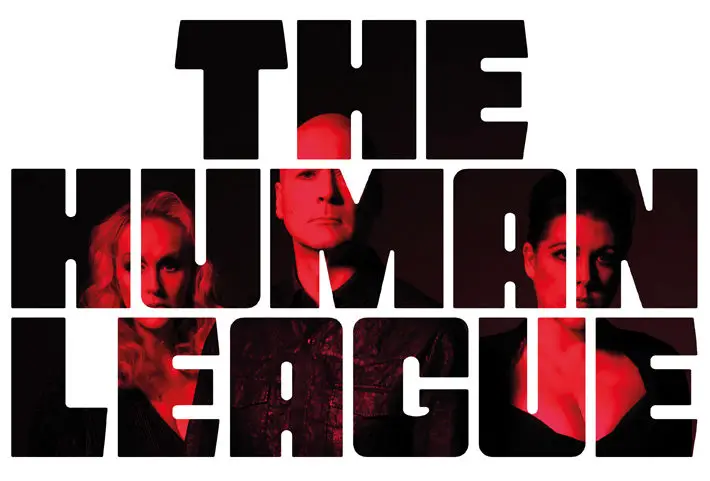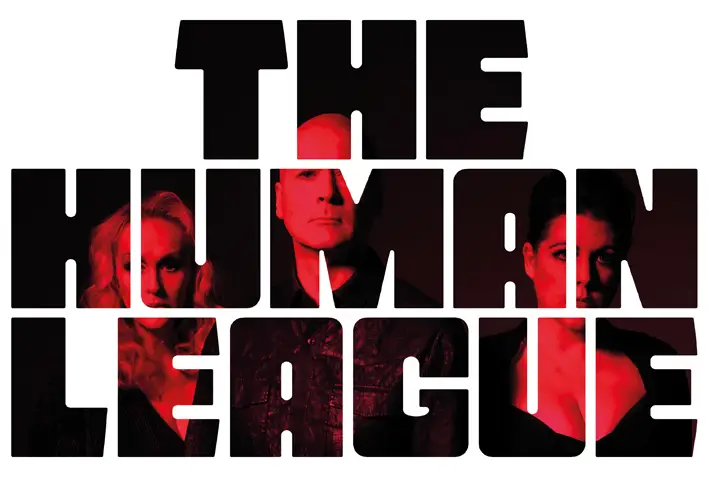 "Surprise"
Saving the best 'til last, 'Tell Me When' is another crowd-pleaser quickly followed by '(Keep Feeling) Fascination', all before the ultimate Human League anthem, 'Don't You Want Me'. Naturally, the crowd goes batsh*t crazy – you would think there is a riot going on with the noise that everyone makes.
The encore tunes take everyone by surprise with a gritty, brutal version of a very early single, 'Being Boiled'. Its harsh, cutting lyrics are executed perfectly by Phil, as he sings: 'Who cares for the little children/You may slice with no conviction/Blind revenge on a blameless victim. The message being even more relevant today'.
Time for the last song of the night. There is a real 'would they, wouldn't they' play it moment. After all, it isn't technically a Human League tune. But nonetheless, 'Electric Dreams' is one of Phil Oakey's most recognisable tunes. Tonight it is so good I could cry with happiness. Ahh, the memories of youth that come flooding back.
The Human League are a British institution. We should cherish them for their continued development, evolution and unity over the past 40 years. Tonight they were spine-tinglingly special.