Oh… Rosalinda!! (1955) – Film Review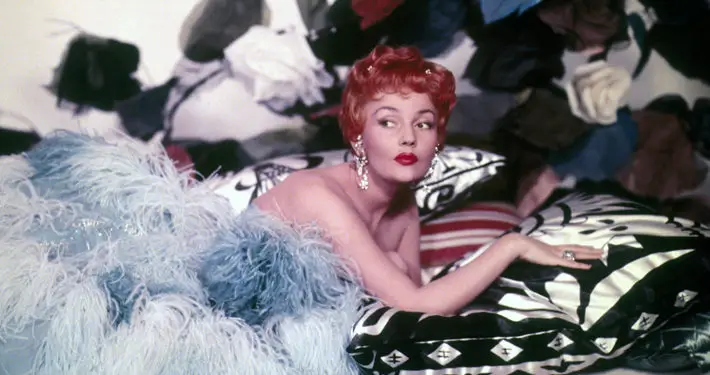 Director: Michael Powell
Cast: Michael Redgrave, Mel Ferrer, Anthony Quayle
Certificate: U
by Sarah Morgan
I'm quite partial to a Powell and Pressburger movie. A Matter of Life and Death, Black Narcissus, I Know Where I'm Going, The Life and Death of Colonel Blimp and A Canterbury Tale are all classics, while The Red Shoes is, quite simply, one of the greatest films ever made.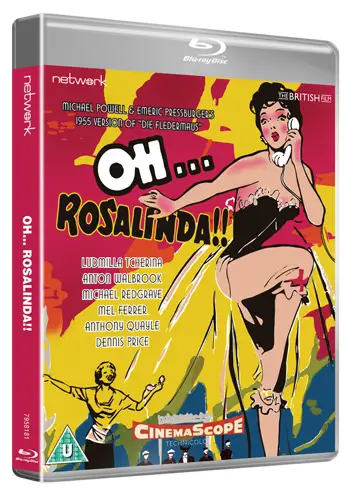 I'm not, however, partial to opera, but was willing to give P&P's second foray into the genre – the first being 1951's Tales of Hoffman – a go. If nothing else, the cast alone is worth a look.
Michael Redgrave, Mel Ferrer, Anthony Quayle are perhaps the biggest names, while Anton Walbrook, Ludmilla Tcherina and Dennis Price, who had all worked with the film-making duo at least once before, are also featured.
"Charming demeanour"
The story itself is based on Johan Strauss' 'Die Fledermaus' (The Bat), but updated to 1955 Vienna, when the city was still occupied by the four Allied superpowers – Britain, America, France and Russia – following the Second World War.
Walbrook plays Dr Falke, whose usefulness as a black market-dealer allows him safe passage between each zone; he has friends in them all. But his elegant and charming demeanour are shattered when, somewhat the worse for wear, he is dumped in the lap of a Soviet statue while dressed as a giant bat.
Dr Falke is keen to gain revenge on French colonel Eisenstein (Redgrave), the rotter who ruined his reputation. He concocts a practical joke involving Eisenstein's beautiful wife Rosalinda (Tcherina) and a masked ball, but Rosalinda's old flame, American officer Westerman (Ferrer), seems determined to throw a spanner in the works.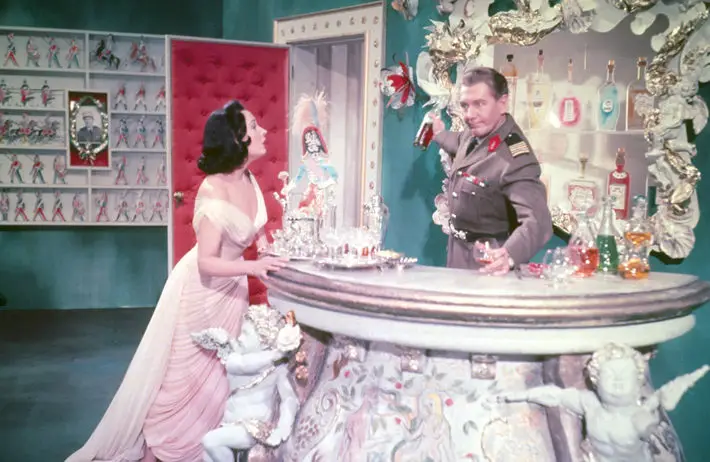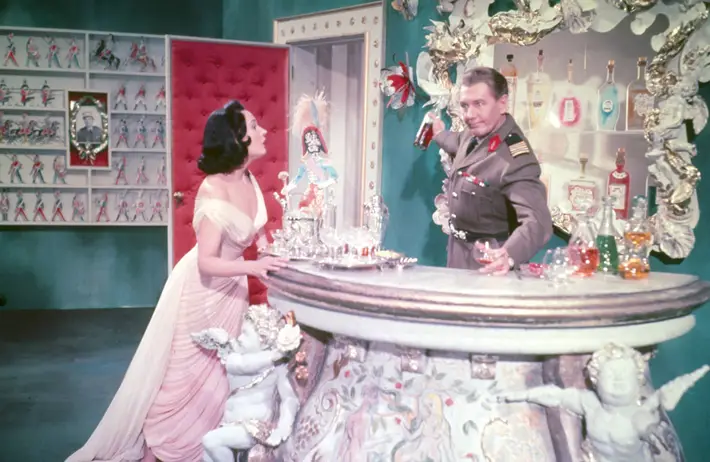 "Stunning sets"
It's a beautifully made production, with stunning sets by regular P&P collaborator Hein Heckroth. It isn't simply a filmed version of a stage performance, and yet the artifice is there for all to see – there is no attempt to add any kind of realism.
And, unfortunately, that's where the charm largely ends. Many of the singing voices have been dubbed, spectacularly badly in the case of Dennis Price – whoever is warbling in his place doesn't sound remotely as if his voice could come from the actor's mouth.
Sadly the story isn't intriguing enough to overcome such problems; it doesn't feel as if the audience has anybody to root for or care about.
Powell & Pressburger made the film after four successive flops and, sadly, it's easy to see why Oh… Rosalinda!! made it five. Viewed now, 64 years after its original release, it's nothing more than a curiosity piece.
'Oh... Rosalinda!!' is released on Blu-ray by Network, £11.50