Noir Archive Volume 2 – 9-Film DVD Boxset Review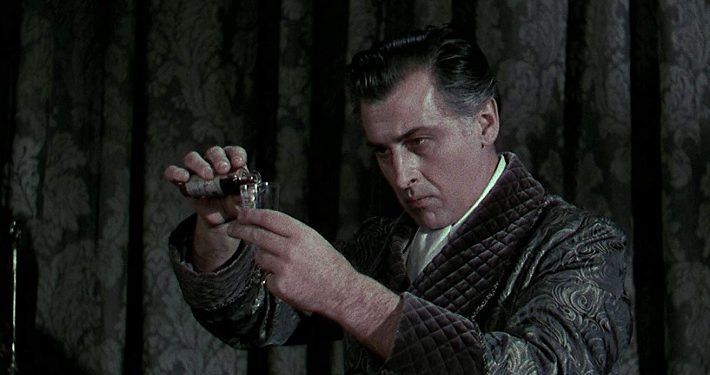 by Sarah Morgan
Nine films, three discs and a whole heap of entertainment is available in this impressive collection. But let's not fool ourselves – they're not, strictly speaking, all examples of film noir. Instead, they appear to be mostly low-budget crime dramas or thrillers released by Columbia Pictures between 1954 and 1956.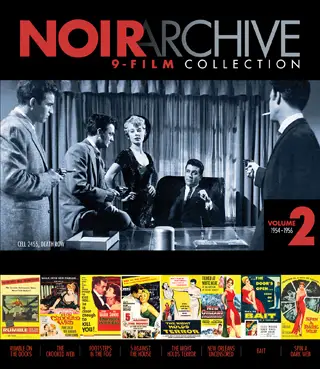 The one that really sticks out like a sore thumb is Footsteps in the Fog [pictured above], a British period melodrama – in colour, no less – in which housemaid Jean Simmons blackmails her way to promotion and, she hopes, into the arms of her dastardly employer, played by Simmons' real-life husband, Stewart Granger.
It's well-made, features decent performances (apart from that by Granger, who isn't handsome, villainous or charming enough for his role), but a film noir it most certainly is not.
"Conviction"
Other notable entries include Cell 2455 Death Row, The Night Holds Terror, 5 Against the House and Rumble on the Docks.
Cell 2455 Death Row is, in some respects, a cheaply made precursor to Birdman of Alcatraz. Like the 1962 classic, this movie is based on the true story of a convict who educates himself. It's inspired by the book of the same name by Caryl Chessman, who was sentenced to death after being found guilty of a series of crimes in 1948. Chessman then studied law in a bid to get his conviction overturned.
William Campbell delivers the performance of his career as Chessman, although he's been renamed Whit Whittier here. The film charts his life in crime and trial as he attempts to prove that although he's been a bad lad over the years, he isn't guilty of the foulest things of which he's accused.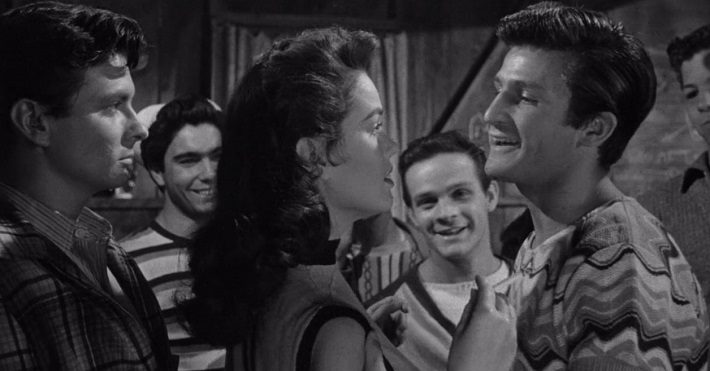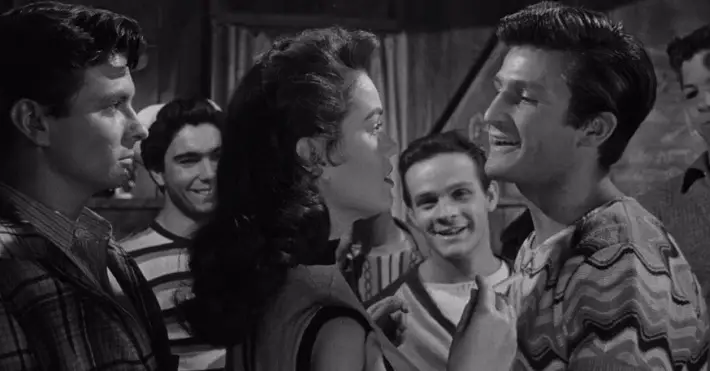 "Good central role"
The Night Holds Terror is also based in fact, and features an early role for John Cassavetes as one of a group of crooks who take a family hostage in the hope of receiving a generous payout. It's rather reminiscent of The Desperate Hours, a film adaptation of a hit play about a home invasion, which was released the same year.
5 Against the House is based on a story by Jack Finney, who also wrote the tale on which Invasion of the Body Snatchers was based. It features an early role for Kim Novak, as the girlfriend of a war veteran embroiled in an elaborate heist against his will.
Rumble on the Docks is one of those youth-oriented movies so popular at the time. Although not a classic in the Rebel Without a Cause mould, it does feature a good central role for singer-actor James Darren as a gang member with a conscience.
A mixed bag, but genre fans will find plenty to enjoy.
Nine hard to find features from high definition masters with correct aspect ratios
"Bait" (1954) dir/Hugo Haas cst/Cleo Moore, Hugo Haas, John Agar
"The Crooked Web" (1955) dir/Nathan Juran cst/Frank Lovejoy, Mari Blanchard, Richard Denning
"The Night Holds Terror" (1955) dir/Andrew Stone cst/Jack Kelly, Hildy Parks, Vince Edwards, John Cassavetes, David Cross
Available from MVD Entertainment "Footsteps in the Fog" (1955) dir/Arthur Lubin cst/Bill Travers, Ronald Squire, Finlay Currie, Belinda Lee
" Cell 2455, Death Row" (1955) dir/Fred F. Sears cst/William Campbell, Robert Campbell, Marian Carr
"5 Against the House" (1955) dir/Phil Karlson cst/Alvy Moore, William Conrad, Kerwin Mathews
"New Orleans Uncensored" (1955) dir/William Castle cst/Arthur Franz, Beverly Garland, Helene Stanton
"Spin a Dark Web" (1955) dir/Vernon Sewell cst/Faith Domergue, Lee Patterson, Rona Anderson, Martin Benson
"Rumble on the Docks" (1956) dir/Fred F. Sears cst/Laurie Carrol, James Darren, Michael Granger