Just Like a Woman (1967) – Film Review
Director: Robert Fuest
Cast: Wendy Craig, Francis Matthews, Dennis Price
Certificate: 12
By Sarah Morgan
It's high time Robert Fuest's career was re-evaluated. Now largely forgotten, he was one of the most original, visionary directors to come out of the 1960s.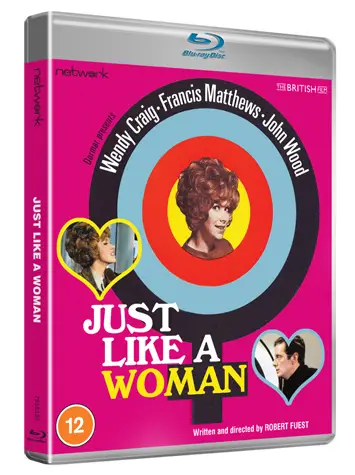 Horror and fantasy fans will know his work via The Abominable Dr Phibes and its sequel, Dr Phibes Rises Again, And Soon the Darkness and The Final Programme; lesser known is his surprisingly gritty version of Wuthering Heights. Now his first feature film (which he wrote as well as directed), Just Like a Woman, is receiving a Blu-ray release.
"Captures the zeitgeist"
It debuted in cinemas in 1967; before that, Fuest, a talented artist, had worked largely as a production designer on various TV productions. All of his work has an unusual and distinctive sense of style.
Wendy Craig plays Scilla, a singer, who has grown tired of her marriage to Lewis, a TV producer seeking to control every aspect of their lives.
She runs away to stay with John, a platonic male friend, before constructing her own weird and wonderful home, seemingly created for hosting parties and baths rather than living. But will such a move make Scilla happy?
Just Like a Woman could only have been made in the late-1960s – it captures the zeitgeist of the time, despite being a little self-conscious in its efforts to be 'fab and groovy'.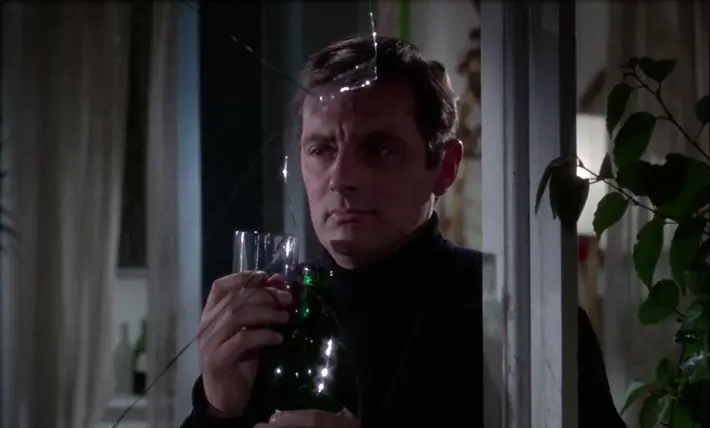 "Idiosyncratic"
During the next decade, Craig would become one of British TV's best-loved comedy stars, and although bright and chirpy here, she seems a little cosy and therefore miscast. What the film really needed was a genuine 1960s face; somebody like Diana Rigg would have been perfect (Fuest, funnily enough, would go on to direct several episodes of The Avengers in which she starred).
Francis Matthews, now best known as the voice of Captain Scarlet, is suitably smooth as Lewis; his wife Angela Browne also has a very small role as Scilla's friend at the end of the film.
The supporting cast also includes such familiar faces as John Wood, Dennis Price and Clive Dunn; the latter has a rather excruciating role as a Nazi-turned-interior designer which grates somewhat.
In truth, it's not a great movie, but it looks great. Those already familiar with Fuest's idiosyncratic big screen directorial work will find it interesting to see where it all began; those who are not should regard it as a fascinating introduction before searching out more.
Just Like a Woman is released on Blu-ray by Network, £11.99