America as Seen by a Frenchman (1960) – Film Review
Director: François Reichenbach
Certificate: 15
by Sarah Morgan
The French New Wave cinema movement featured the work of many directors whose names remain familiar today, including Jean-Luc Godard, François Truffaut, Éric Rohmer and Alain Resnais.
Their films are rightly still influential, but some of the film-makers on the periphery of the group are just as intriguing – the likes of Agnès Varda, Jacques Demy and Louis Malle spring to mind. After watching America As Seen by a Frenchman, François Reichenbach should be added to the list.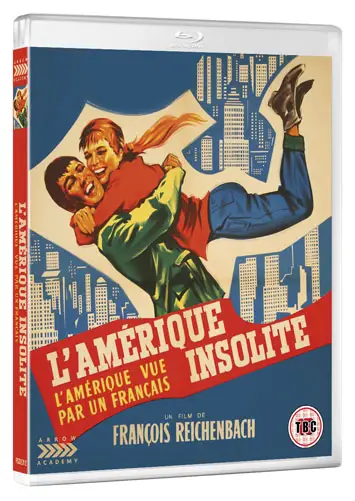 He didn't set out to become a film-maker. Instead he was initially interested in music and even wrote songs for Edith Piaf before being encouraged to try directing by his cousin, the producer Pierre Braunberger.
"Extraordinary images"
It proved to be a good move – in 1970, he won an Oscar for his documentary Arthur Rubinstein, l'Amour de la Vie. He also made films about Brigitte Bardot (he apparently gained access to a number of otherwise forbidden places by handing out nude photos of the actress), Orson Welles (who became a friend; Reichenbach appeared in his final completed film F For Fake) and Yehudi Menuhin.
He was also transfixed by America; an early short was 'Les marines', which was acclaimed for its unflinching look at the ordeal faced by new recruits during training.
Reichenach also spent 18 months travelling across the country, capturing on film anything that took his fancy, from Texan office workers reliving a 19th century cattle drive to models cavorting on a Californian beach.
The resulting footage was pieced together to make America As Seen by a Frenchman, a magical 90-minute journey featuring some extraordinary images of this vast and complex nation.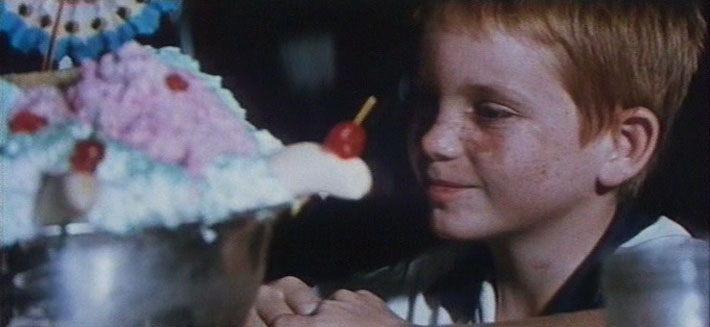 "Intriguing slice of history"
At times the commentary is a little sneering – it condemns the fakeness of Disneyland and a ghost town revamped to give tourists an 'authentic' taste of the Old West – but on the whole it merely observes, allowing viewers to make up their own minds about what they're seeing.
The documentary was released in 1960, so it's now an intriguing slice of history, from a period before JFK's assassination and the cynicism of Vietnam and the anti-war movement.
Instead we get to meet the last living American Civil War survivor (she was 104 at the time) and witness an extraordinary event – a rodeo held at Huntsville Prison in which the inmates compete, with the winners receiving a reduction in their sentence or a week at home with their wife.
A love letter to a bygone place and time, it's a stunning and wistful piece of work.
SPECIAL EDITION CONTENTS
• High Definition (1080p) Blu-ray presentation
• Original uncompressed mono audio
• Newly translated English subtitles
• New video appreciation of the film by author and critic Philip Kemp
• Image gallery
• Reversible sleeve featuring original and newly commissioned artwork by Ignatius Fitzpatrick
America as Seen by a Frenchman is released on Blu-ray by Arrow Academy, £24.99