Mélo (1986) – Film Review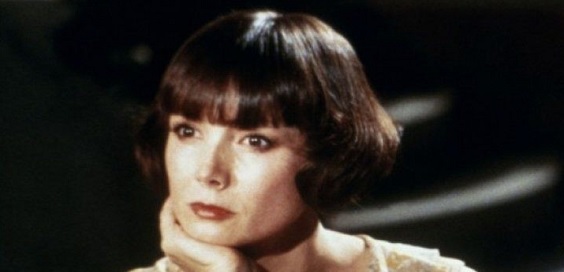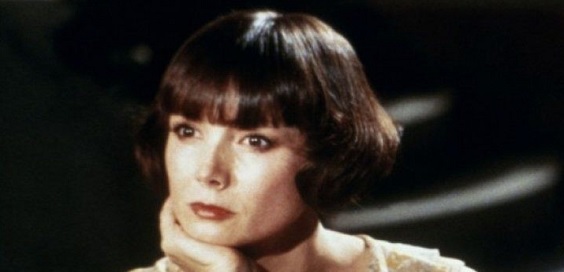 Director: Alain Resnais
Cast: Sabine Azéma, Fanny Ardant, Pierre Ardit
Certificate: PG
by Sarah Morgan
I like French movies. I've seen a lot of them, works by the greats such as Truffaut, Godard and other members of the New Wave. More recent films starring the likes of Gerard Depardieu and the peerless Daniel Auteuil have also appealed, so I consider myself to be a minor connoisseur.
However, I've never seen anything quite so French as Mélo.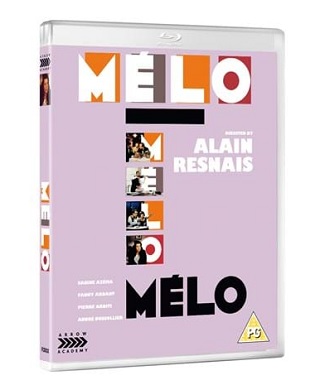 It was directed by Alain Resnais, one of the masters of the nation's cinema, who began his film-making career with documentaries. He later gained a reputation for creating left-wing projects and those that played with narrative structure. But in his later years, he concentrated on making films inspired by other cultural forms, be it comic books, music or, in the case of Mélo, theatre.
"Love triangle"
The original play by Henri Bernstein was first performed in 1929 but was largely forgotten until Resnais plucked it from obscurity. Unlike many directors who turn stage plays into big-screen projects, he rejected the idea of opening it up to allow for location filming. Instead, it's rather a claustrophobic rendering, which serves the plot well.
Mélo is short for melodrama, and the plot is full of it. It focuses on a love triangle between Pierre, his wife Romaine and their friend Marcel. After years away on tour, becoming a star solo violinist, Marcel visits the couple and dazzles them with his tales of life on the road.
Later, he and Romaine begin an affair and plan a new life together until fate intervenes.
"Suitably dashing"
There is nothing new or groundbreaking about the story; at its most basic it's the kind of scenario that crops up on a regular basis in soap operas, but what makes it stand out is its very Frenchness. If it had been made in the UK, the protagonists would be expected to stop their whingeing and get on with their lives. But here there is much Gallic hand-wringing and brow-furrowing to be done, with a few emotional tantrums thrown in for good measure.
The cast is small, with the excellent Andre Dussollier suitably dashing as Marcel, Pierre Arditi as Pierre and Resnais' future wife Sabine Azema as Romaine; incidentally the couple married in Scarborough in 1998.
Her performance is the weak point – it's simply too overwrought to be believable or sympathetic. Thankfully it doesn't detract from the overall film too much and fans of relationships drama and French cinema will lap it up. Special features include a documentary about the film and interviews with the cast.
6/10
'Mélo' is released on Blu-ray by Arrow, £24.99