Bill's, York – Restaurant Review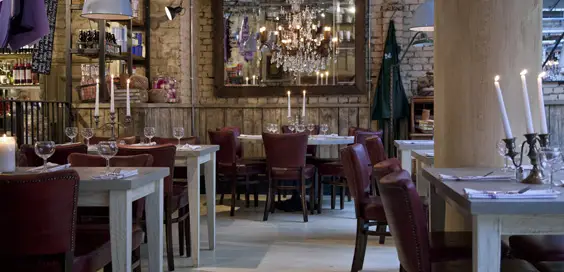 By @Roger Crow
I've lost count of the amount of times I've passed Bill's in York and said to my wife: "We must try that place some day." So when offered the chance to try out the place, I didn't need to think twice.
Located next to HMV on Coney Street, Bill's boasts a terrific interior, all tasteful decor and stressed wood, but thankfully not stressed staff. We take a seat by the window and after ordering drinks (Raspberry and Rosehip Collins at £7.25, and a great low alcohol Brewdog Nanny State hoppy ale at £3.95), we're ready for a good Sunday dinner… at teatime.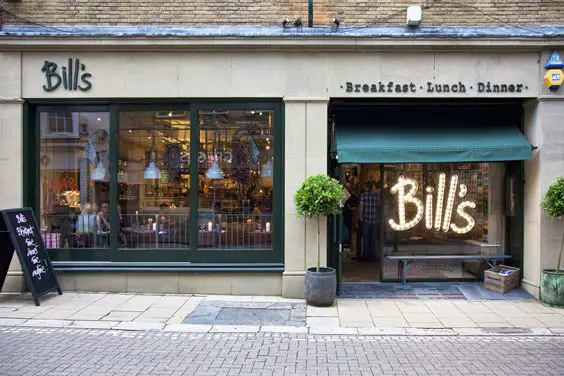 "A lot for your money"
It's part of Bill's Dinner Set Menu, which runs Sunday to Thursday from 5pm 'til close, and features a selection of tempting dishes at a decent price: two courses for £16.50 or three for £19.50. Just the ticket for those who like to celebrate special occasions or just take old friends somewhere posh but not super expensive; this is the affordable mid-ground.
A bowl of Gordal olives is a perfect pre-starter, and when they come the dishes do not disappoint. My six crispy chicken dumplings with spicy Bill's chutney (like a hot hoi sin sauce) are excellent. You certainly get a lot for your money.
My sea bass main, with avocado, baby tomatoes and rosti is a delight. Beautifully crispy, bone-free fish and perfectly prepared. The ingredients complement one another nicely.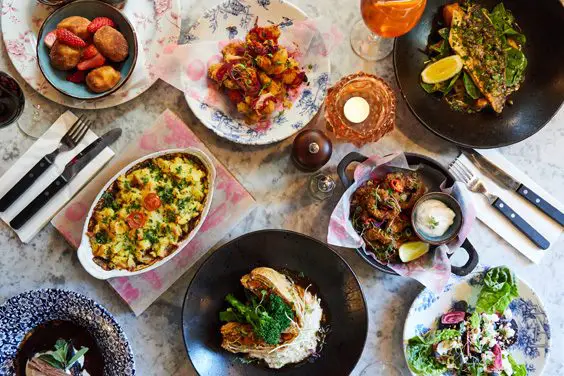 "Texture is lovely"
However, I am jealous of Rachel's vegetarian option. Many restaurants are pretty unimaginative when it comes to providing veggie food. Usually a default risotto, so this is one of the best choices she's been offered, and as a lapsed vegetarian, I'd have had no problem choosing it myself.
She starts with Crispy Fried Cauliflower, which is "a little bland and could have done with more sauce; the texture is lovely and the batter is really nice." The mouthful I sample is great. In retrospect you don't want a band's support act stealing the show, so having something of a neutral dish for starters is a smart move.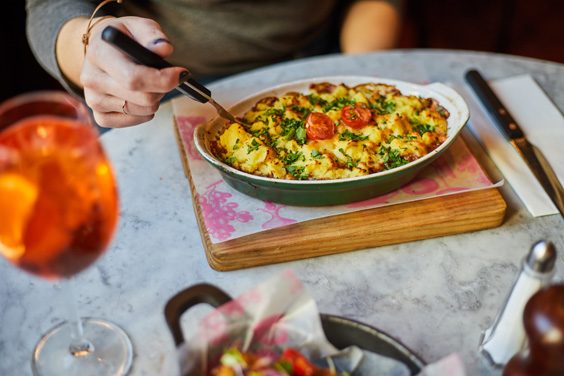 "Tempting goodies"
Bill's Wellington is a tasty mix of carrots, cashew nuts and mushrooms in a delicious pastry, with butter bean mash, long stem broccoli and vegetable gravy. It's one of the best vegetarian choices I've tasted. A real show-stealer.
I save enough room for dessert, and though there's plenty of tempting goodies on the Dinner Set Menu, we try something from the main menu I opt for Hot Pecan Pie (£6.50), which is a perfect end to a fabulous meal. A sugar rush of vanilla ice cream, cinnamon cream, and hazelnut crumb, but not so sickly sweet that it's overpowering.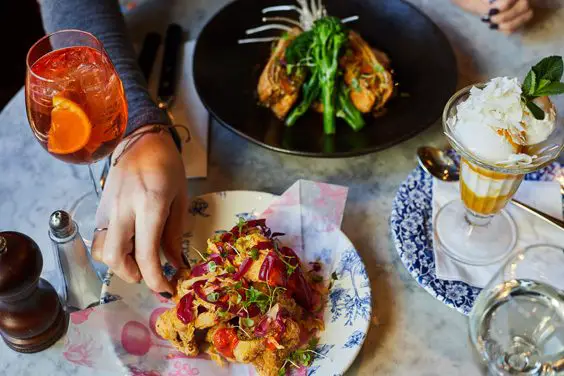 "Pleasant gamble"
Given her love for a certain pudding, I'm not too shocked when Rachel goes for Apple and Salted Caramel Crumble with vanilla ice cream and custard (£5.95). With an excellent cappuccino (£2.75), I'm a very happy diner, while Rachel opts for something that leaves me amazed by its audacity: a Beetroot and Coconut Latte.
At this point I turn into Peter Kay's dad when expressing an opinion on garlic bread. "Beetroot? In coffee? In cake, maybe, but coffee?" However, it's not the jaw-dropping experience I'd imagined; more like hot coconut milk with a hint of beetroot, which is fine by me, and at £3.25 is one of those pleasant gambles that pays off.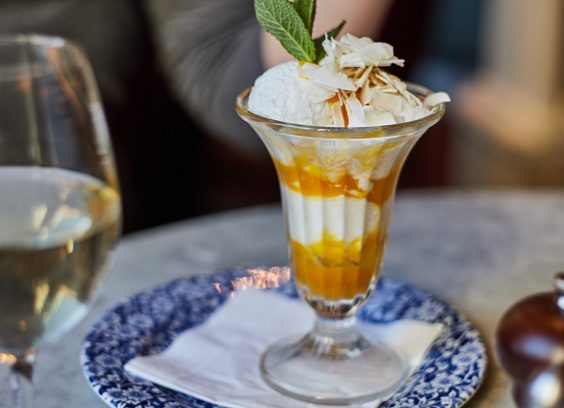 "Relaxed and welcoming"
The waiting staff, Adam and Dan, do a great job, and the atmosphere is wonderfully relaxed and welcoming. It's one of the most engaging dining experiences I've had all year.
As I've repeated in many a review over the years, the acid test for any restaurant is would I return as a paying customer? Knowing the fact that Bill's bill won't break the bank, and it's got such great food, drinks and ambience, without a doubt.
Bill's York Restaurant, 12 Coney St, York YO1 9NA
Opening Times:
Monday – Saturday: 8am-11pm
Sunday (& bank holidays): 8am-10:30pm
01904 623 548
bills-website.co.uk/restaurants/york